In Calgary, we have some iconic landmarks that are a considerable part of the city's landscape. The Bow River, the Calgary Tower, Canada Olympic Park, to name a few. On the south side of the city, there is a gorgeous hotel that everyone knows - The Carriage House Inn. So conveniently located on MacLeod Trail, to find a modern hotel with incredible amenities outside the downtown core is an absolute luxury, making it one of Calgary's favourite wedding venues. For 50 years, the staff at The Carriage House Inn has been hosting guests from all over the world which has helped solidify its place as one of our city's landmarks. But maybe you haven't popped in for a few years? The Carriage House Inn has gone through a transformation, modernizing to provide guests with an experience they won't forget. With over 16,000 square feet of function space, three magnificent ballrooms and ample free parking, this venue can accommodate weddings as small as five people to as large as 500.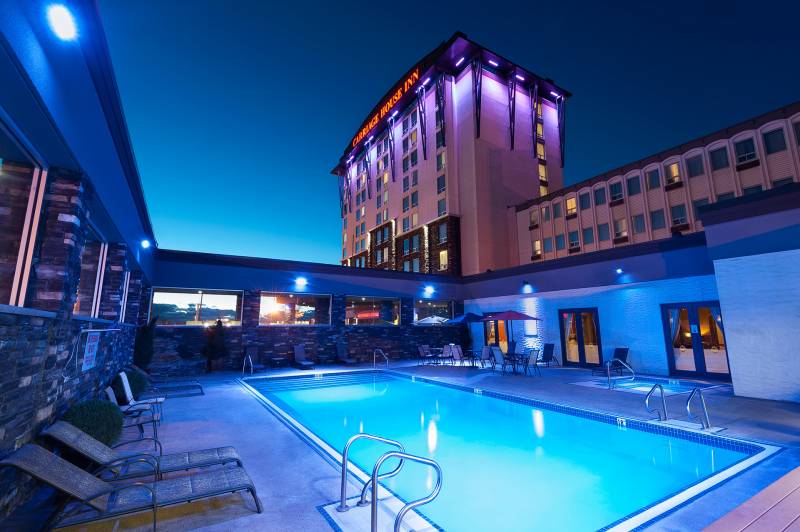 The Carriage House Inn features brand newly renovated rooms, giving your guests an upscale experience. Whether you need just a few rooms or need to host dozens of out of town guests, The Carriage House Inn staff can accommodate all the individual needs of your guests (like your aunt's need for six pillows or your cousin habit of sleeping until 11:00 am). The rooms are modern; relaxing and were designed to optimize comfort during your stay - popping in for a private, guided tour of the space offering special rates for group block bookings, The Carriage House Inn means your guests can stay in comfort in the same venue as your wedding. Even if you're hosting your wedding at another location, having friends and family enjoy a high-end experience that's close your home has a more intimate feel!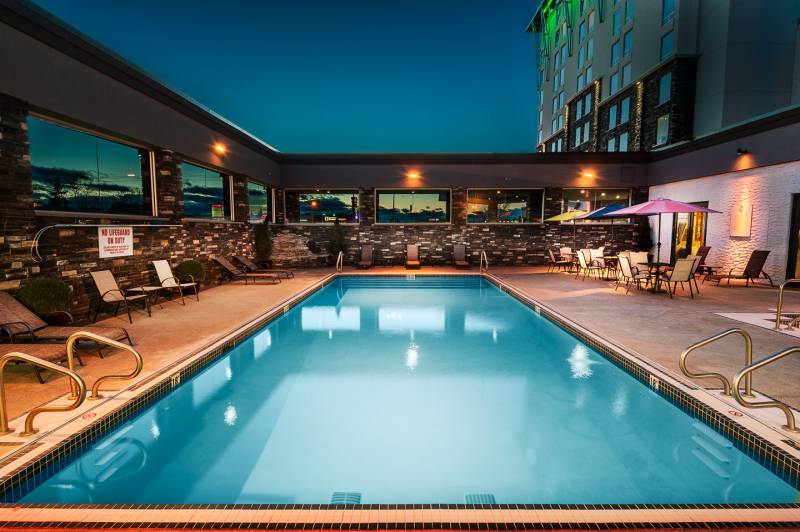 But it's not just great for weddings - it's with year-round outdoor pool and hot tub, plus incredible culinary team, it's perfect for stagettes and girls weekend getaways (because who can resist a one night staycation??). Spend the day soaking up sunshine and toasting to your friendship, and then head up to your room for in-room spa services - yes, please! Next on the agenda, dinner the Ninety Thirty Dining Room and then pop over for drinks and laughs in Peanuts Public House. Wake up in one of the brand new, renovated rooms and pop downstairs for Sunday brunch.
So whether it's a full-service wedding package you need, a few rooms for guests for your bridal shower or just a night away with your friends, The Carriage House Inn is an iconic Calgary wedding venue.