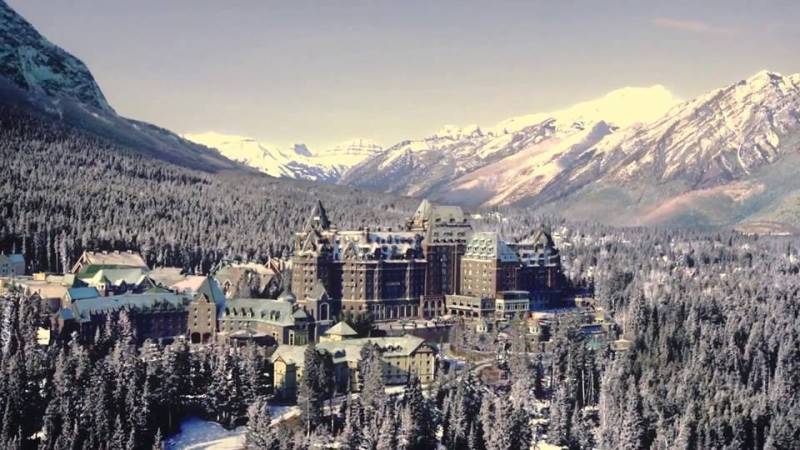 Have you ever dreamed of having your wedding at the "castle in the sky", the Fairmont Banff Springs Hotel? The Fairmont Banff Springs Hotel isn't just iconic to Canadians - it's a wedding destination that brings people from all corners of the globe to take in the gorgeous skyline. To have your wedding at the Fairmont Banff Springs Hotel is to prioritize both luxury and nature, refined elegance and natural beauty.
Weddings at the Fairmont Banff Springs Hotel are so revered because the staff works so incredibly hard to make every single detail perfect. They leave
If the Fairmont Banff Springs is on your wedding vision board, and you're planning a wedding between February 1 and May 1, 2019 or between February 1 and May 1, 2020, then we've got a little extra magic to share with you that might help make your wedding dreams come true! They are offering additional incentives to any winter loving couples!
Couples who choose to host their wedding at this historic venue can choose either:
Complimentary stay in a Gatehouse or Junior Suite on the night before and the night of your wedding
25% off ceremony room rental fee
Whether you're ready to relax and take in the hotel from the comfort of a complimentary suite or whether the added budget flexibility allows you to make your dreams come true, it's an amazing offer from an incredible staff!
For more information on booking with the Fairmont Banff Springs Hotel and on this offer, feel free to contact Kim Beckett who will be happy to provide you with venue availability and more!