We are thrilled to welcome our friends from Calgary wedding venue Hotel Arts to Confetti to talk about upcoming wedding trends!
Ceremony Reception Style Food
Greet your guests with a Zero Proof Cocktail (non-alcoholic) and some light bites as they gather for the ceremony. One thing that always brings people together is food, so this is a great way to break the ice between new friends and family. For outdoor weddings set up a lemonade stand and compressed watermelon bites to keep guests hydrated.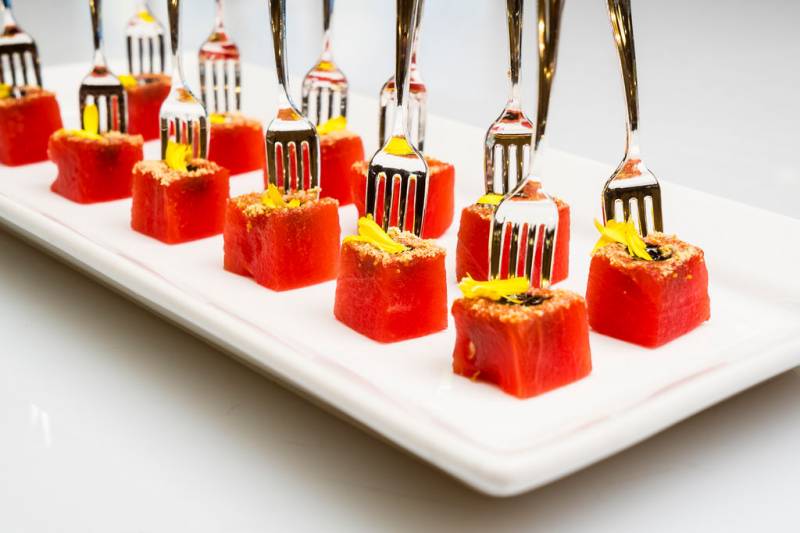 Zero Proof Cocktail Line
Cocktails using zero proof liquor (which has the alcohol content removed) are rising in popularity. They also come with a fun educational side that is great for conversation starters at the table as guests learn about the aromas and botanicals that go into each cocktails.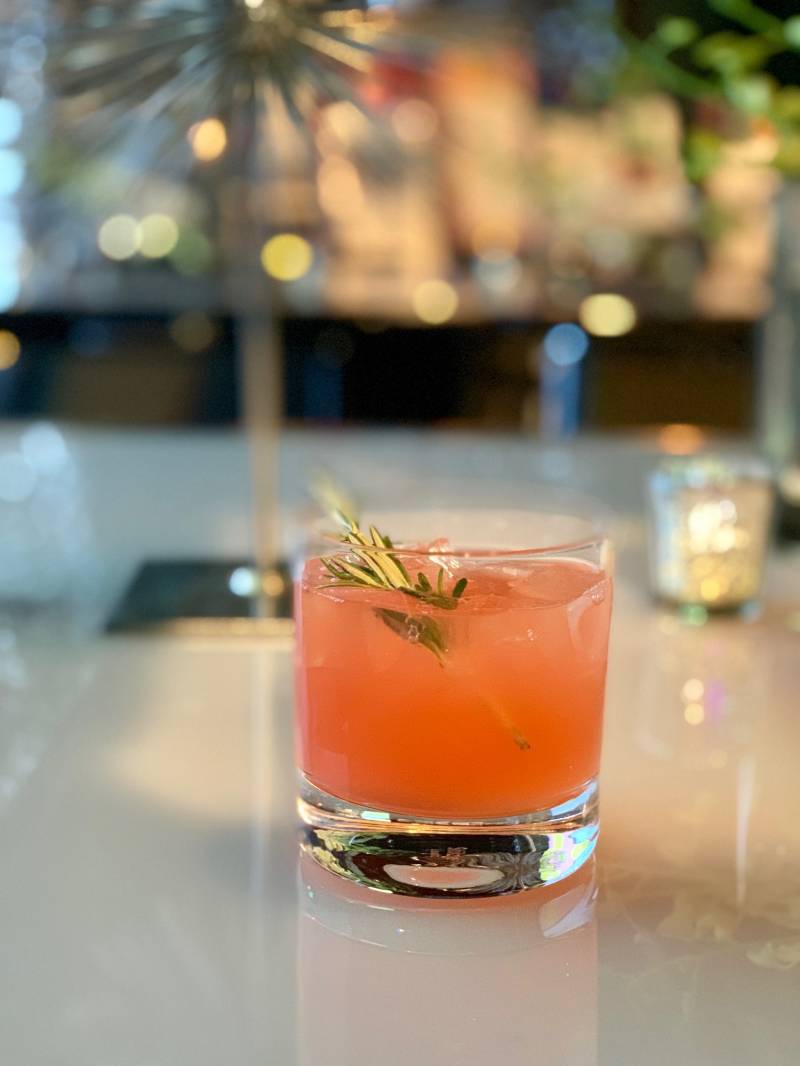 Family Style Dining
Continue to see family-style dining more and more as the preferred service. This style invites guests to break bread together as they celebrate the happy couple. A really lovely addition can be a family-style serving of a classic dish from loved ones who cannot attend and pay tribute to Grandma's signature dish.
BYOB
Budget-conscious brides are often scouting locations that allow corkage (the ability for you to bring in your liquor, which can be significant savings off the final bill for large weddings). Did you know Hotel Arts lets you bring in your alcohol? They are of the few hotel venues in Calgary to provide this flexibility, which is an excellent option for the budget-conscious bride with a large wedding. Hotel Arts charges a corkage fee per person, and the couple can source and bring in their own wine, beer, and liquor.
Mid-Week Weddings
The secret is out. You can save significant bank on your wedding costs from shifting away from a Saturday night. "We have seen a lot more mid-week weddings with couples celebrating on Tuesday and Wednesday nights," says Brian Brownlee with Hotel Arts. Moving your wedding off a Summer Saturday night can provide significant savings from your wedding providers. Insiders tip: Even shifting to a Friday or Sunday night in August can equal savings.
Custom Wedding Menus
From menus that pull inspiration from the couple's favourite destinations to custom menus for ethnic weddings. We work with the couple to make sure their day is delivered just how they imagine it. Our catering menu is genuinely a jumping-off point to start a conversation. Looking for and traditional Italian cuisine? Our culinary team can deliver. Of course, we know our limits and work to be flexible so that custom requests can be met. We do a lot of late-night Street Eats stations, which have been a huge hit. We work with the couple to re-create their favourite snacks after a night out which have included Shawarma, Dim Sum, Nachos, Perogie Poutine, and 6 Foot Long House Subs.
Tiered Head Tables
Tiered head tables are a fun way to mix up the standard head table. This allows for large bridal and groom parties to be centralized around the bride and groom. "This doesn't need to be just for the bridal/groom parties, and invites the space include parents in a really fun way."
A trend in the making. Brian sets up Brides staying at our hotel with a Hair and Make-up room for the bridal party and mothers of the bridge to get ready in. This literally gets the group out of the bride's hair and opens up her guestroom at hotel arts to be an area of serenity (without everyone coming in and out to get ready.) Bonus? We can bring in a buffet breakfast to the prep room, so everyone remembers to eat before the festivities.