Oh emerald green, hello! One of those magical colours that warm up any and every room, this rich jewel tone has been one of our long standing favourites at Confetti, and this gorgeous St. Jacob's wedding shoot from Light and Love Photography and Sprightly Events gives us a totally unique perspective on how to incorporate this colour into your wedding decor. Hear more from the planner and photographer and meet the entire Creative Team after the jump!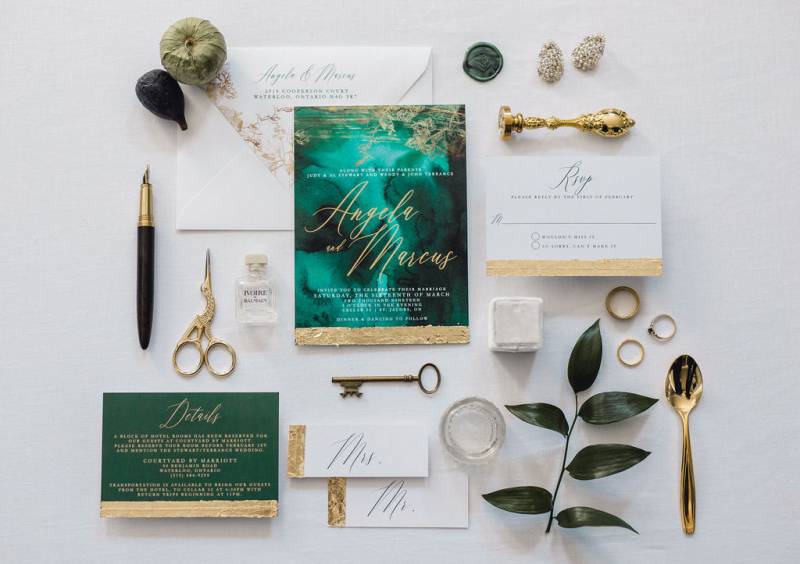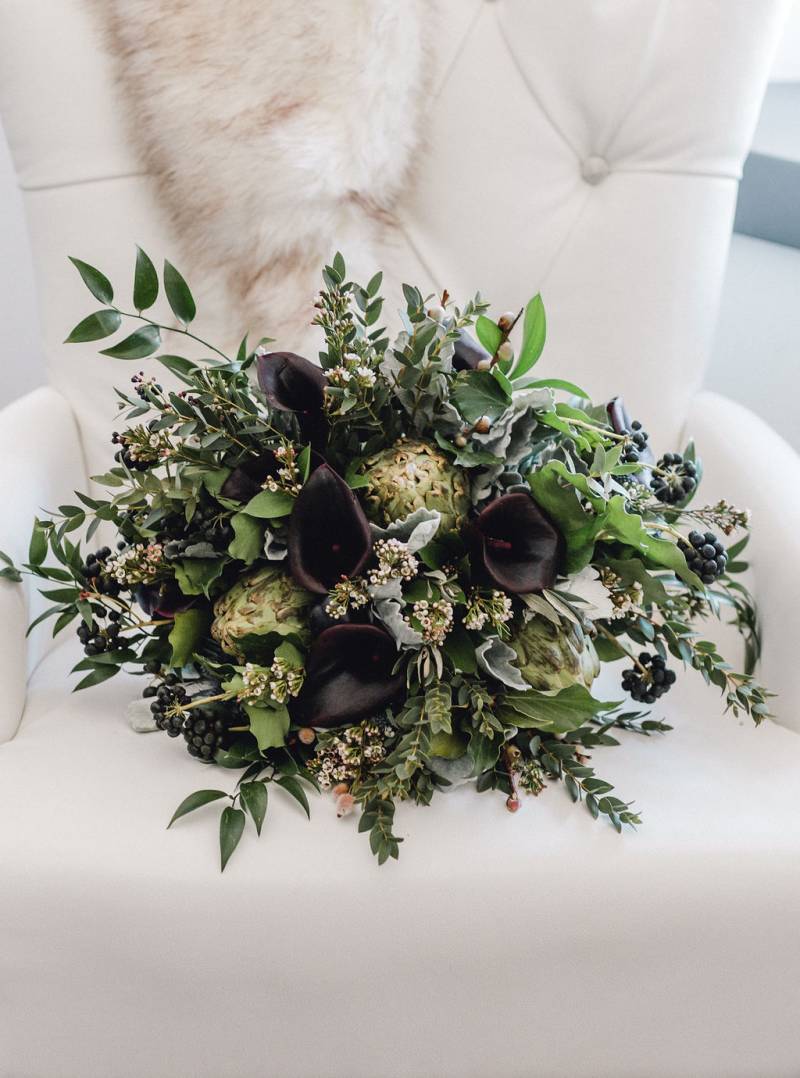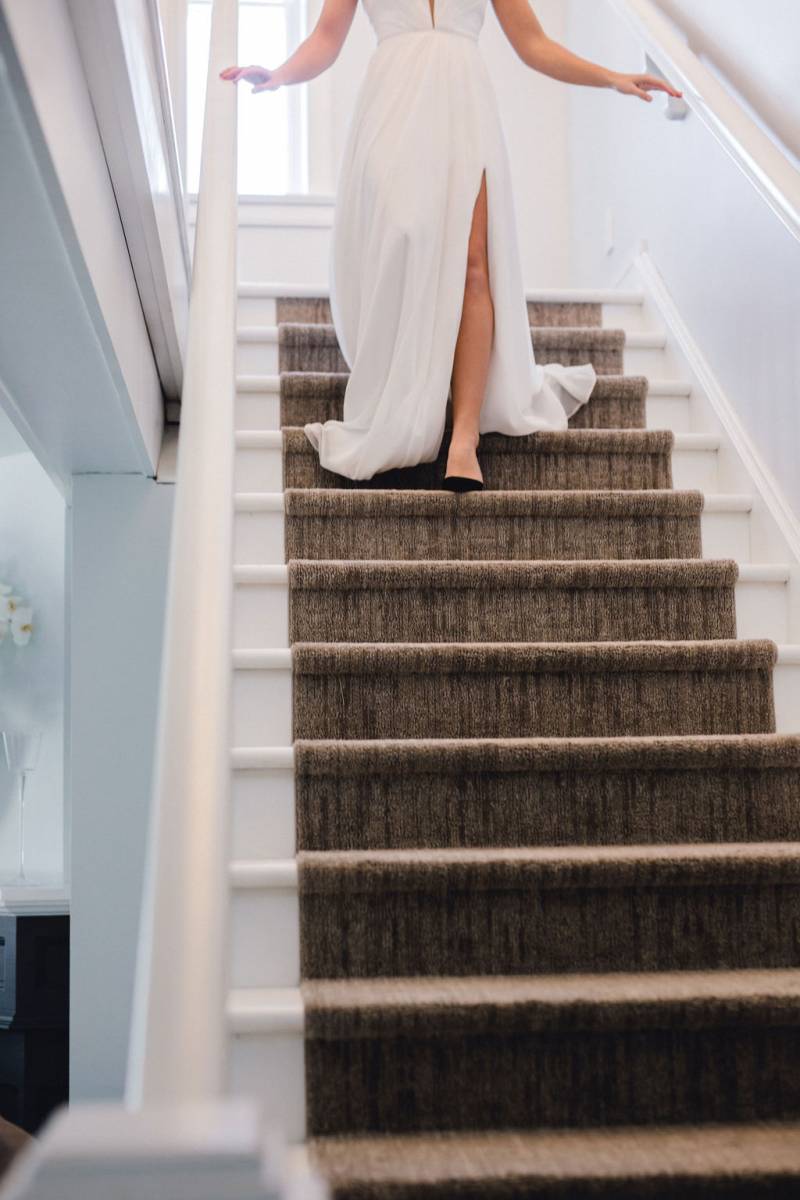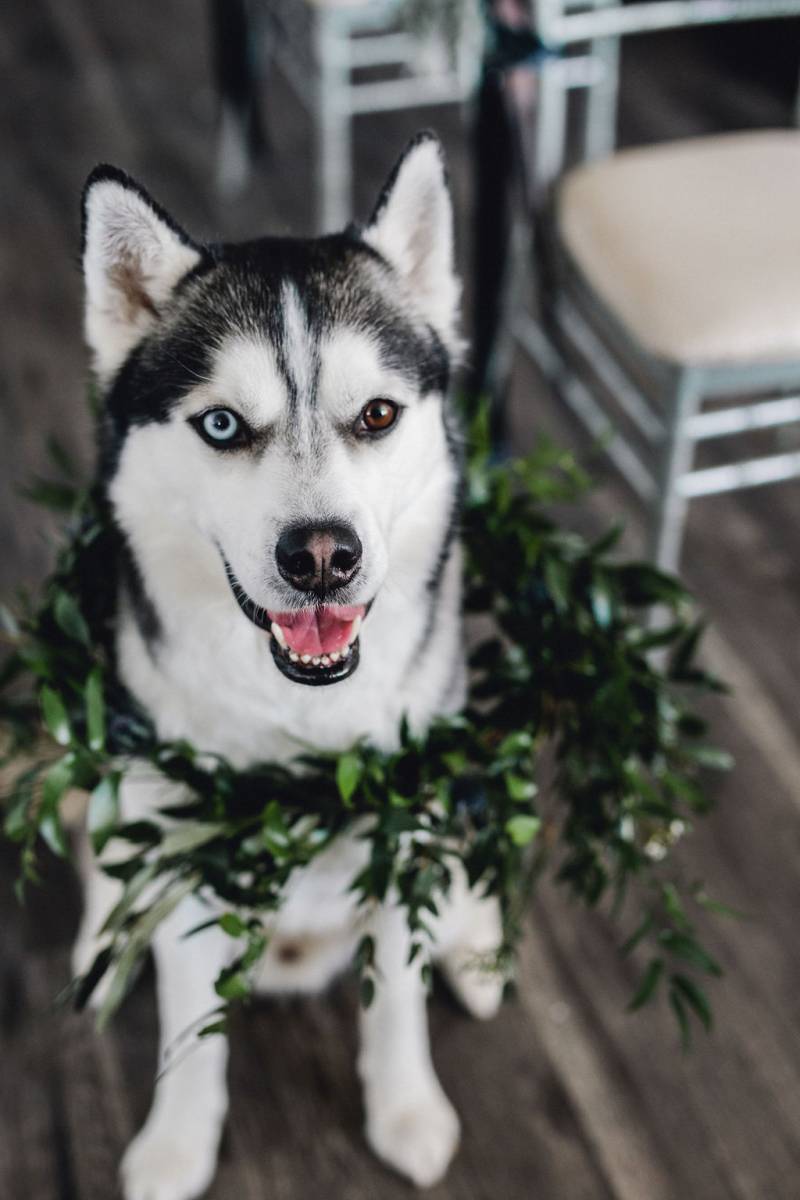 From the Creative Team:
"The inspiration from this shoot came from our love of creating unique choices for brides who want to be just a little bit different, and of course, because dogs are a bride's best friend! Our beautiful bride and her dog Koda were the perfect pair for this husky inspired winter wedding. We wanted to show that a winter wedding can be luxurious, fun, and unique, without it feeling too much like Christmas. We planned all the details around our favourite aspects of weddings. We love having edibles in the floral arrangements and our florist did not disappoint! With wild berries, plums, figs, rosemary, and artichoke hearts, our bouquets and centerpieces were rich with depth and fun pops of unexpected details at every angle. The bride's love of her dog made him the best dog of honour a bride can ask for. We love the relationship between dog owners and their pups and wanted to showcase that if you have a special relationship with your dog, he or she can be included in the wedding day fun.
We had our bride change into a different dress at the end of the photoshoot because we wanted to experiment with the idea of a reception dress. We are seeing this trend come up at weddings all over and loved the idea of having a dress to party in! Having a reception dress makes it easier to dance and relax after the events of your wedding day. Not having to worry about anything spilling on your white gown is also a major plus. Brides are using their reception dress to transition the wedding day and adding a little more personality to their look. We love the variety that a second dress can bring to a wedding day.
Our team pulled this shoot together beautifully and we hope that brides find some unique inspiration for their own weddings... and maybe go out and get themselves their own husky!"