Today's late Spring engagement shoot from Nicole.Field Photography has ALL THE SNUGGLES!!! A quintessentially Canadian engagement shoot, this new Spring session is filled with the vibrant blues of freshly melted snow, the dark greens of our evergreen trees and of course radiates with love! We are so excited to share this stunning shoot - hear more from the couple after the jump!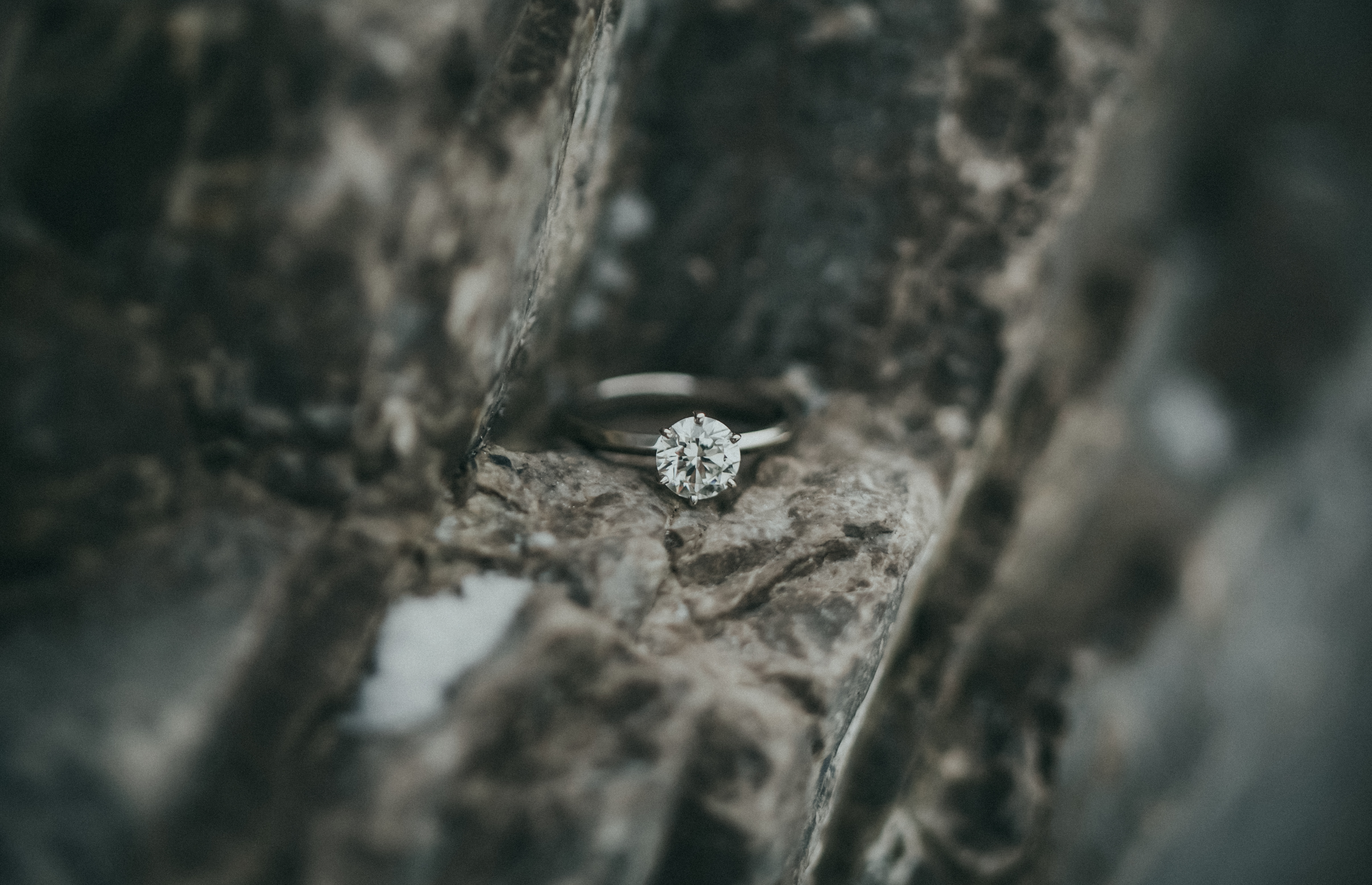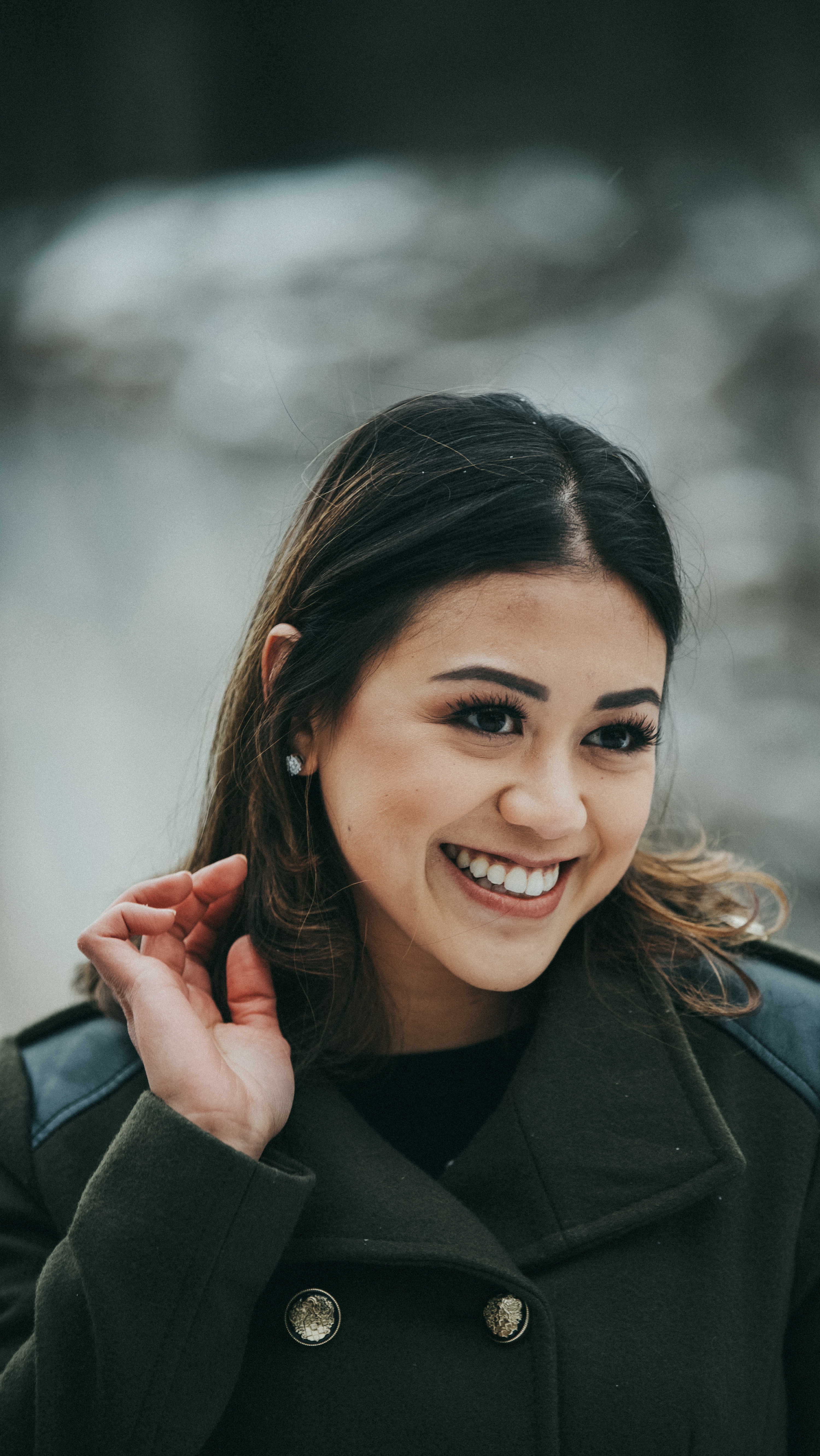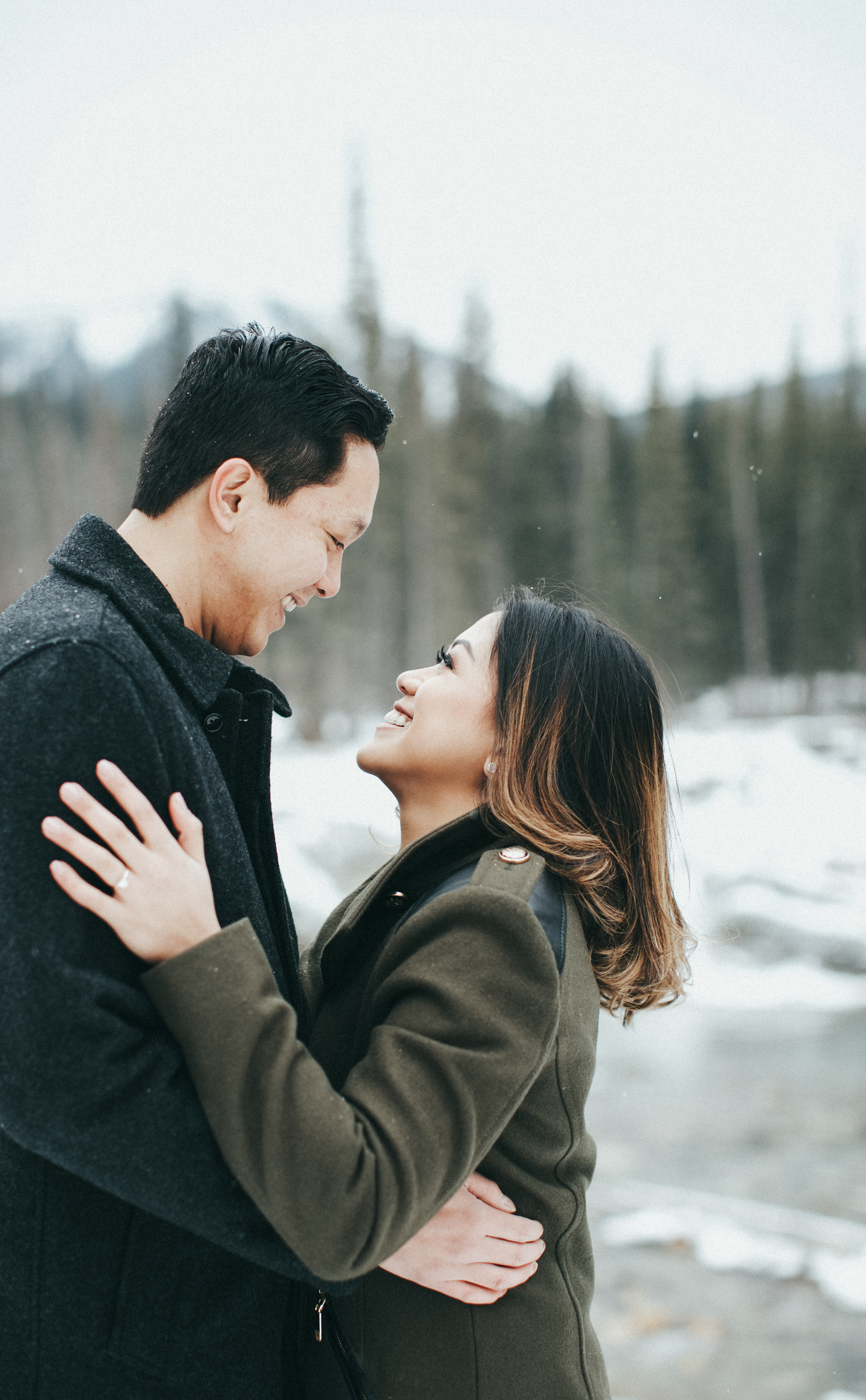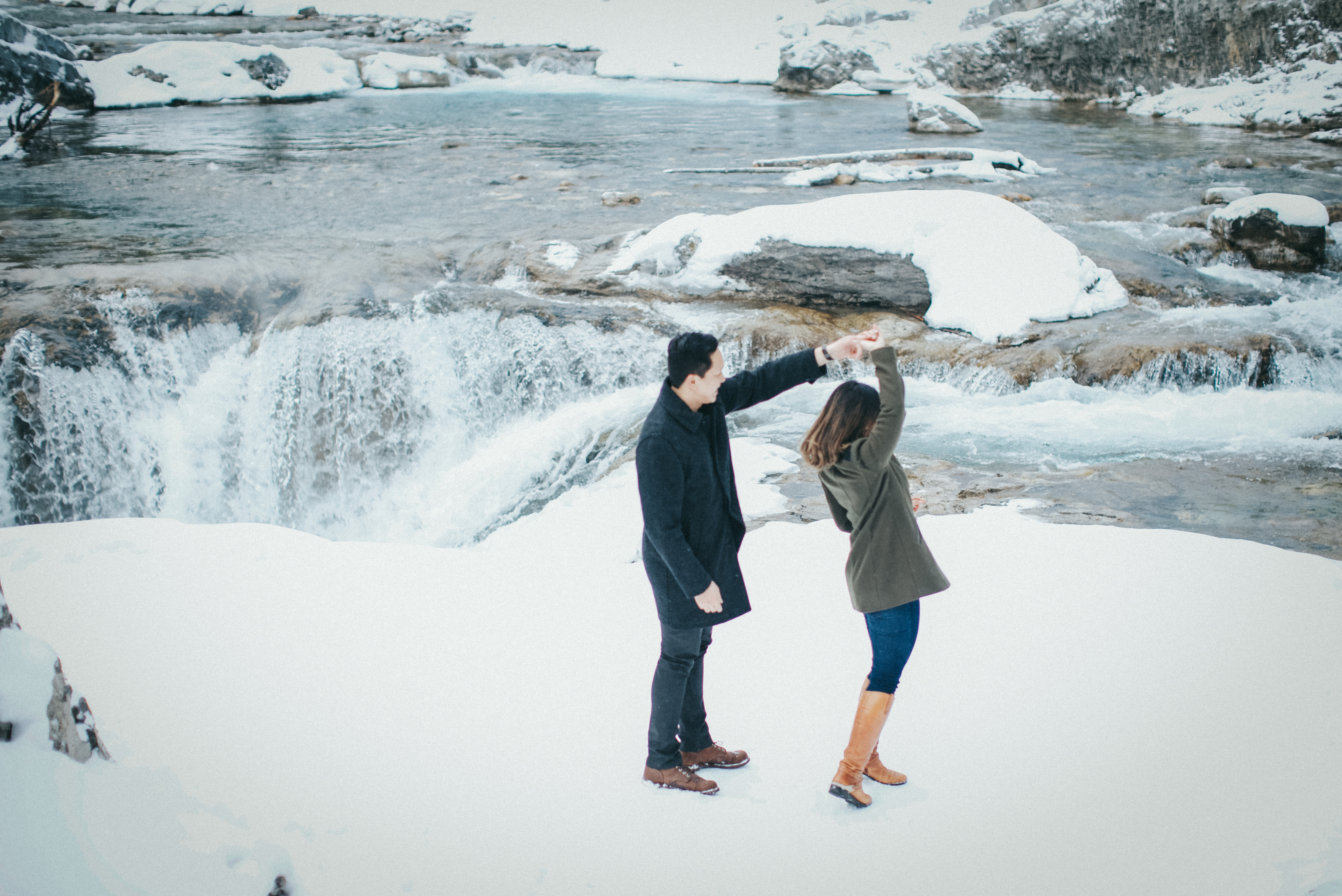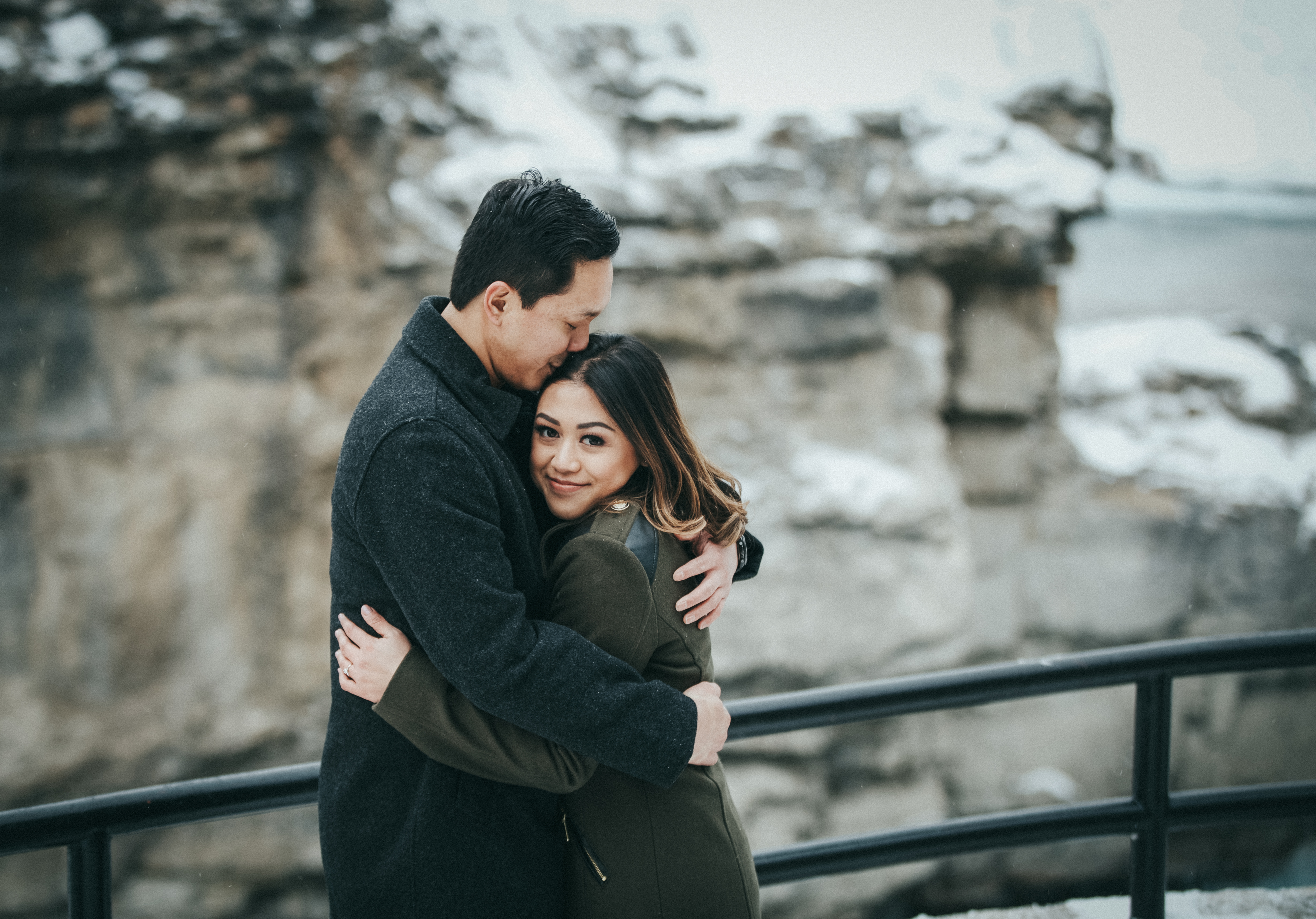 From the couple:
It was Thanksgiving of 2010, and we had just been introduced by a mutual friend in Vancouver during a visit. We started off by exchanging BBM pins (yes - do you remember those things?!) and stayed in touch. Over the next few months, we built a close friendship and chatted daily. Then in Spring 2011, despite living in different cities, we were committed to making our new relationship work. We travelled back and fourth from Calgary and Vancouver, had countless Skype dates, and when the stars finally aligned, Gabriella moved to Calgary in the Fall of 2012. As it turns out, this would be short lived because I would soon be relocated to Edmonton a year and a half later for work. It was a hard reality to accept, but the decision was simple; our unwavering faith in God and in our relationship were and are a few of many reasons why we are blessed to be where we are now.
Fast forward to June of 2016, Gabriella was asked to work from Québec, and I decided to tag along for the trip. While visiting in Montréal, we took a bike ride to a few restaurants and spent the rest of the day sight-seeing. When we came to the beautiful Vieux-Port de Montréal; a beautiful view of the city, and just when the moment felt right I asked her to be my wife. Full with excitement, confusion - she said yes! Imagine in one moment, 6 years of being apart and we were suddenly in the right place at the right time, together!

If you had asked either of us if this would be our future 5 years ago, i don't know that our response would have reflected our reality today. Being engaged has been so much more than the engagement itself. The surge of support from our friends and family has been overwhelming. The love being poured into this next step of our lives is incredible, and we are so very grateful.
We are so thrilled to begin our new chapter together, and overjoyed to share this day with one another and all our loved ones.