If you've never been, you have to know - Elbow Falls is one of the sweetest little spots in Southern Alberta. Start driving towards Bragg Creeks, on Highway 66, and and then turn west on Highway 22. It's a spot that Albertans love for so many reasons - of course, the beauty of being in the Foothills, with the incredible landscape. During the dry season, the waterfalls become a true work of wonder, and they're almost 20 feet high - amazing! So we can see why Nicole.Field Photography and real couple Jennifer and Jesse, as well as their adorable dog Zoe, hit the highway for a mini road trip for this engagement session!
Hear more from the bride to be after the jump!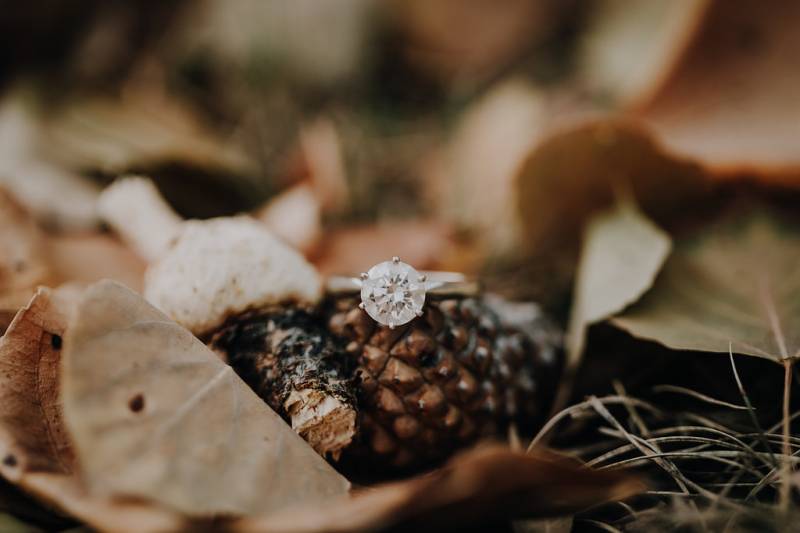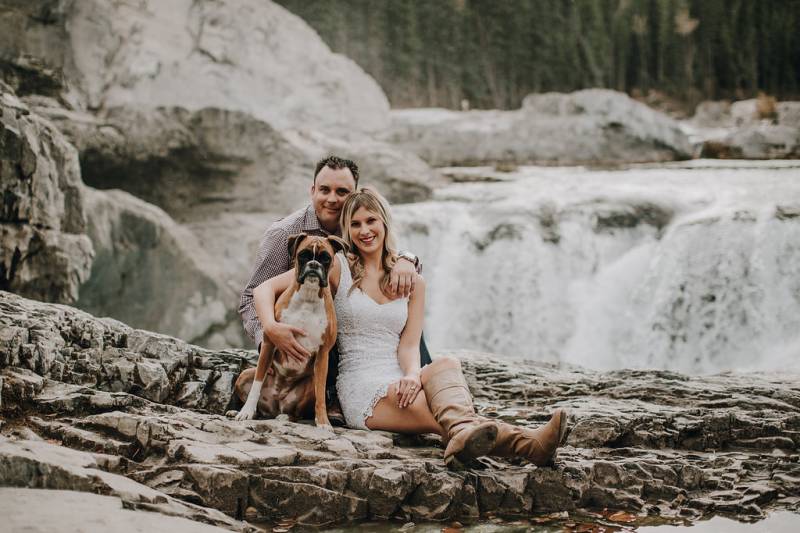 From the bride-to-be
Jesse and I have been together for just over 5 years. We met through mutual friends. Once we met, we talked every day. Since then, we have travelled to many places and been on so many adventures together.
Jesse and I had talked a lot about getting engaged so he knew that I was expecting it at any time. We went camping at Pine Lake with some friends and I definitely did not think it would happen then. He wanted to catch me by surprise so he decided to do it this weekend. He said he wanted to go watch the sunset together and so we got on our boat and our friends stayed behind. I love the song "don't wanna miss a thing" and he played that and told me that he wanted to spend the rest of his life with me. We both cried and I said yes! He had snuck a bottle of champagne on the boat and we toasted and called our loved ones to share the news.