Some years, it can feel like we don't even get a fall in Calgary. The colours change and almost instantly, the leaves fall and it's over - the most beautiful season feels so short! But jumping in the car and driving West towards the mountains seems to open the season up - you're suddenly experiencing the colours, the textures, the temperatures, the smells. It's full on in the mountains!
Today's inspiration shoot captured all the best parts about fall near the Rocky Mountains, and the jagged cliffs served as inspiration for the edgy styling. Photographed by Dila Pertiwi Photography, details like the bride's burgundy leather jacket and the geometric decor details on the tablescape give it a modern feel. Hear more from the photographer and meet the entire Creative Team after the jump!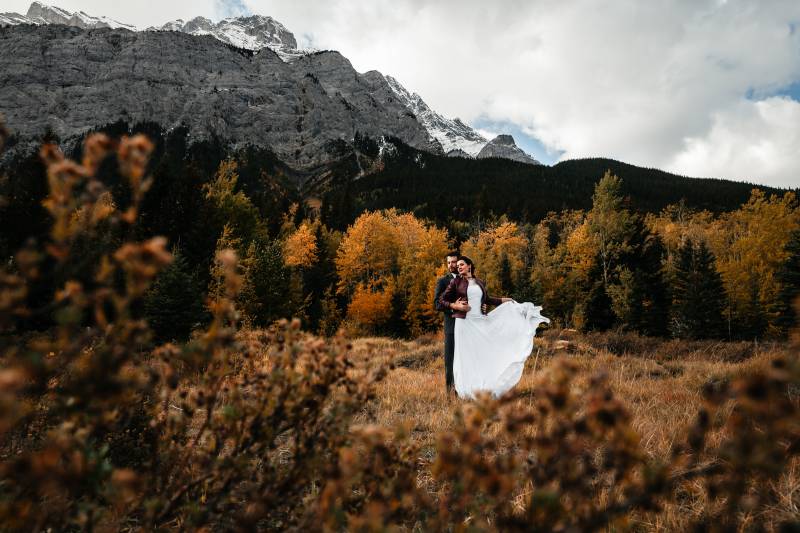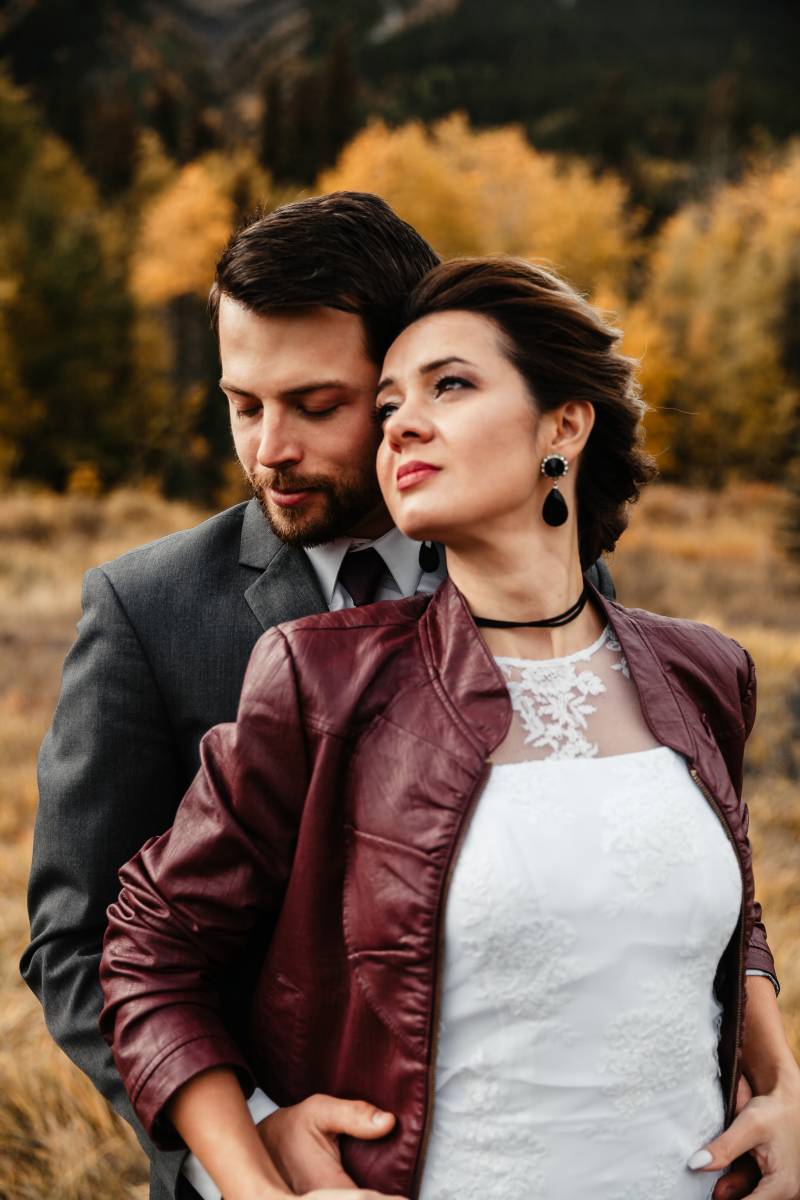 From the photographer:
Life in the Canadian Rockies is ever changing — ebbing and flowing throughout the seasons. Fall is a season so short that it is more like a cliff than a gentle transition from summer to winter. To plan a wedding in the fall takes courage. You may be given these rich golden colours or you may be faced with an early snowfall. It takes a special type of person who is willing to adapt to changes, but they will be rewarded with a unique wedding experience. This season is our edgy wedding inspiration.