Dreamy dreamy dreamy - that's totally what Brooke and Brooklyn's engagement session is. It's modern, it's rustic, it's classic, and it's sexy - it's the perfect combination of elements that a Calgary wedding photographer could capture. Love Actually Photography accompanied these two love birds and even though the skies gave them a little rain, it didn't stop anyone from fully enjoying the day! Hear more from the photographer after the jump!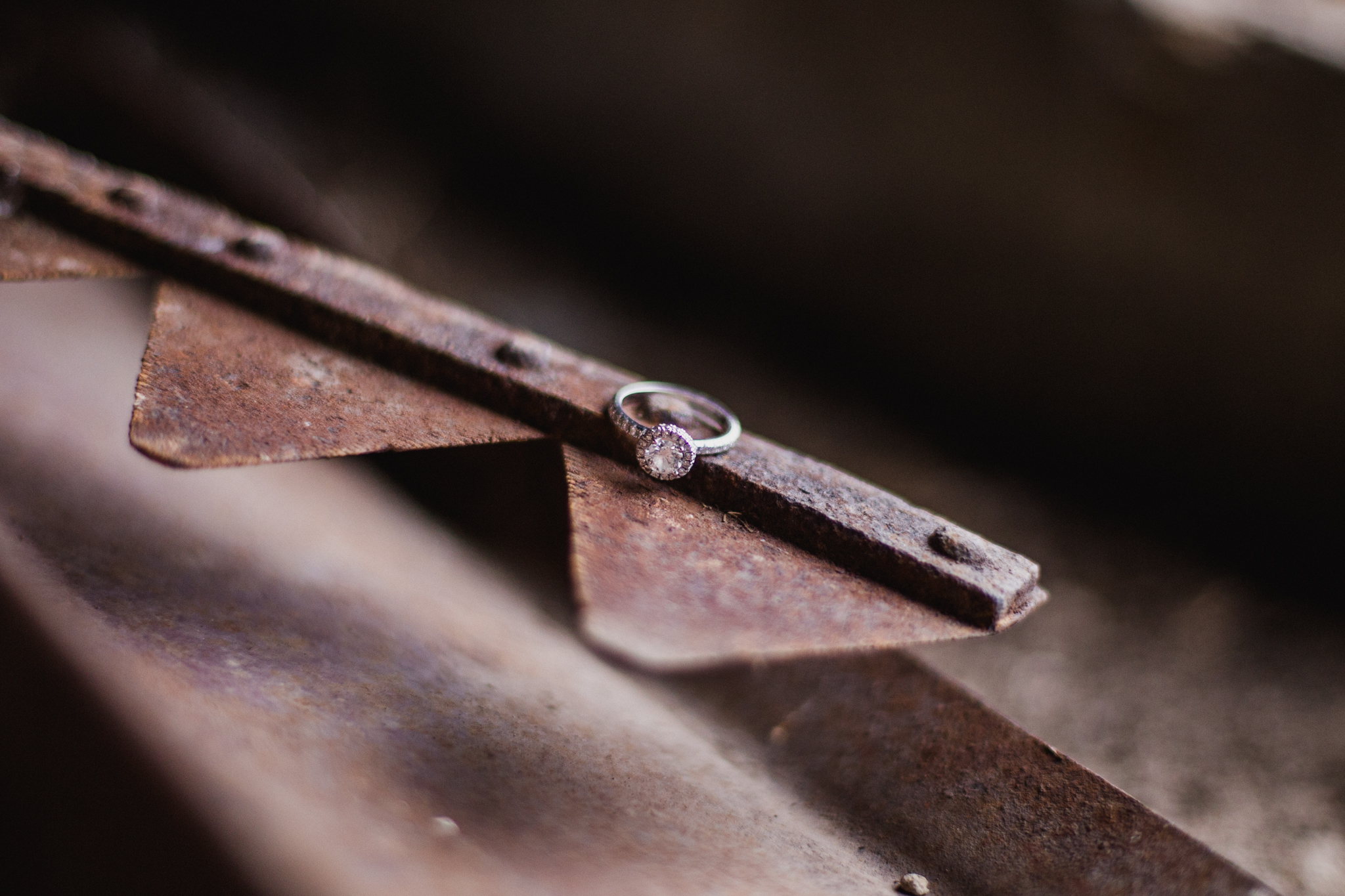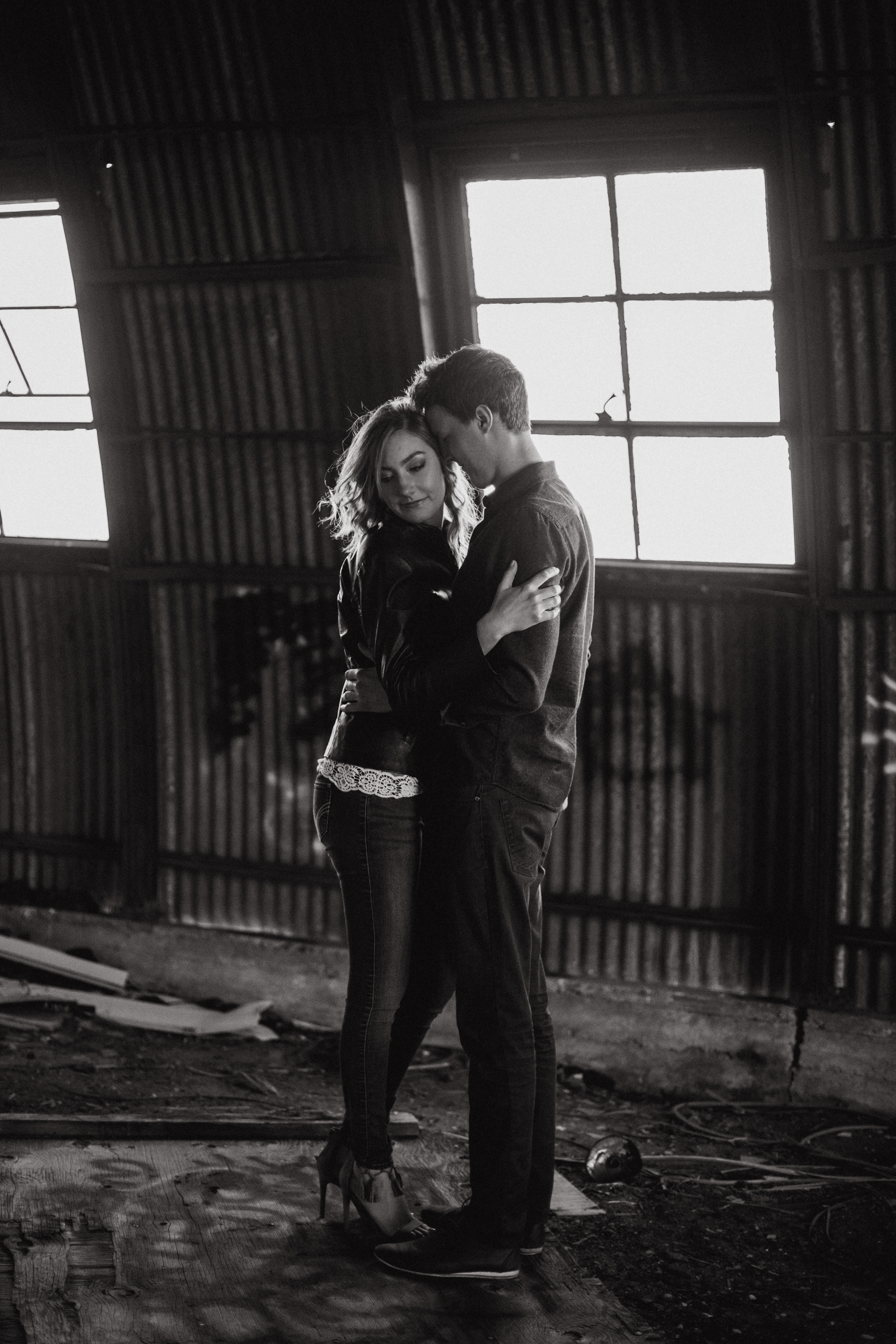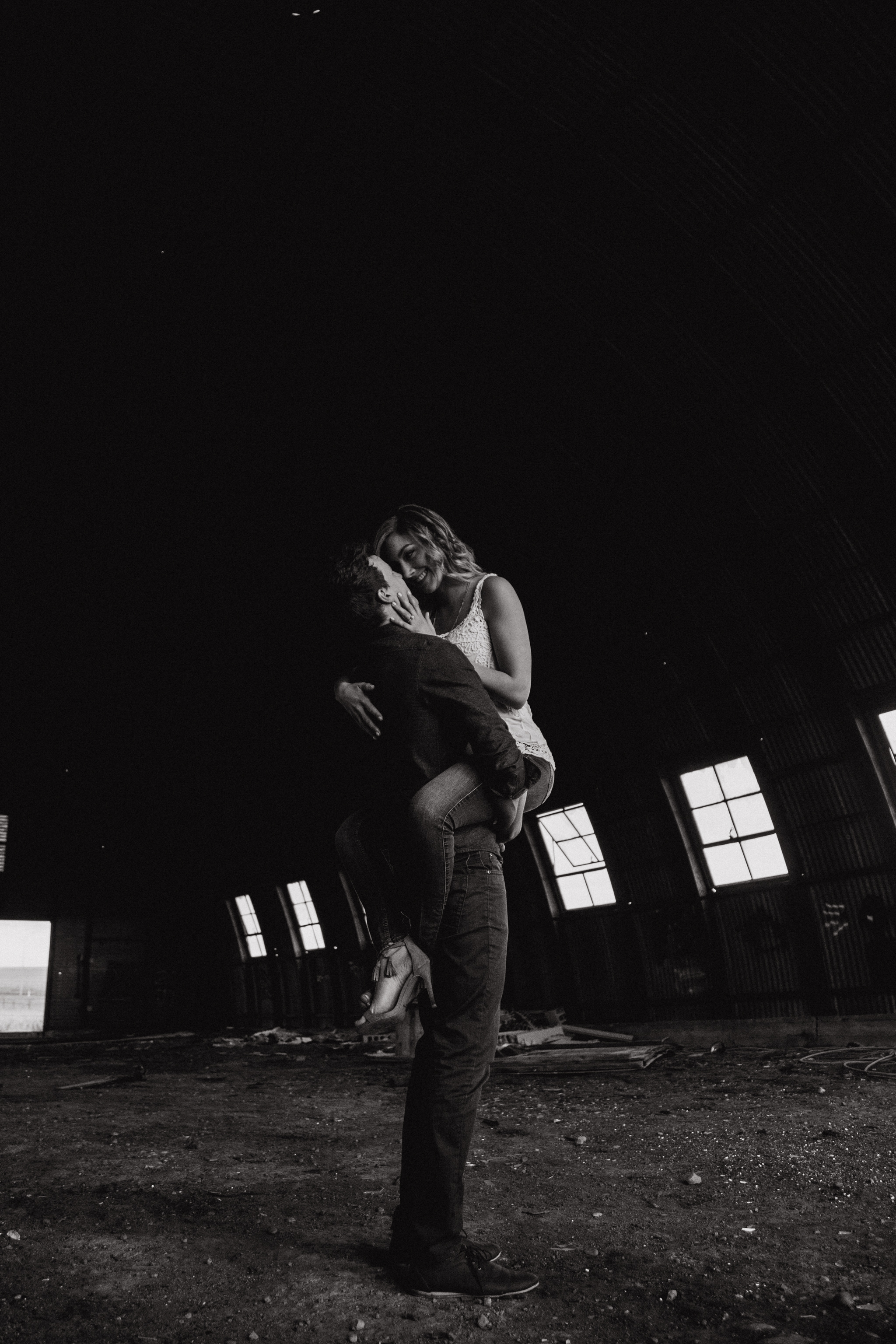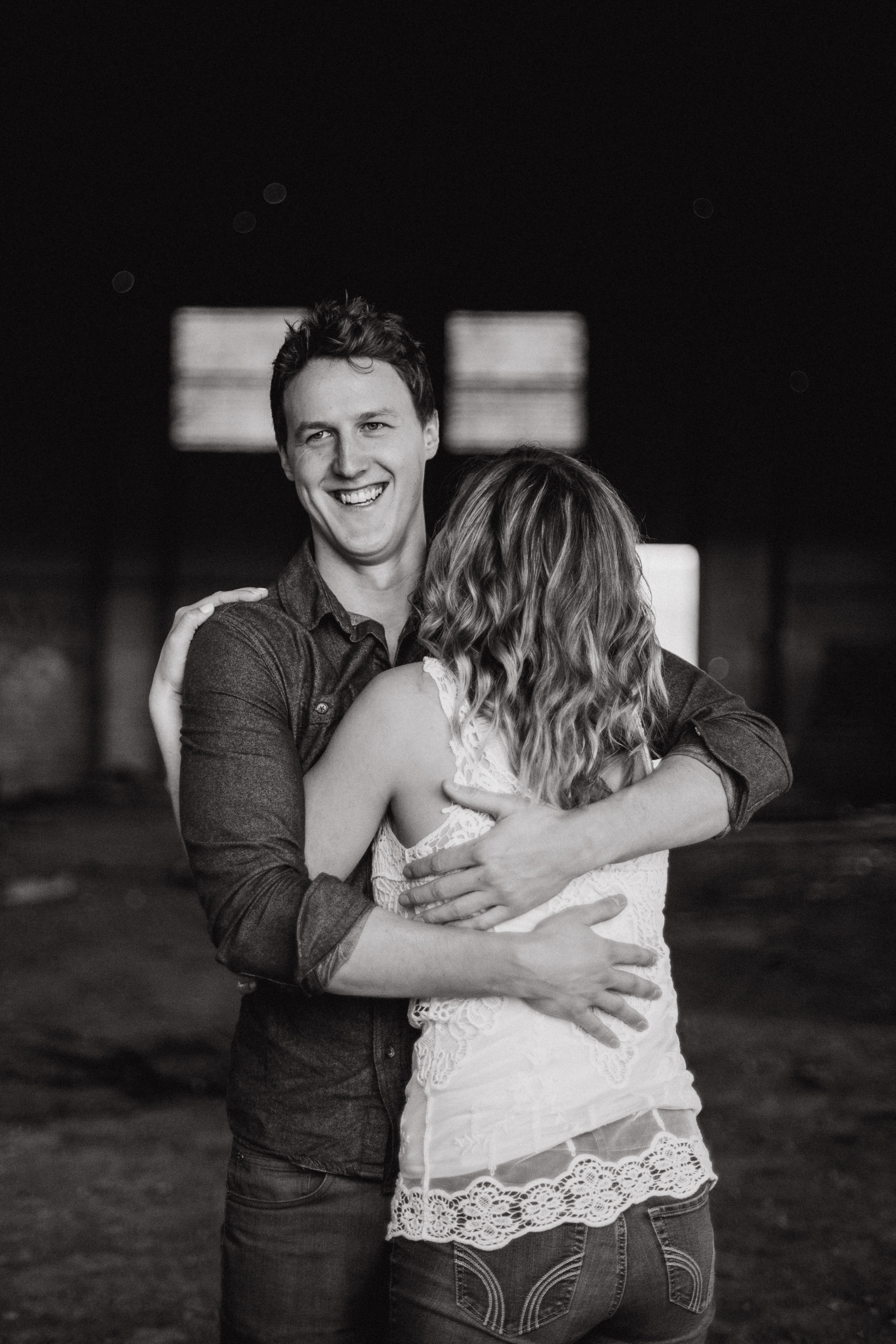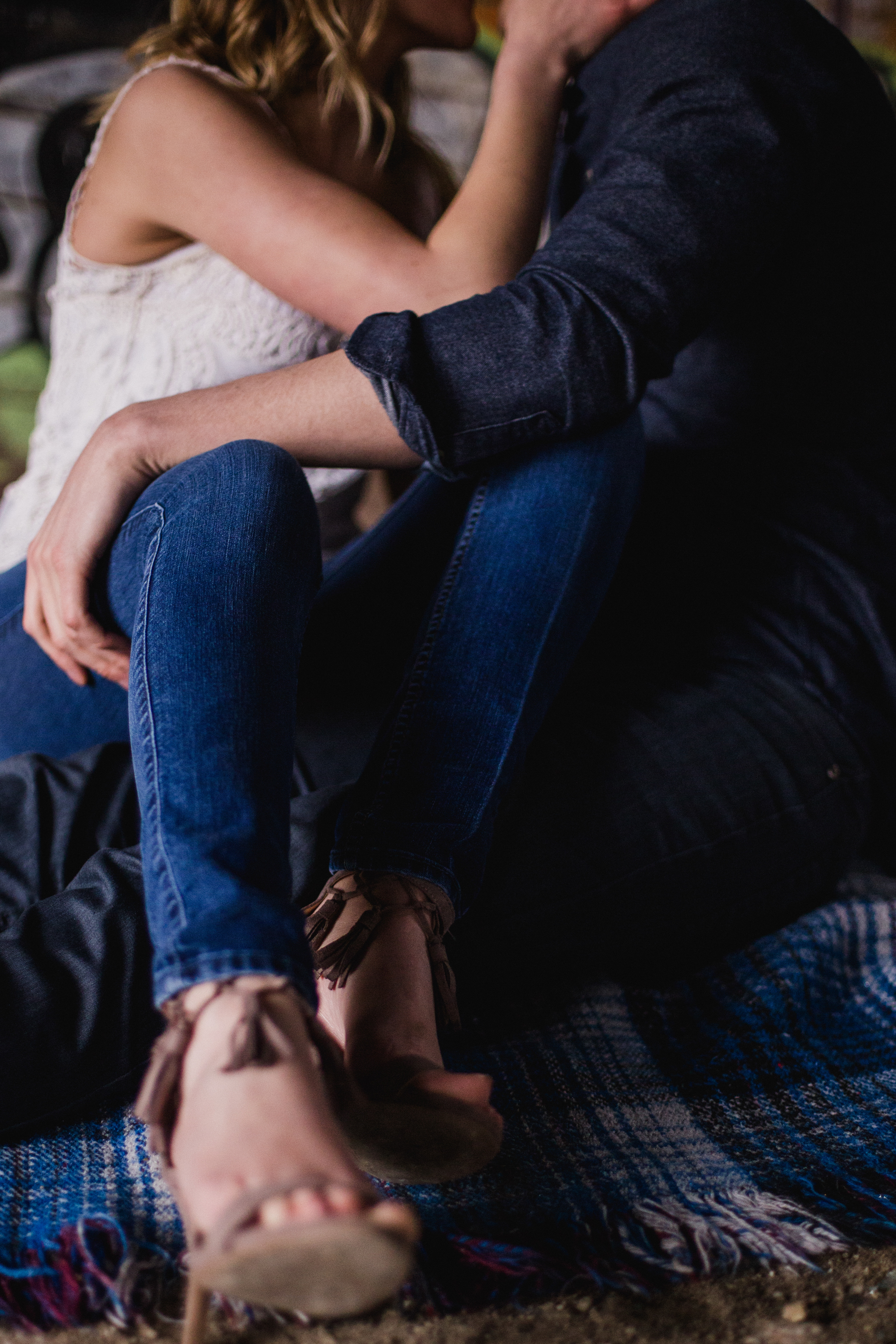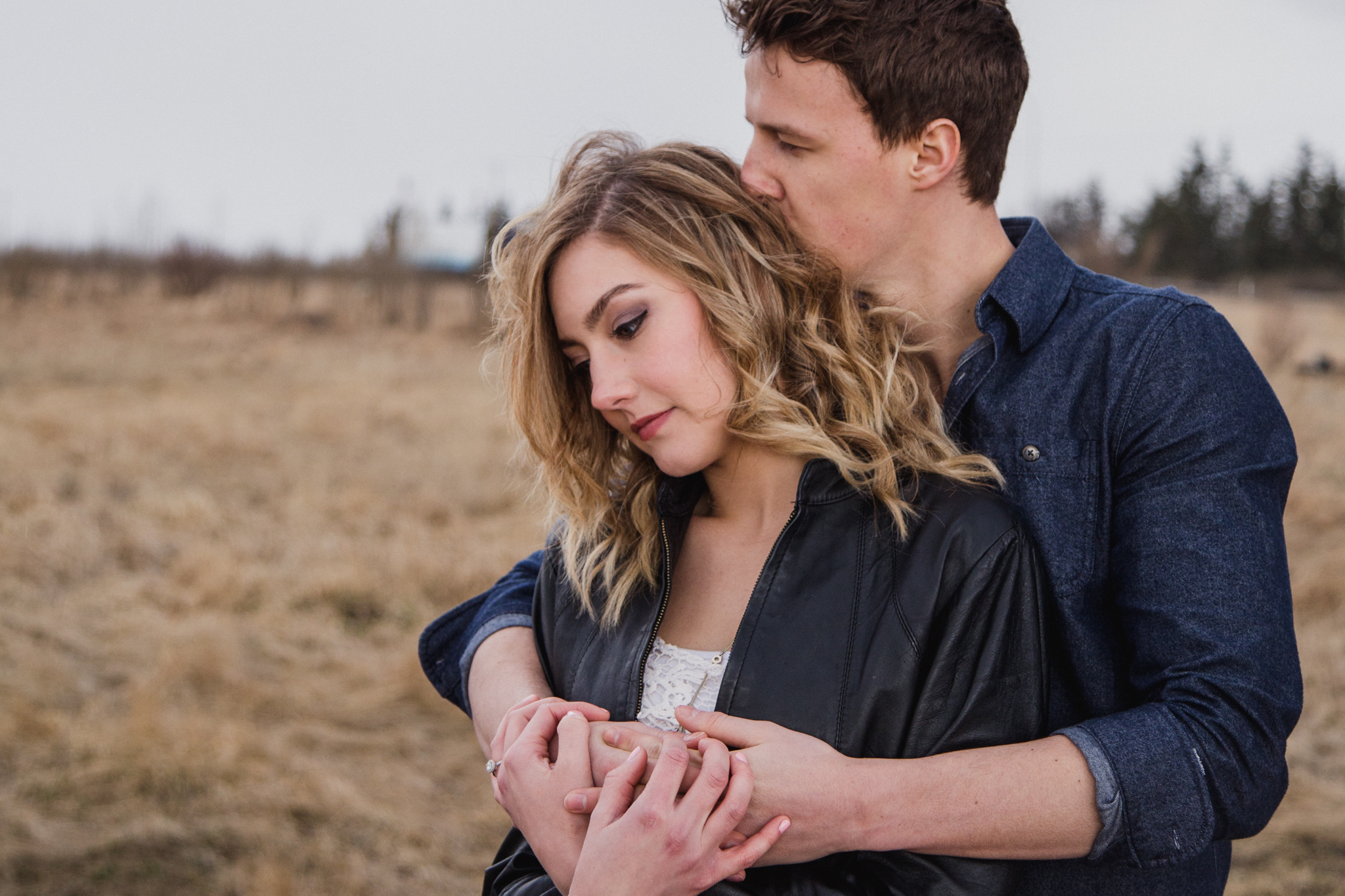 From the photographers:
When we photographed this engaged couple, the weather was less than ideal, raining and even hailing at one point (yep that sounds like Calgary)! But these two didn't seem to mind and kept warm by cuddling and cozying up in a warm blanket. For us, the most heart melting moment was when they started two stepping in the rain and laughing the whole time! We love how much fun they have together! Their fingers were blue by the end of photos but they did a great job of sticking it out with huge smiles on their faces. We're very excited for their wedding coming up at the end of June!

From the Bride to Be: Brooke got my ring from Ex Aurum in Montreal, Quebec and it arrived 4 hours before he proposed! He was so happy, he wanted to hug the postman.

I came home from work and he had candles and arrows pointed into the house. When I walked in he had our song playing and was down on one knee and asked me right then. The inside of the house was decorated and he had someone there to take a video of the surprise. Now we love watching the video. Its so funny and cute how nervous he was, constantly fidgeting! We can't wait for our big day on June 24.