Hello, jewel tones. Laura and Devin's country wedding is a jewel toned wonder, a stunning mix of warm burgundy's, blushes and the traditional colours of the Alberta prairie. Laura's gown is simple breathtaking - the skirt dances in the wind as she walks up the aisle, the small embroidered floral embellishments and her flowing veil are classic bridal perfection. The two said their vows in front of the rolling foothills and invited guests to join them in celebrating at the River Cafe in Prince's Island Park, the perfect rustic romantic compliment. Photographed by Nicole-Lynn Photography, we can't get enough of this warm and beautiful Calgary wedding. Meet the entire Creative Team after the jump!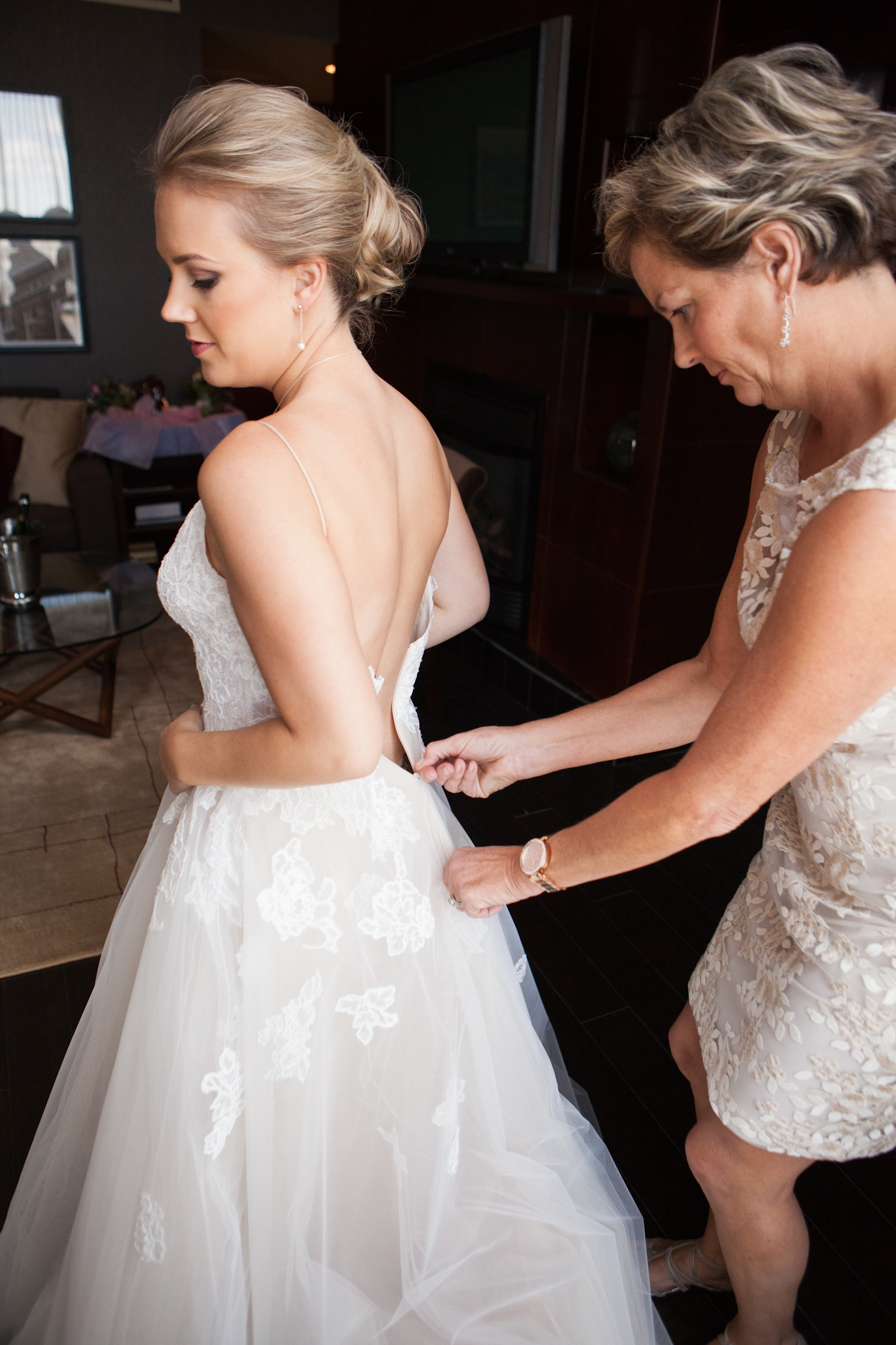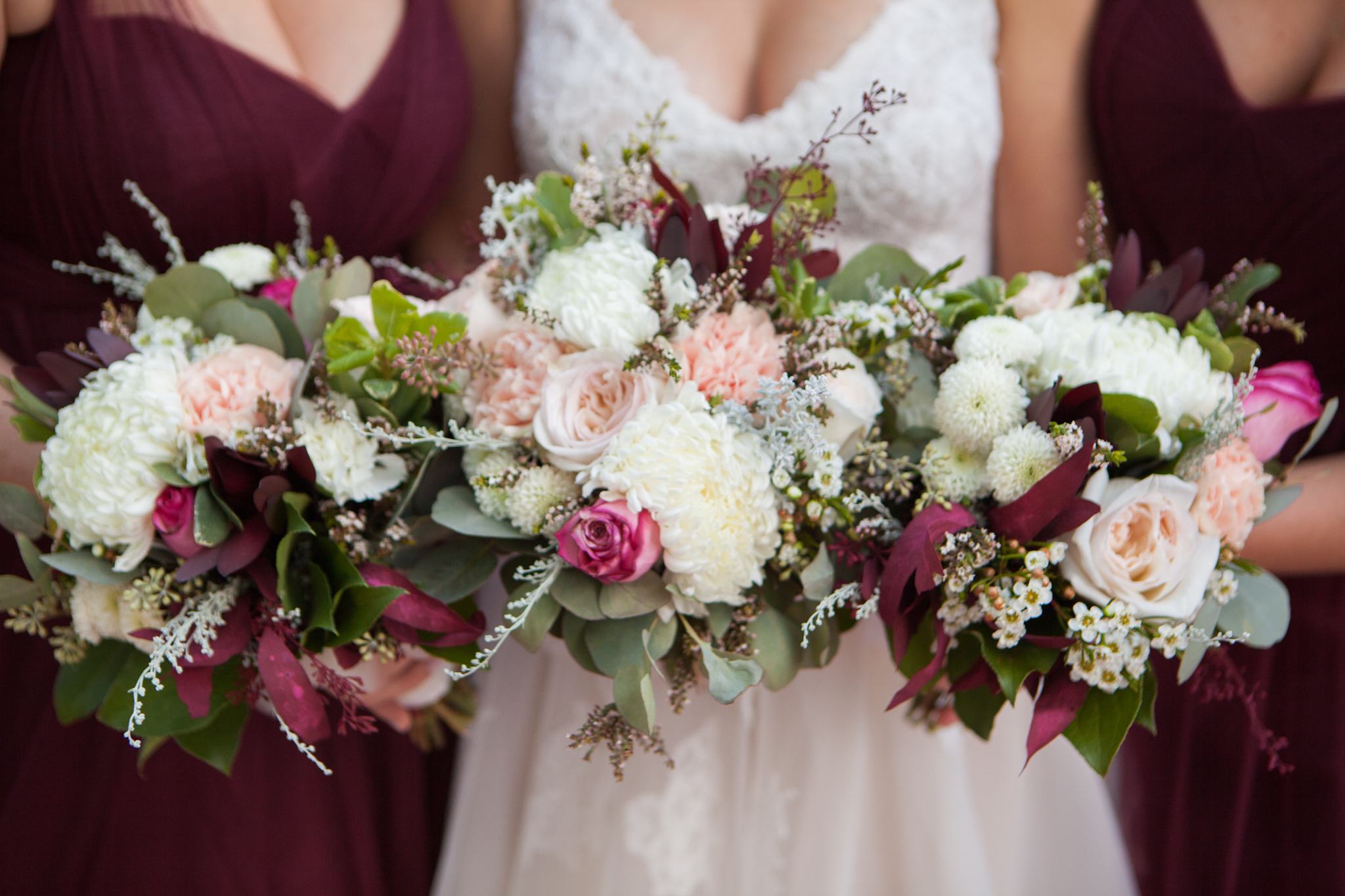 From the bride:
Devin and I wanted to celebrate our wedding in a style that reflected our personalities and our passion. We cared less about some of the traditional formalities; and more about things that were special and unique to us. When we started planning our celebration Devin gave one set of rules; the three "C''s" - no church, no chicken, no Canadian wine. (Odd combination I know but I had no issues obliging.) We both also knew that overall we wanted to throw one hell of a party for our family and friends!
On September 24th we exchanged our vows in a field with our friends, family and our horses; standing on the ridge where we hope one day to build a home. While we love the city; and while some might consider us more of the suit and tie/high heels couple; we are still both very rooted to the country side and our shared love of horses. In fact one of the stipulations of my wedding dress was that I had to be able to sit on my horse in it for photos! Our ceremony was short, sweet and perfect for us! So in a pair of white cowboy boots; I walked down the aisle to marry my best friend! (The boots would later be swapped out for Jimmy Choo dancing shoes!)
From the country to the city; we chose to host our reception at the River Café on Prince's Island in downtown Calgary. When we started looking for locations both Devin and I knew we wanted to have the reception in a place that didn't need much attention to make it special. For us the River Café was a perfect fit; not only was it where Devin took me for our first date, but the restaurant itself is so beautiful as is, we knew we wouldn't need to add much to create a magical evening. With a max capacity of 95 people for a seated dinner; it also made us keep our guest list down to our closest friends and family. The River Café provided us with the perfect backdrop to host our friends and family to flowing champagne, an open bar and some of the best food in the city. Add in a great DJ, beautiful flowers and hundreds a tea light candles - the evening was perfect.