Get ready to get cozy, post holiday style! With so many couples getting engaged during the holiday season, and so many thinking about planning their December weddings in 2019, we thought we'd save up this sweet holiday inspired shoot to tickle their Pinterest boards! Photographed by Vancouver wedding photographer Ivory Embers and styled by Vancouver wedding planner Say Yes Events, it's a classic holiday shoot that we are loving! Hear more from the Creative Team after the jump!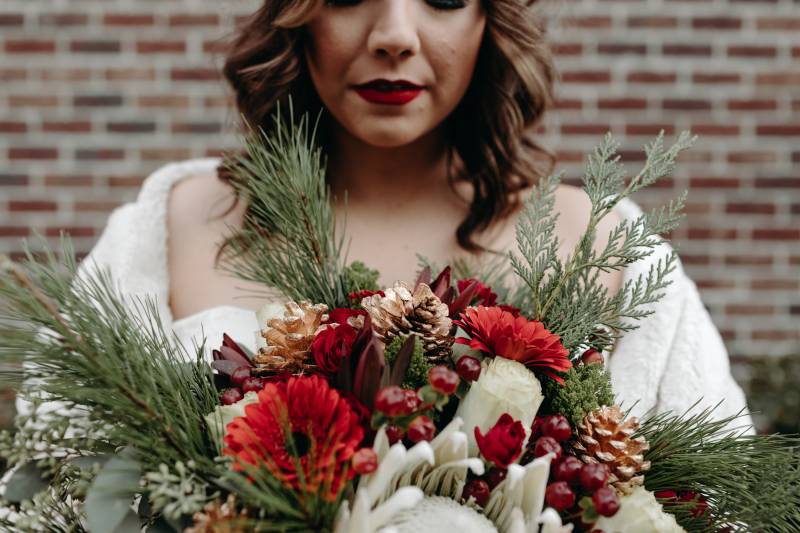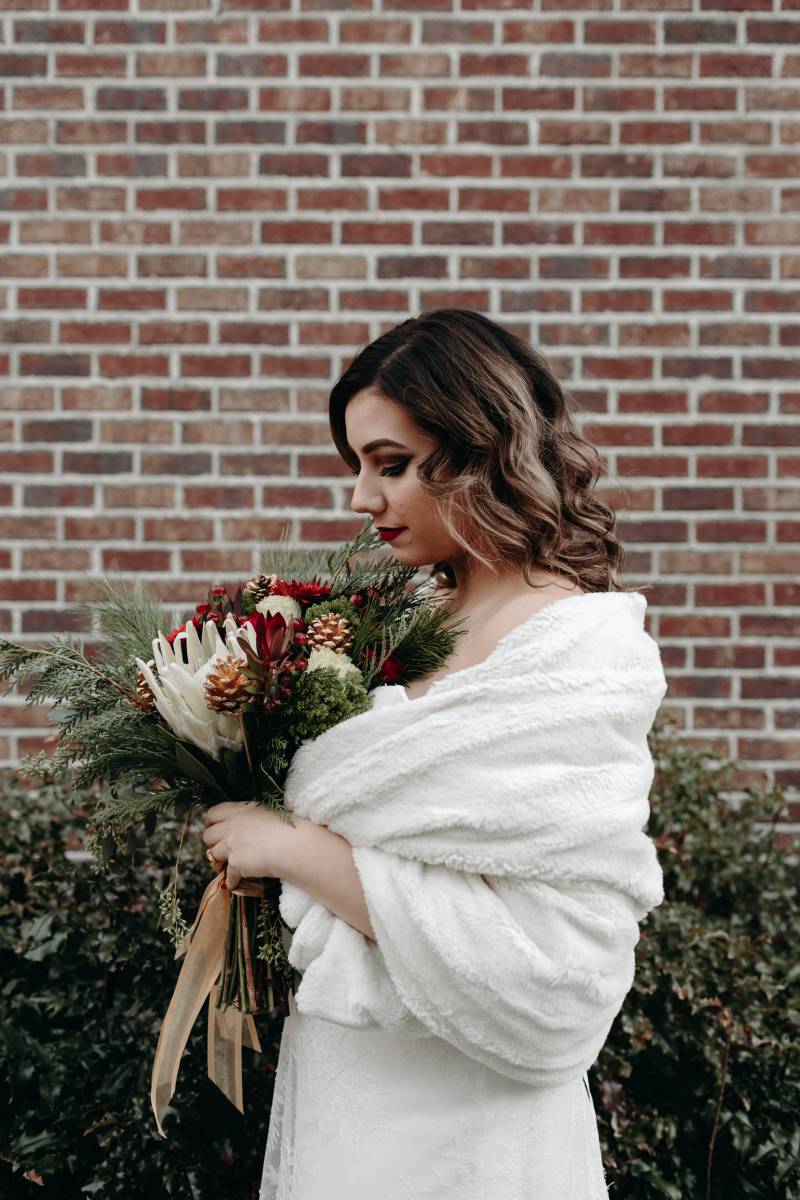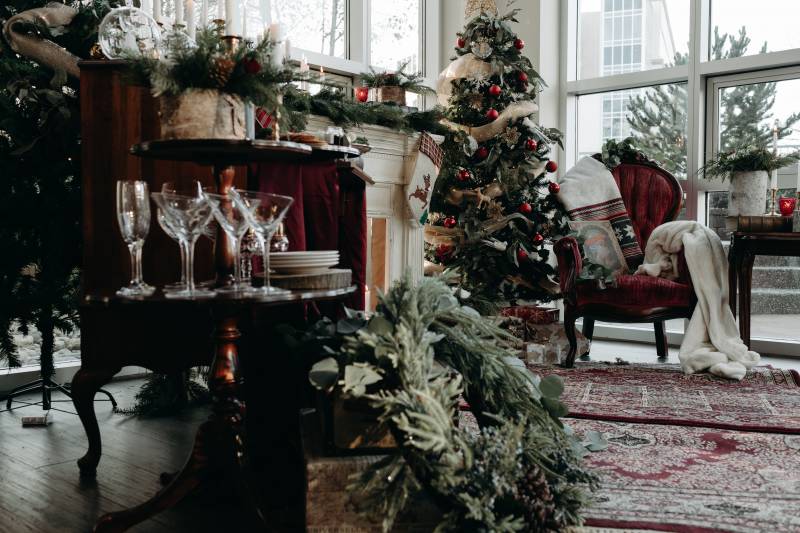 From the Creative Team:
Us vendors decided to get together last minute to put a styled shoot. Nearing the end of 2017, we want to collaborate and do something creative and fun. Oddly enough, during the holiday season in Vancouver, it is close to impossible to find a venue or space that will allow us to shoot. Luckily, we had access to a studio space with a ton of natural light, surrounded by greenery so we thought, why not!
The day started with coffees in hand and smiles because it was the first day it wasn't raining in Vancouver, but actual sun! We decided on two looks, one outside and one inside. Because we don't get snow in Vancouver, we decided to create warmth with a fireplace, TONS of candles and lots of warm tones like red and dark wood.
Past pieces provided the beautiful furniture pieces such as the Carson Secretary desk with the food and drinks, the nesting tables and the big Santa inspired Red Cora Arm Chair.
Say Events designer and Jorbelina flower's florist worked together to create a ton of layers and texture to both indoor and outdoor spaces. We wanted that feeling: "Baby it's warm inside".
Our dear friend and model Ashley Ober, is also a talented makeup artist. She created a moody look with a red lip and strong contour to give us a dramatic but still beautiful look. She was dressed in a stunning lace dress from Pure Magnolia. We paired this dress with a large skirt named the Geode from the Love me True line. What a beautiful way to have two wedding dresses! Simply have the skirt on for lush ballgown feels but remove it after for an A-line look and making it easier to dance.
We paired the shoot with a beautiful BC smoked salmon platter with lemon and dill and soft cheese and crackers on vintage platters. We also made a non-alcoholic mocktail, brewed cranberry organic tea, topped with ginger ale, orange juice and grenadine. We suggest you add any sparkling wine if you'd prefer a cocktail.
From the photos, you will see Tarina's cat Jax & dog Bruno came to visit and posed for the camera. We promise it was purely their choice to be models for us.