There is no time in your life when you will be more graceful or filled with grace than your walk down the aisle. The lightness in your step, the glow in your skin, the love that you radiate, the passion that will flow through your fingertips. It will be a perfect embodiment of beauty and ease.
Today's inspiration shoot from Kyra Jasmine Photography is light and luminous, With a simple, urban backdrop, model and dancer Abby Chung makes the wedding gown from The Dress Lounge flow beautifully. Hear more from the photographer and meet the entire Creative Team after the jump!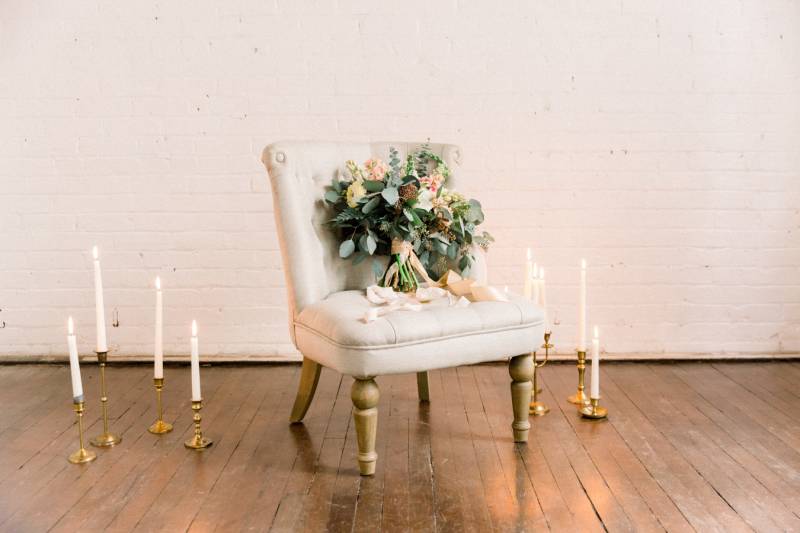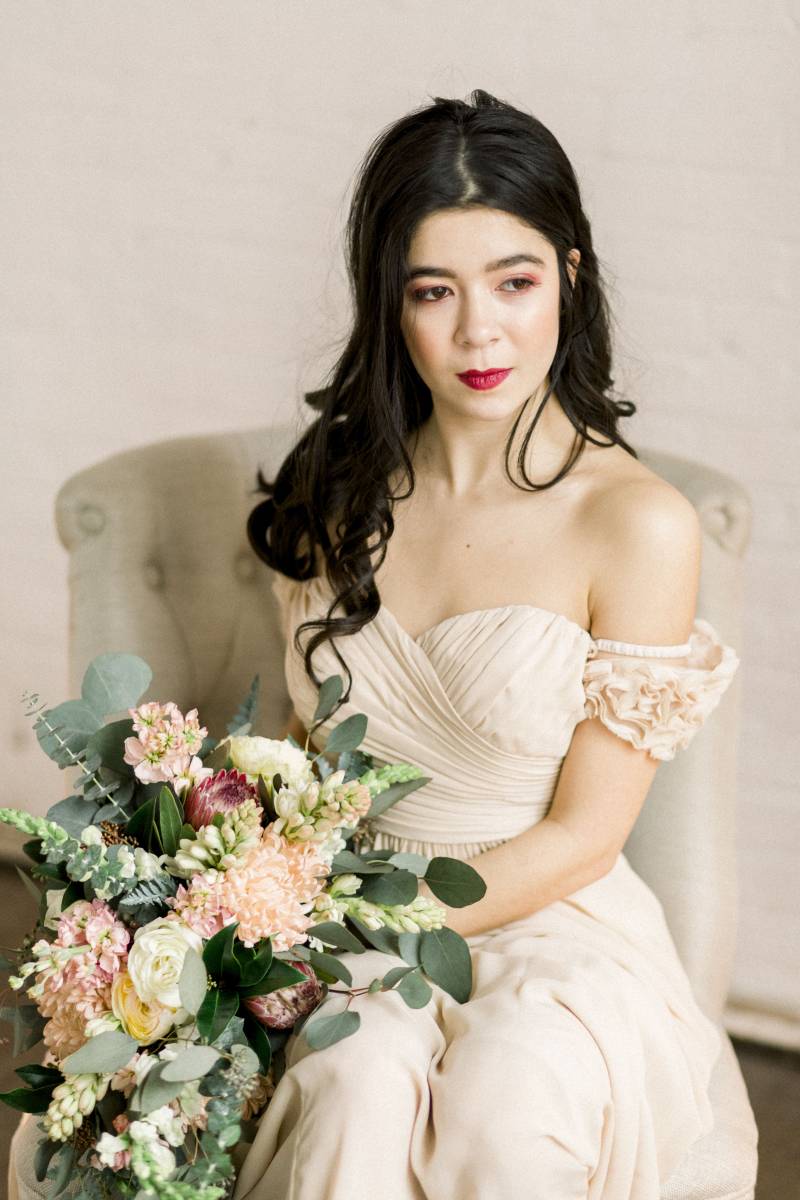 From the Creative Team:
Classical Ballerina describes these images perfectly. Abby has been a dancer for over 10 years, just to name a few of her talents, Abby has dances Tap, Lyrical, hip hop, ballet, and contemporary. There is not one type of dance that is her favorite, because she loves all types, each for their very own reason. Abby Chung is a professional dancer based in Vancouver,Edmonton and Los Angeles. Abby has appeared in national ad campaigns (Tutti Frutti, Honda Motors), supported various recording artists on tour (Janet Jackson, Lia Cole), and in 2018 attended Los Angeles' Millennium Dance Complex Certificate Program with the support of an Alberta Arts Foundation grant.
One day I was sitting at my deck brain storming the next creative shoot I wanted to capture. I've wanted to work with Abby for a while, I watched her dance and my daughter truly admires her. I absolutely love bridal, and knew if I could share the beauty of both world, that would be my ideal session. As we starting the session in a lovely old world looking environment, the moody light, the old brick wall along with the beautifully laid dark hard wood, the images were nothing short of breath taking. Abby's movements and the way her dress swooped around her legs. Her perfect floral's that representing the beginning of Spring. The romantic candle setting that presented the perfect setting. Everything was pure perfection.
I cannot express the feeling of emotion and accomplishment that these images have given me as a photographer. Movement and still at the same time is one of the hardest things to capture, I feel like these images have show cased both so well. These fine arts images, are not just images, they are truly Art.