So fresh, so modern, so classic, today we're featuring three bridal beauty looks from Calgary wedding makeup studio Trena Laine Makeup Studio, Calgary wedding hair stylist Hammer Headz Salon and Calgary wedding photographer Jessica Catherin. With flow and relaxed style at the heart of this styled shoot, the hair pieces by Calgary wedding jewelry artist Joanna Bisley Designs add the perfect touch of glitz and sparkle. Hear more from the Creative Team after the jump!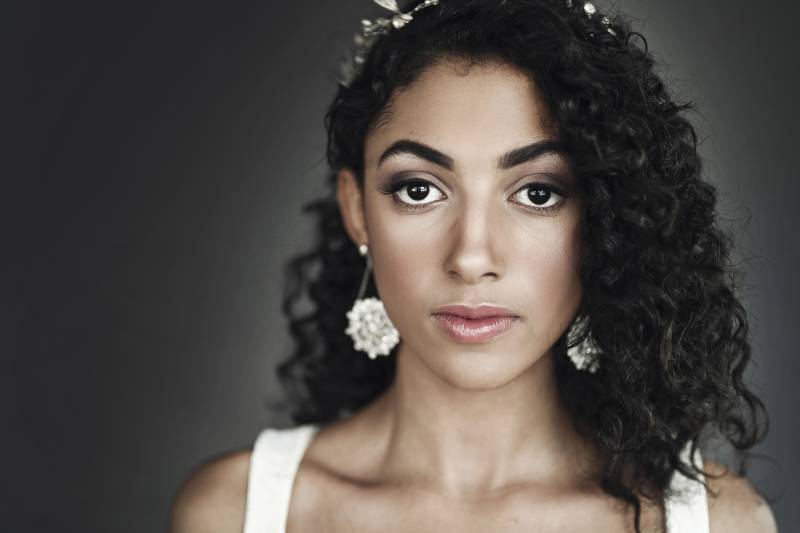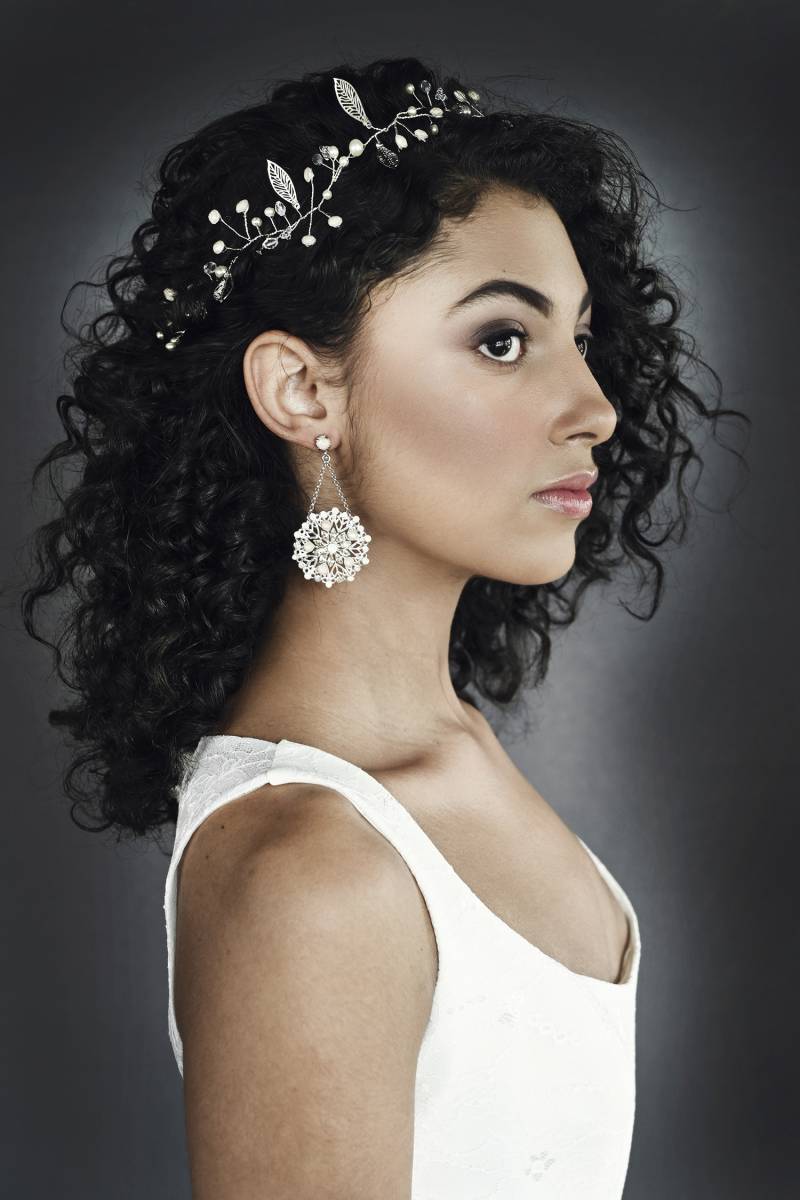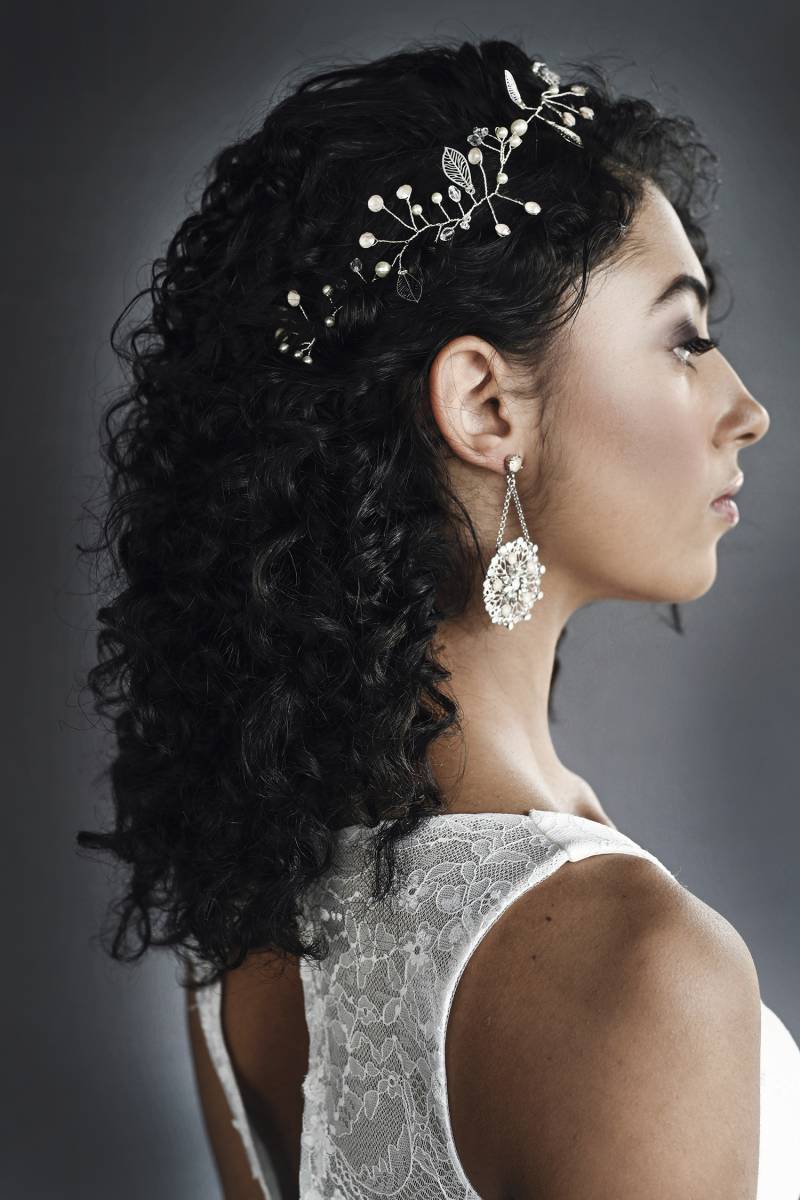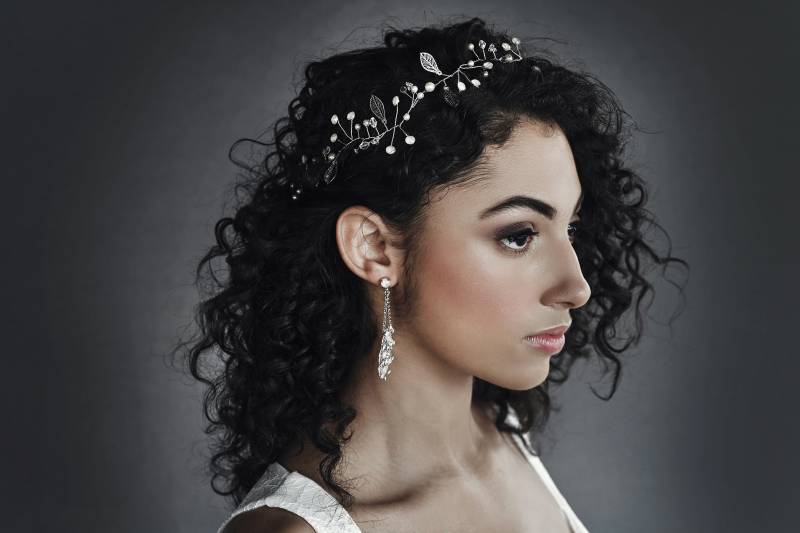 From the Creative Team:
"A quaint inspiration story of discovering Hidden Gems with local designers Joanna Bisley Designs and Laura George Design on a chilly February morning at the collabortive studios of Trena Laine and Hammer Headz Salon.

Their stunning 2020 collections provided so much itricate detail to our shoot, that we built a soft romantic boho theme for the makeup and hair. Laura draws inspiration from nature, architecture, literature and the amazing women around her. "For this collection, Oasis, I was inspired by vast deserts and the lush oasis within them. Everything from the undulating shapes of the sand, to the contrast of textures and silhouettes of an oasis within a desert, and then translating that into a collection of soft tiers, flowing skirts, keyholes and lace cutouts."

"With a keen eye for detail, Joanna Bisley Designs designs all the pieces and along with a small team use classic artisan techniques to create heirloom quality pieces." Joanna Bisley adds in and our team couldnt choose on what pieces we wanted to work with but chose tones and gems that matched our model's skin tones, hair shades and which dresses of Laura's they were wearing. " I watch the trends but don't change my esthetic unless there is something that I really love and I know will stand the test of time. Then I might incorporate into my pieces with my own twist so it looks uniquely mine." Joanna continues.

Trena Laine Makeup team of Trena and Mitchell, felt tones of cool pinks, mauves and anitque gold to mirror the delicate dresses and Hammer Headz Salon, the crew of Justin, Brenden and Rylan, paired everything with soft beautiful hair complimenting the models natural hair structure.

Trena Laine adds in "I have been working with Laura George for a decade now and our passion for the wedding industry run deeps. Photographer Jessica Catherin and I have also been playing in our fields for this past decade showcasing local talents, teaming up to create a world of play, inspiration and yet keeping everything we do simple, relatable to our audience. Who says pretty jewels and romantic makeup do not scream timeless?"

Hidden Gems can come in any size, style and cut from hair, makeup to dresses and jewlery but as Joanna agrees " I want our brides to look back on their wedding photos 20 years from now and think their accessories look classic." Our entire team feels the same way and for a small team with over 50 years combined experience, we feel your entire look should be fabulous, timeless and definately low maintence.

Oh, and the greenry you ask? Simply just pulled the faux foilage from one of Trena Laine's floor vases to compliment the feel. Simple and beautiful."