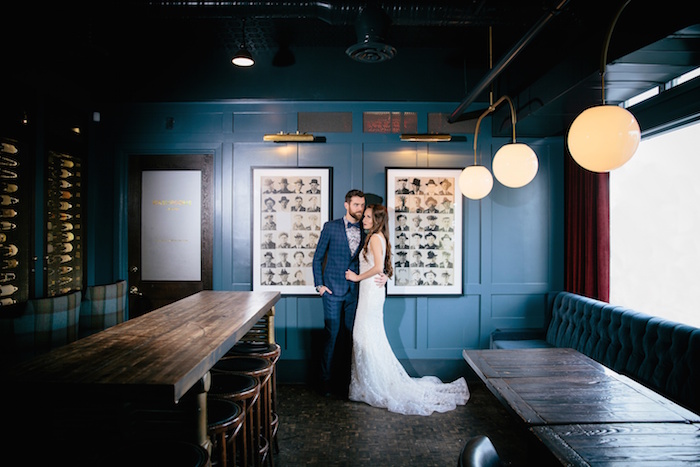 Today's inspired shoot and editorial comes to us from Michaelle LeManne Lamb of NINA Weddings and features one of Calgary's latest and most exciting wedding venues - The Nash YYC, located in Inglewood.
Inventive. Unique. Inspired. For couples planning their big day, the search for a distinctive venue paired with a meal no guest will soon forget has become a top priority. No place brings together space with personality and food with flair quite like The Nash Restaurant & Off Cut Bar.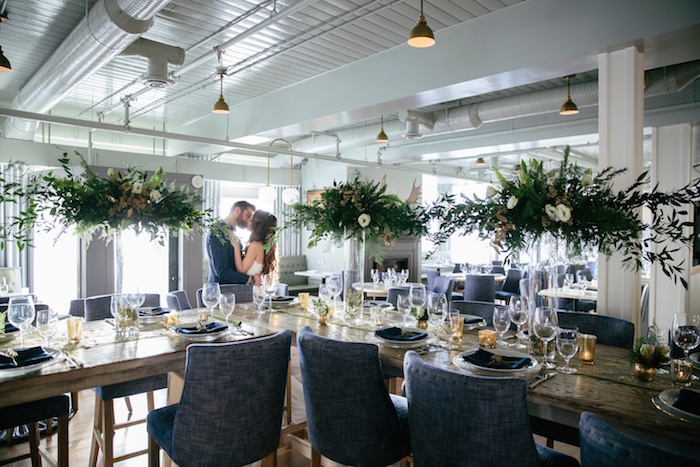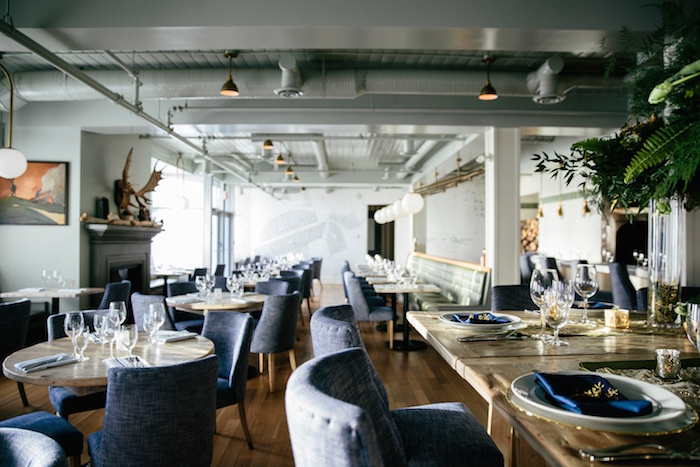 Situated in Inglewood's carefully restored National Hotel, a true vintage and historical flavour resonates within its 100-year-old walls, bringing together style and true inner city grit. It's bawdy and intriguing past as a local district tavern and hotel for transient workers at the height of prohibition has been reimagined for the true urban sophisticate: everything from the floorboards to the lighting and tabletops were fashioned to represent exciting elements from the hotel's past on Calgary's infamous Whiskey Row, all the while providing a refined place to gather, celebrate and entertain.
Michaelle LeManne Lamb of NINA Weddings was inspired by the space itself when it came to the concept for the shoot.
The Nash has such a bold personality, I wanted to highlight that with a little vintage-inspired glamour and charm. Daring patterns and colours for the groom, and designer allure for the bride. Vibrant jewels, gold accents, lush florals and hues of blue and green bring The Nash wedding scene to life.
Cocktails n' cake in the Off Cut Bar? Then perhaps an elegant dinner inside The Nash main dining space. With seating for 110-120 in the open dining room (200 for a standing cocktail reception) and 50 in the Off Cut Bar (75 standing), the dual rooms make for unique wedding styling opportunities that truly engage guests, the senses, and make it part of a day to be remembered.
The food is a foregone conclusion, as famed chef and restaurateur Michael Noble and Executive Chef Matthew Batey once again construct intricate delicacies and flavours by bringing together high quality natural ingredients sourced from as many sustainable local growers and producers as possible.
A classic with a twist. For the couple that wants it all.
Bride's Dress #2: S2 Bride (Monique Lhuillier)