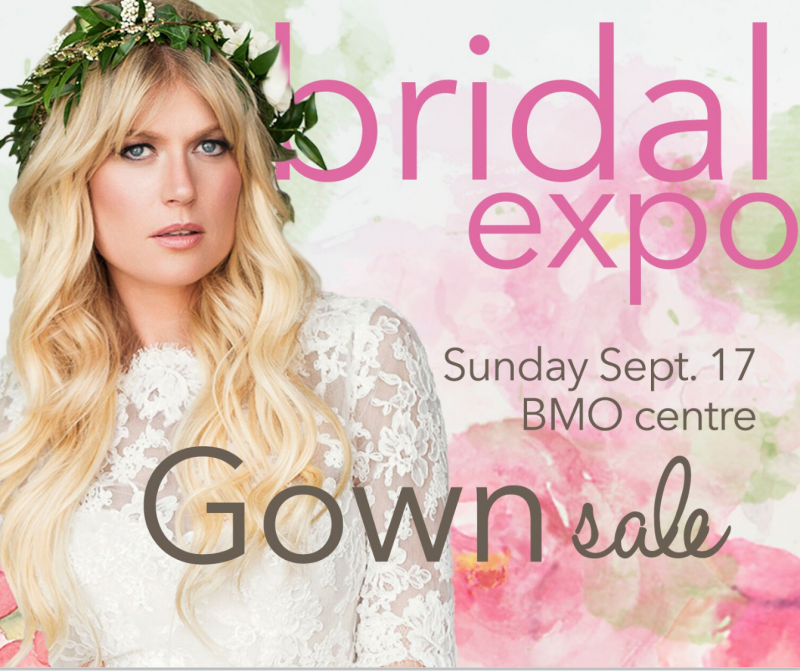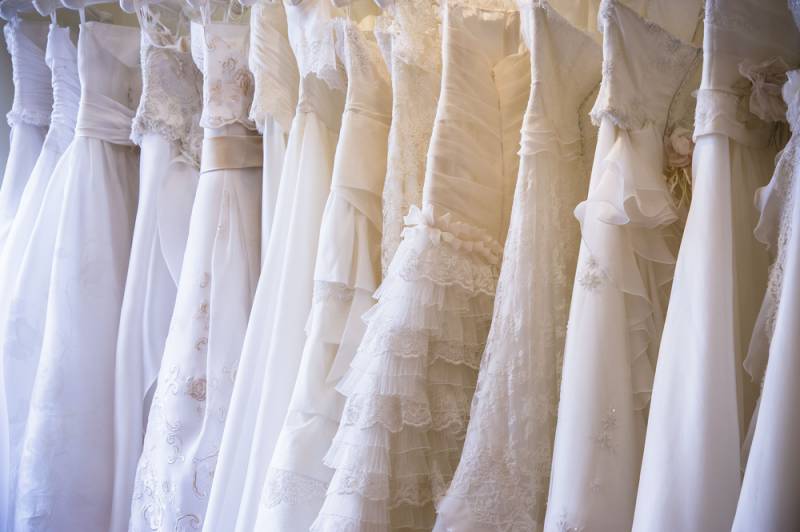 August, you lazy and beautiful month you. It's the mont we spend counting the hours by the height of the sun and refilling our lemonade cups as often as possible (ok, at least we day dream we do!) But August goes by quickly and before you know it, September is here! And that means it's almost time for Bridal Expo, Alberta's biggest gown sale!
Bridal Expo is Calgary's largest Fall wedding show, welcoming 150+ wedding vendors to the BMo Centre for a day of fun, planning, fashion shows, inspiration, advice, great deals and more. And when we say great deals, we are not kidding around. The annual gown sale is where Calgary brides come to get prices on gowns that you won't find anywhere else!
This year, Cameo & Cufflinks, Ethos Bridal and Novia Mia will all be selling gowns in the sale, meaning there will be over 600 gowns to choose from. Gowns are discounted up to 70% off, meaning some gowns will be priced as low as $99 (no, we're not joking!) With a huge assortment of styles and sizes to be found, it's the perfect opportunity to snag your dream dress and second dress for your reception or a trash the dress session the day after your wedding.
While finding the gown of your dreams at a once in a life time price may sound easy, there are definitely a few ways to make your gown sale experience a breeze. Here are some tips and tricks we've learned along the way
It can get a little wild in there but that should come as no surprise, really. For a more comfortable shopping experience, the best way to experience the gown sale is by purchasing VIP tickets. VIP tickets get you early admittance to the sale as well as champagne and reserved VIP seating to the Fashion Show. The VIP experience will give you a little extra breathing room while you shop for your dream gown.
Bring only your most trusted friends and family, not your entire entourage. Shopping the gown sale might put a little heat on you to make fast decisions, and this is one of those cases where fewer opinions are better. You don't want your judgement getting clouded and to walk away from your dream gown!
Dress lightly, in clothes that are easy to change in and out of, and avoid bulky sweaters and jackets and wear extra deodorant, as with all the lights and the changing, you body temperature will rise.
Wear a strapless bra or corset (or bring one in your purse!) so you can get a true feel for what any style of gown looks like.
Bring heels that are the approximately height of the heels you want to wear on your wedding day.
For the gown sale, your payment options are cash, debit, Visa or MasterCard, but remember all sales are final! So who else is getting seriously excited for Bridal Expo this September?!