Well these two cuties couldn't get any cuter! Brenda and Darren took cozy to a whole new level for their sweet, simply styled engagement shoot with Calgary wedding photographer Teller of Tales Photography. They headed west to Banff National Park and found thick skating ice at Two Jack Lake. Holding hands, cuddling close, laughing their heads off and a few kisses stolen here and there, this is the sweetest engagement session on ice we've featured in a long time! Hear more from the photographer and hear their proposal story after the jump!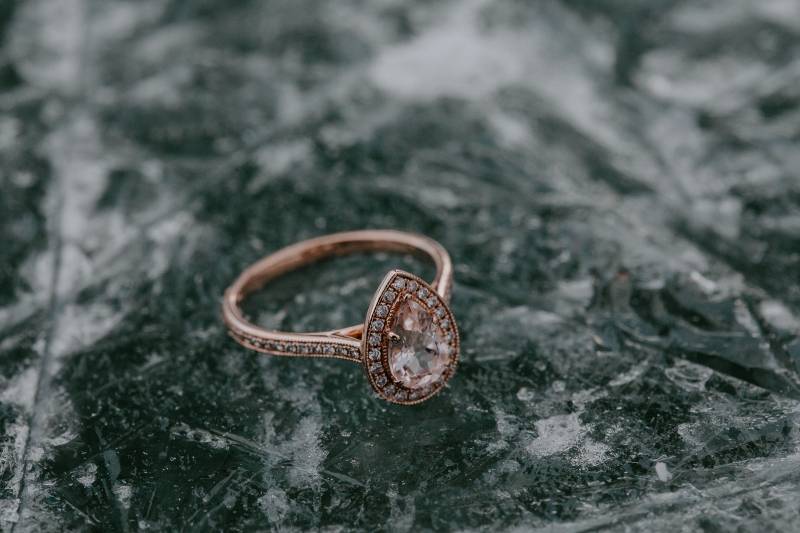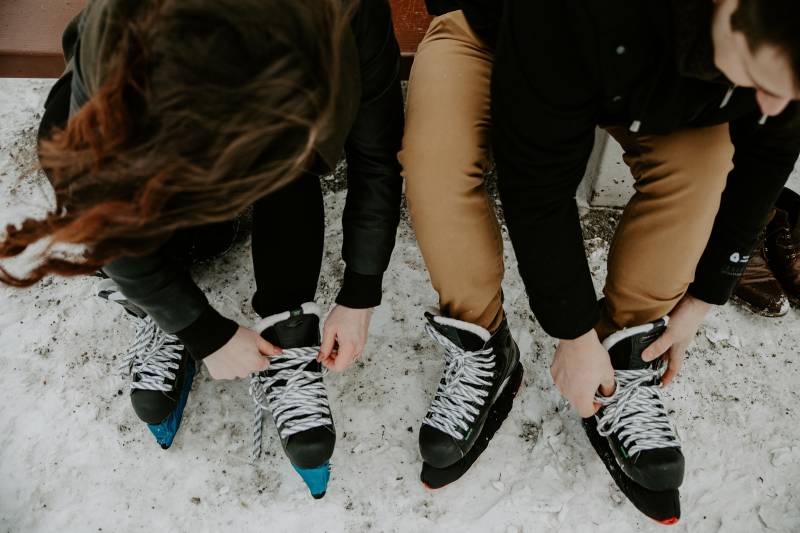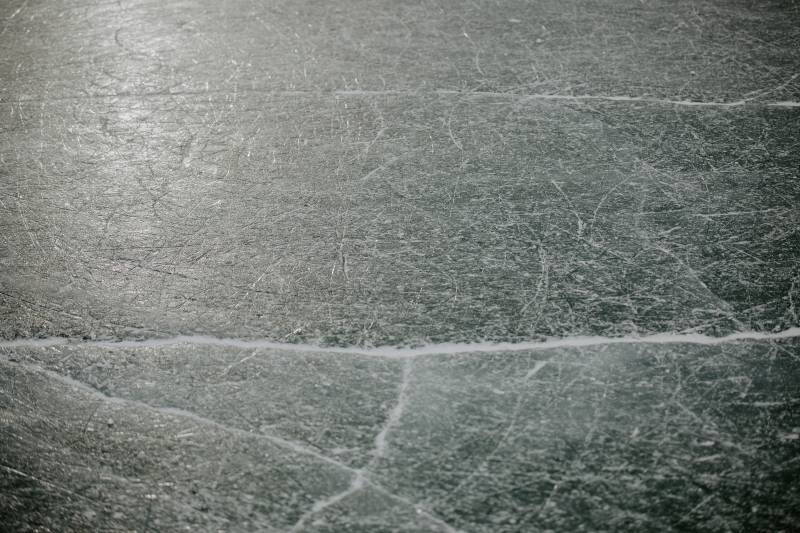 Their Proposal Story:
He took me to see the penguins at West Edmonton Mall. Next thing I know I have a little penguin walking up to me. On its chest was a small sign saying "Brenda will you change your last name for me ?". The rest is history
From the photographer:
Brenda and Darren went skating for their Two Jack Lake engagement session. We arrived about 15 minutes before them, and all was calm - then as soon as they arrived a huge wind storm hit. And I'm not talking just a bit of wind - this was the take your breath away, blow you over kind of wind. But, Brenda and Darren were troopers, and nothing was going to ruin their fun skating!