Traci and Daniel, oh my heart! We love featuring One Year Anniversary sessions (or 5 year, or 20 year or 50 year!) because we love to see how relationships and love evolve. Time spent together builds a more real, deeper bond. Experiences the highs and lows, and everything in between makes love run stronger through your veins. These two took off to Peyto Lake with Carrisa Marie Photography for a bohemian woodland shoot, where they laughed their hearts out and posed for some intimate and elegant anniversary photos. Hear more from Carrisa Marie Photography below!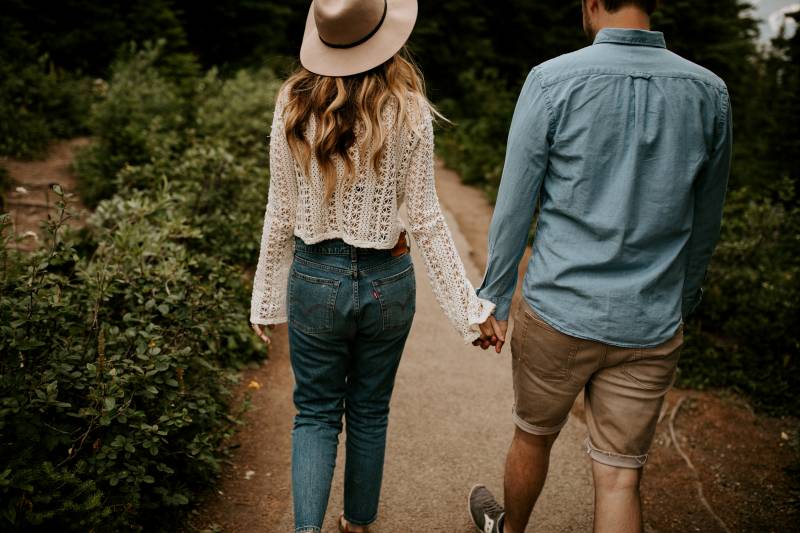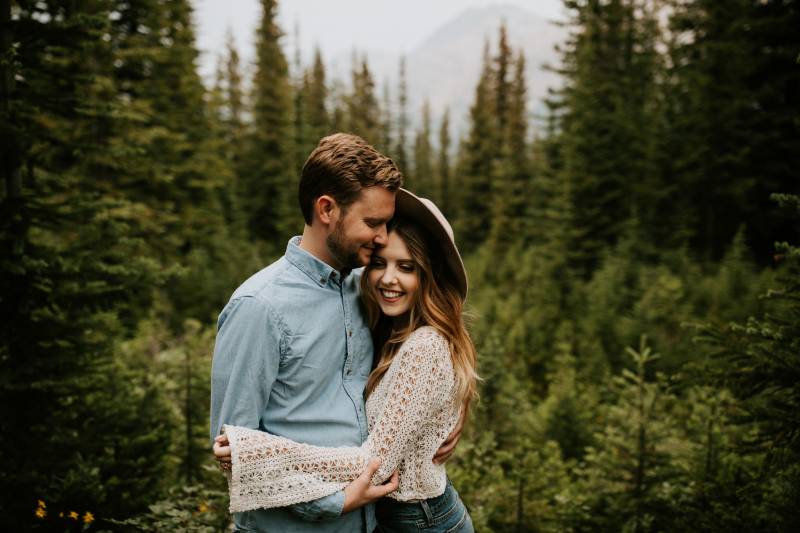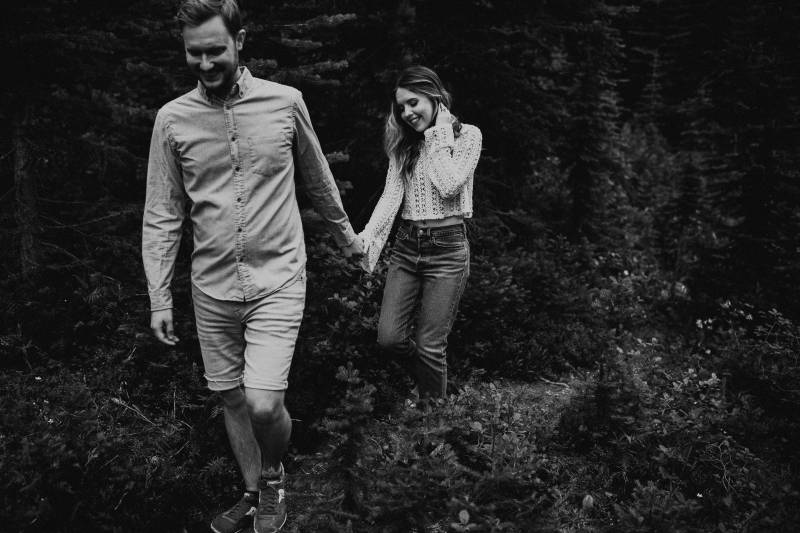 I had the absolute pleasure of photographing Traci and Daniel on their first wedding anniversary in the most beautiful location, Peyto Lake. I had seen photos all over social media and always wished I could go there! Not only did I get the chance to go there, I photographed a wicked adventure session with these two wonderful humans! Traci and Daniel came all the way over from Missouri to spend their anniversary together in the Canadian Rocky Mountains, soaking in the delicious food and the epic views that Banff National Park has to offer!
Traci is an insanely gifted boudoir photographer herself, she knows exactly how to make the ladies look smokin' hawt! It was a real honour having the opportunity to photograph such a talented little human! Check out her stuff here!
Guys, what can I say! I truly feel like I had the best time with you! From all the laughter, shaking off the fear of bears and bugs, listening to romantic tunes and genuinely getting to know one another, I really want to thank-you for trusting in me to document your first anniversary. I hope you enjoy these photos for years to come and next time you are in Canadian, hit me up and we can go adventure and I will bring you more delicious donuts!