Golden Hour is so magical - it's the briefest moment in every day, where you have to be in the perfect place at the exact moment it hits. For a photographer, it's an opportunity that they look forward to every time they shoot. That crisp, copper light, the way the shadows play off silhouettes, it's intoxicating. Allie Knull's Photography captured the most dreamy Golden Hour moments in today's bohemian inspired elopement, at the Little Church in Drumheller, Alberta. Hear more and meet the entire Creative Team after the jump!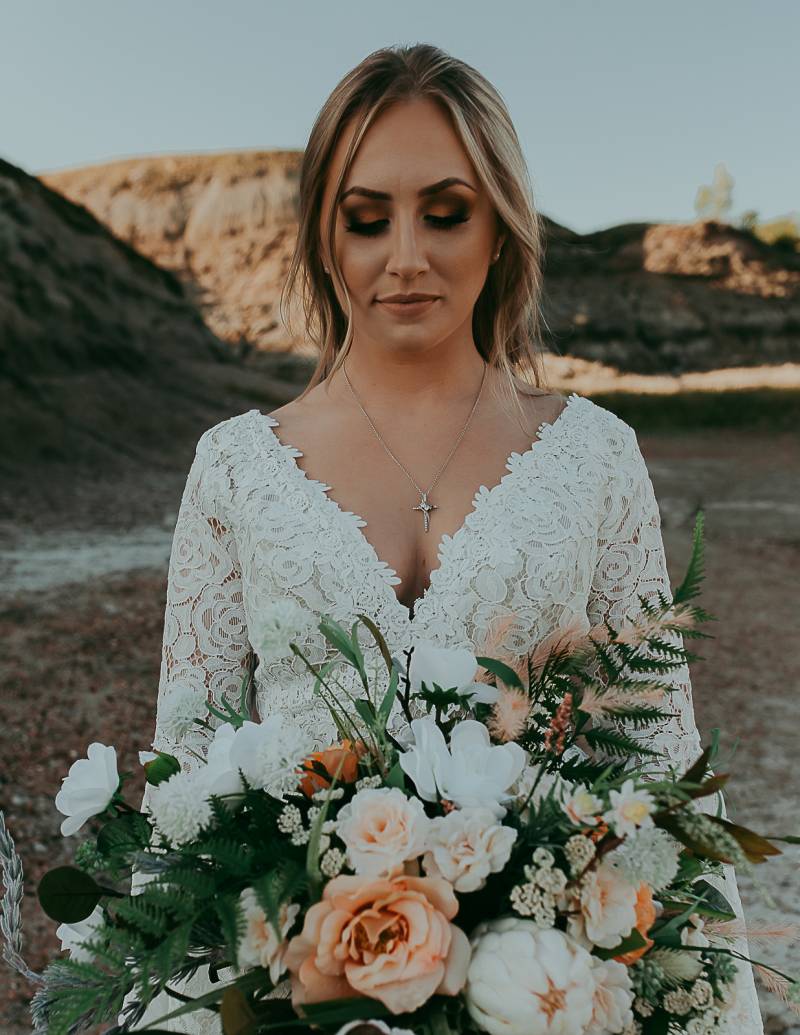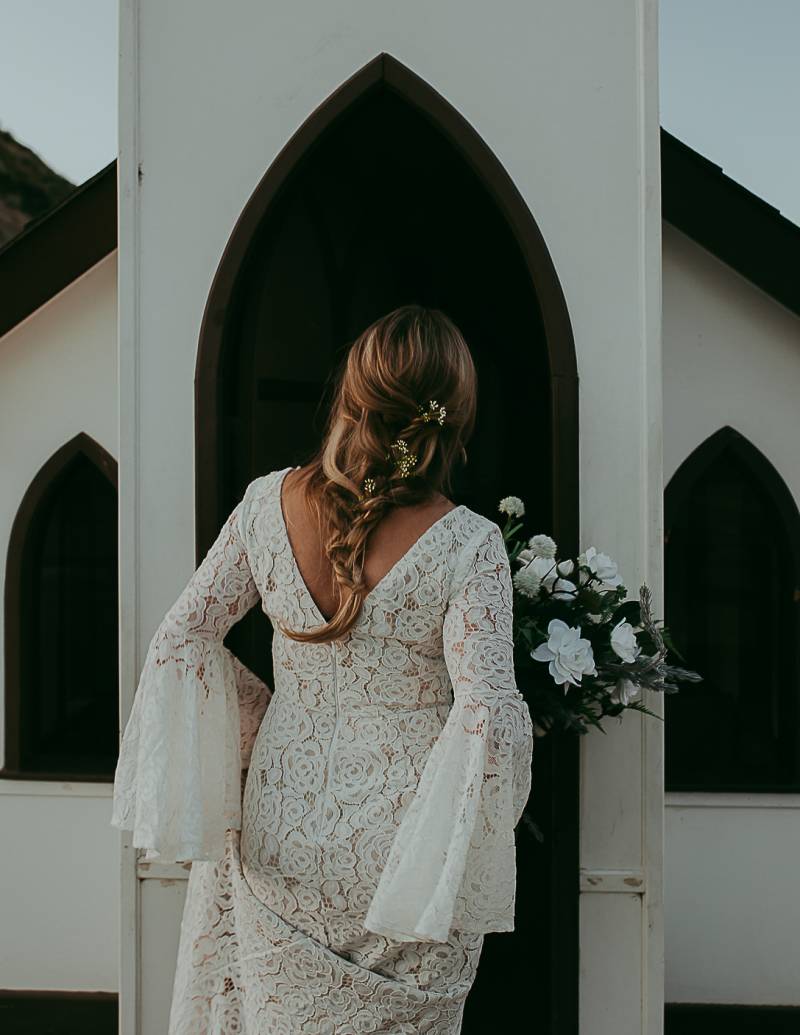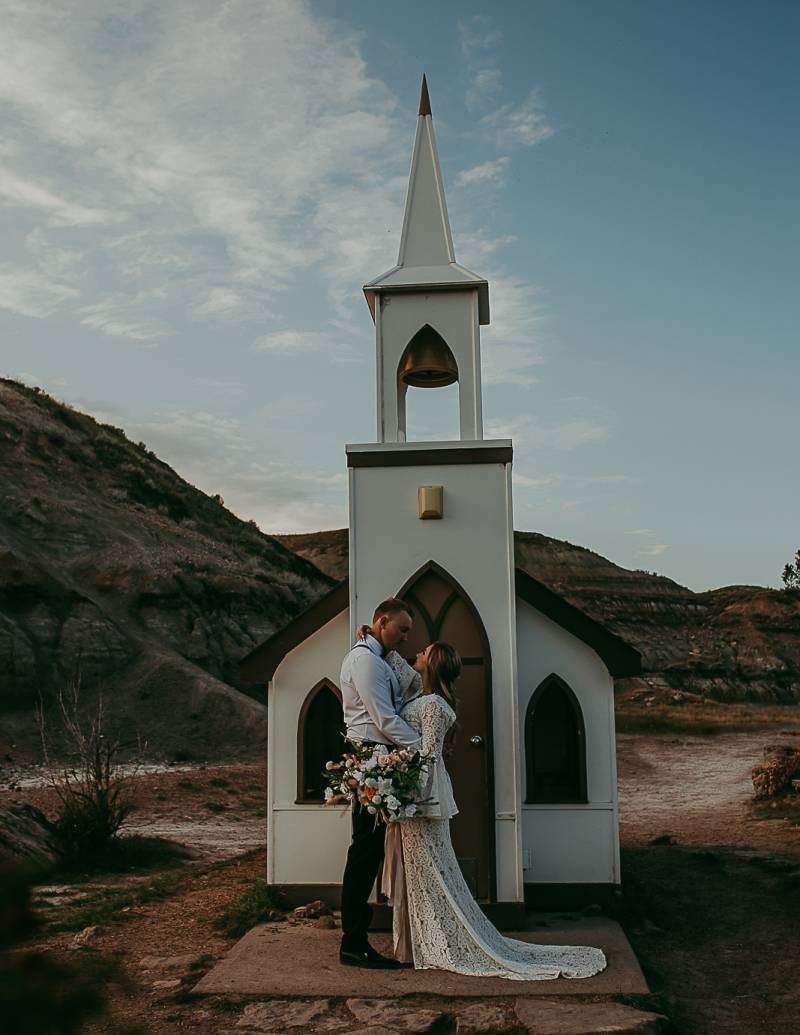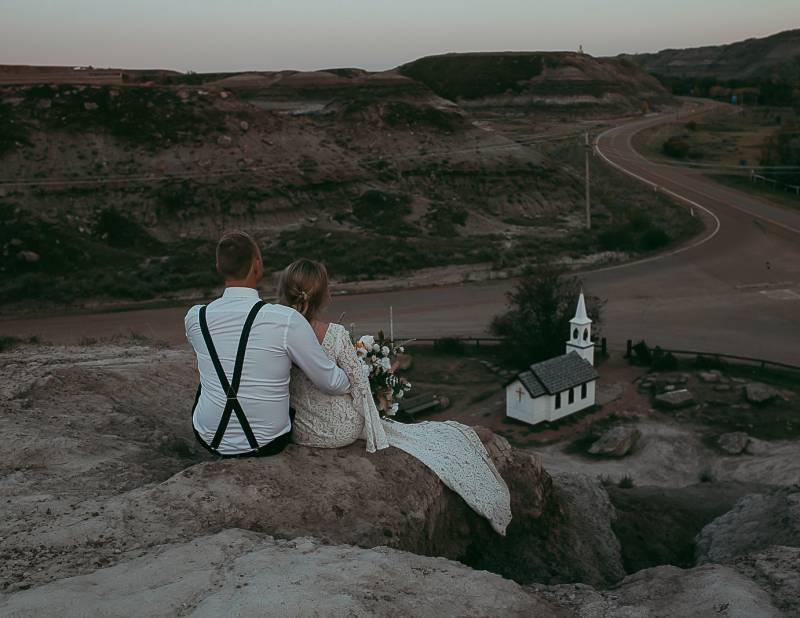 From the Creative Team:
"In the sunburnt sands of southern Alberta which can only be described as the North's desert, romance can be hard to find and even harder to capture. This Boho styled sunset elopement showcases the the models natural beauty and affection draped in white and orange contrasted against the harsh barren Earth. Behind them and Angelic scene unfolds as the sunlight cascades behind them. A small church holding a mere six people only furthers the intimacy of this especially secluded event.
Set against a small church, not far from the prairies, an intimate styled sunset elopement was captured. Holding only six people the small church stands strong behind the couple, orange and white flowing against the burnt sand of southern Alberta. The sun shines around the couple as if to embrace them in the summers waning light.
The famous quote that stands outside the little church - "Drumheller's Little Church...Seating 10,000 people - 6 at a time"
During the styled Elopement we were on a time crunch. I had wanted to catch the golden hour and the sunset! Since we drove from Edmonton to Drumheller we were left with a little amount of time for photographs. Once we got there Chloe (the event coordinator) started to set everything up while I took the couple up to the top of the hill to capture their love. Having an event coordinator made the process so much easier! She helped bring my vision to life, set a timeline for us and did all of the decor and styling. This took away a TON of the stress and allowed me to focus on my job! From the Hair and Makeup, Cake decorator to the florist; everyone was so amazing to work with. Your job is so much easier when all of the vendors absolutely love what they do!"