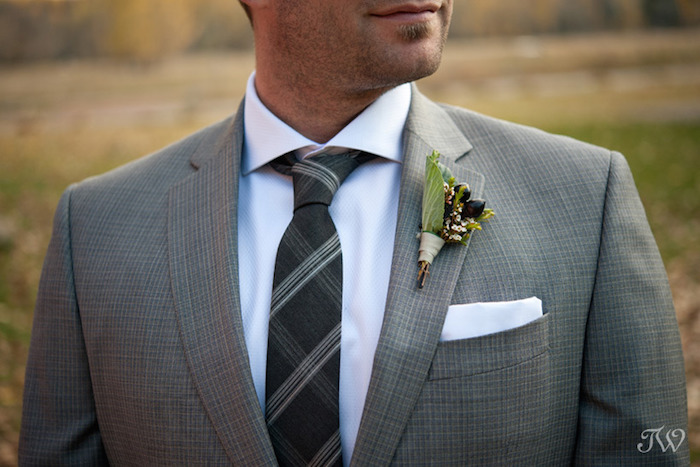 Live on the Edge
We have yet to meet a man who isn't decidedly for a professional shave with hot towels, a tonic splash, and carefully applied swirls of velvety shaving cream before a daring straight-edge razor shave. Not only is a professional shave experience a great gift from bride to groom, it is also a fun bonding day for the groom's party while the ladies are having their hair and make-up done.
Men's Fragrance
Most women adore a great fragrance on a man, and as such most men are willing to wear it. While scent is a very personal thing, there are some scents that smell great on most men and tend to kick-start an interest in experimenting with other fragrances.
Hands Not Hooves
There is a surprizing majority of men who do not use hand cream. This is likely due to the fact that many lotions and creams are infused with perfumes and strong scents. However, most brands offer an un-scented option. It's important to remember that while men may not care much for soft skin, their counterparts certainly do, and this is especially so on their wedding night. Don't forget that everyone you know will want to look at your rings, even take pictures of them, so don't forget to trim and clean those nails.
Fresh Smile
Your wedding day is the perfect opportunity to splurge on the professional whitening you have been thinking about. Don't think of it as whitening, think of it as stain removal. There is no escape from it, and no apologies needed for good hygiene. Don't go overboard of course, you don't want to startle her with your smile because that will affect your photographs, you just want to have a clean fresh looking smoocher. A great smile gives your confidence a great boost. After all, nothing is sexier than confidence.
No Toilet Paper on Your Face
Cheap as mints and brilliant stocking stuffers, the styptic pencil is a little crayon that stops bleeding from shaving cuts. Unbelievably useful, these little wonders have been around for hundreds of years. Even so, they are entirely life changing and wondrous to most people who discover them for the first time. You can buy them on the cheap from barbershops or drug stores.