We are thrilled to welcome our friends from Heritage Park to the CB Blog today to talk about the beauty of having a fall and winter wedding at Calgary's most historic wedding venue!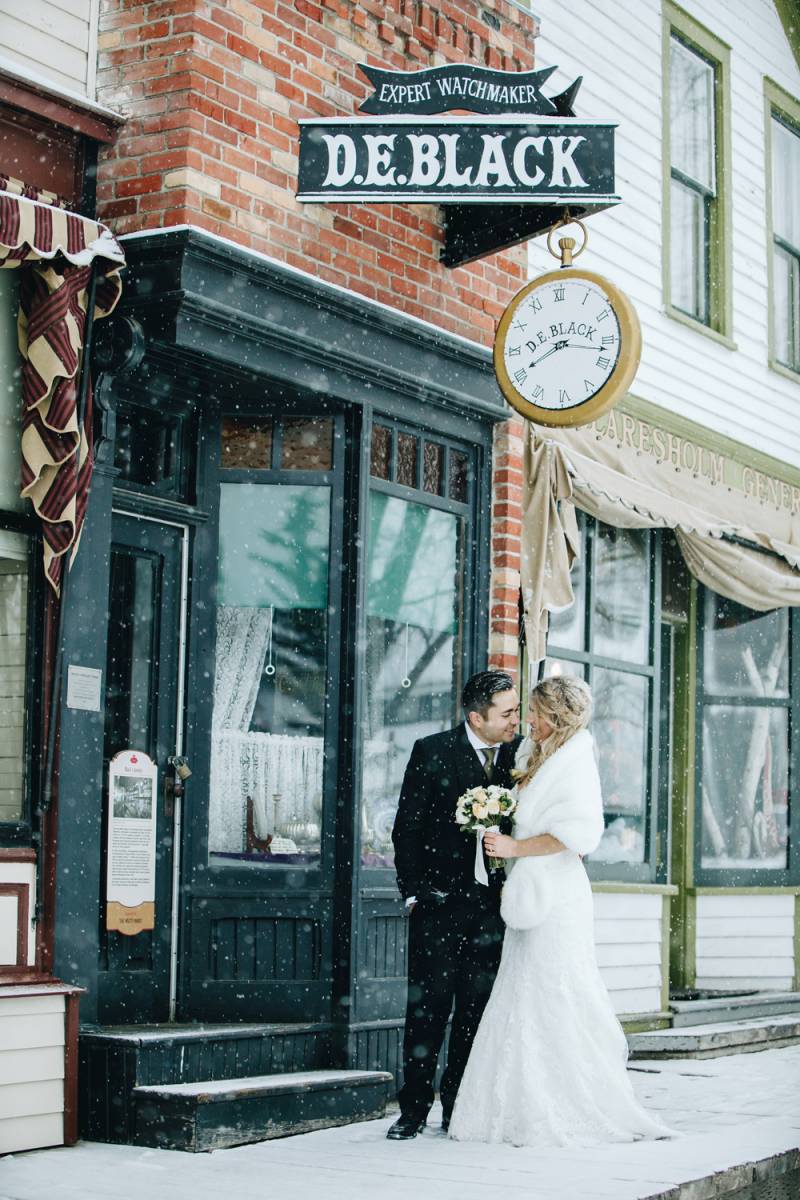 Step back in time and be immersed in historical relics and vintage vibes to experience How the West was Once. Heritage Park's Historical Village offers stunning backdrops for your wedding day, with picturesque exhibits ranging in date from 1860-1950.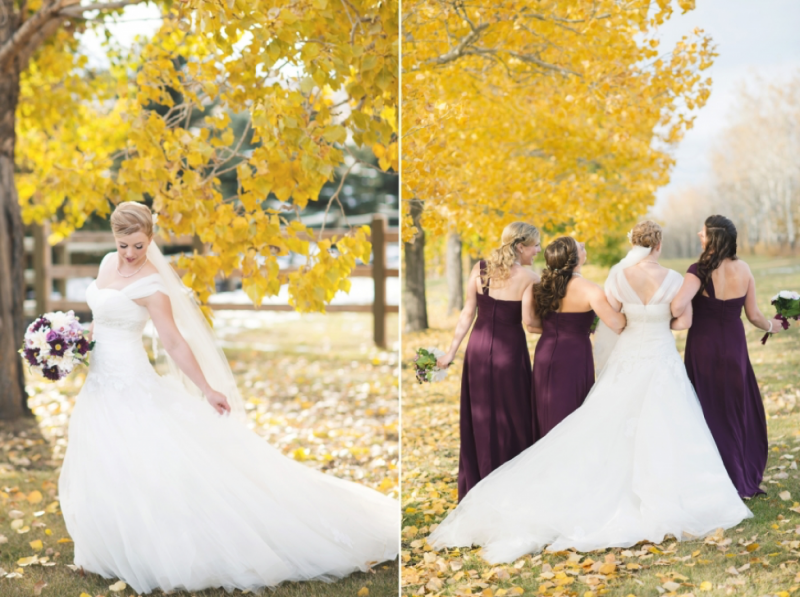 Heritage Park is open year round for weddings, and with 11 unique historical venues available during autumn and winter, you are sure to find a special place to tie the knot! Conveniently located in inner Southwest Calgary, the 127 acres of lush parkland combined with old fashioned charm creates a perfect setting for your special day.
Whatever the theme, size or style of reception you choose, Heritage Park's event planners can help you find the perfect space for your wedding and will assist you every step of the way to ensure a flawless celebration. With the capacity to accommodate anywhere from 20-1500 guests, we can help you find the ideal space to say, "I do!"
Set your wedding apart from the norm by booking after the busy summer season, and enjoy walking through the historic park after hours. Enjoy stunning views of frost covered ferns and sparkling snowflakes, which provide a dramatic snow covered backdrop in the winter months. This bridal party stayed warm and cozy by having a hot chocolate station at their wedding.
Opt to see the park turn beautiful shades of crimson and gold as fall sweeps across the village. The colourful foliage creates beautiful photo ops at the many locations around Heritage Park including the Railway Crossing with Glenmore Reservoir in the background.
Choose to celebrate your wedding in the beautifully converted two storey Gunn's Dairy Barn, perfect for a rustic theme. This venue is great for Western Chic weddings, and fresh flowers and Mason jar decorations compliment the wooden interior flawlessly.
Enjoy the sophistication of the Wainwright Hotel. This elaborate venue offers an authentic saloon, an elegant dining room and a stunning wraparound verandah offering phenomenal views of the Historical Village and Glenmore Reservoir.
Step back in time to the 1930's in Gasoline Alley. Host an extravagant affair amidst stunning vintage cars, and marvel at the lively atmosphere of the venue as your guests dance the night away under neon signs and an authentic 1942 Tiger Moth airplane.
We also offer a variety of small venues to fit the needs of every couple. For more intimate gatherings, Heritage Park is home to a replica of social activist Nellie McClung's home, an original and newly renovated log Opera House and a model of Calgary's first Canadian Pacific Railway station to name a few.
New Year's Eve can make for a unique and unforgettable wedding celebration. Put on your party hat and dance through the night at one of Heritage Park's beautiful venues. This couple used golden decor and noisemakers to ring in the New Year in a special way. This is sure to be a New Year's kiss to remember!