When you're in love, you're in love, and when I spotted Megan and Brock's wedding on Instagram, I was in LOVE. Megan's super glam bridal style first caught my eye - from her intricate art deco wedding gown to her sleek hair and makeup, I love the statement she expressed through her fashion choice. Megan and Brock choose black and gold for their wedding decor, a perfect juxtaposition for the rustic mountain ambiance of their Canmore wedding venue, The Cornerstone Theatre. But it's the details that really stole my heart - the bobbleheads they had made for their entire wedding party are literally the best keepsakes ever, and I love Megan's saucy dancing shoes (warning - they're slightly NSFW!) Today's Canmore Real Wedding is a total feast for the eyes, and for your Pinterest Boards - hear more from the bride and meet the entire Creative Team after the jump!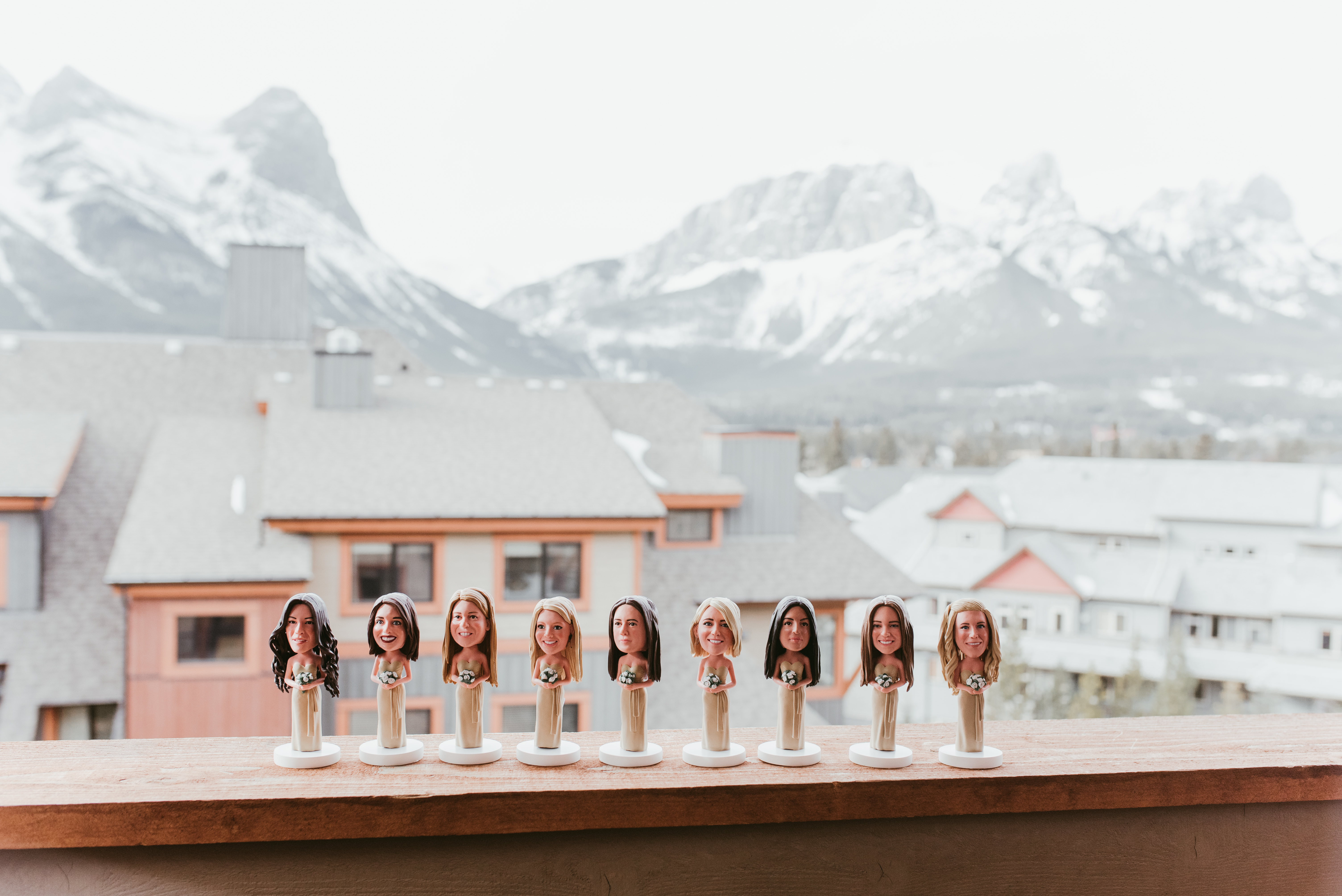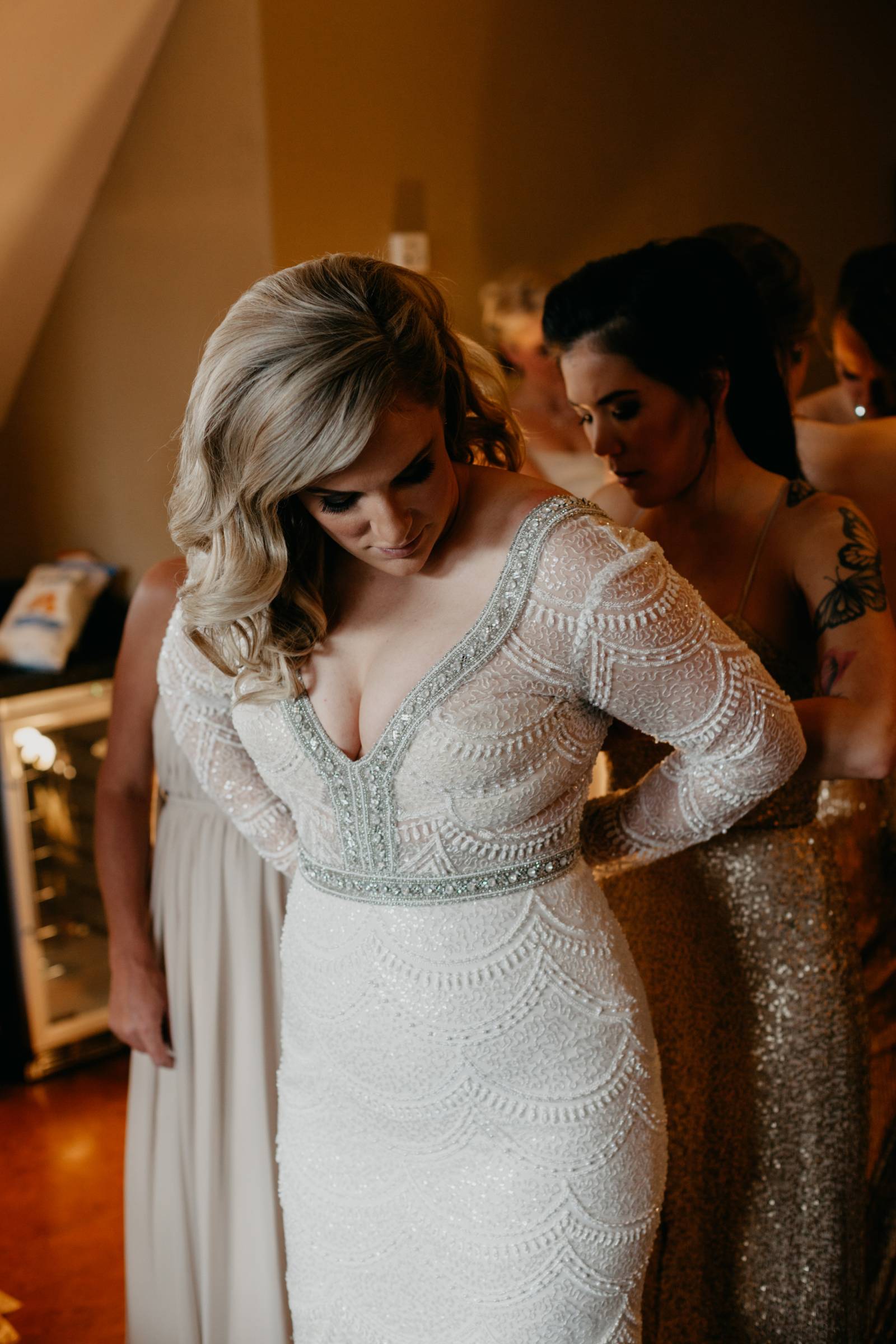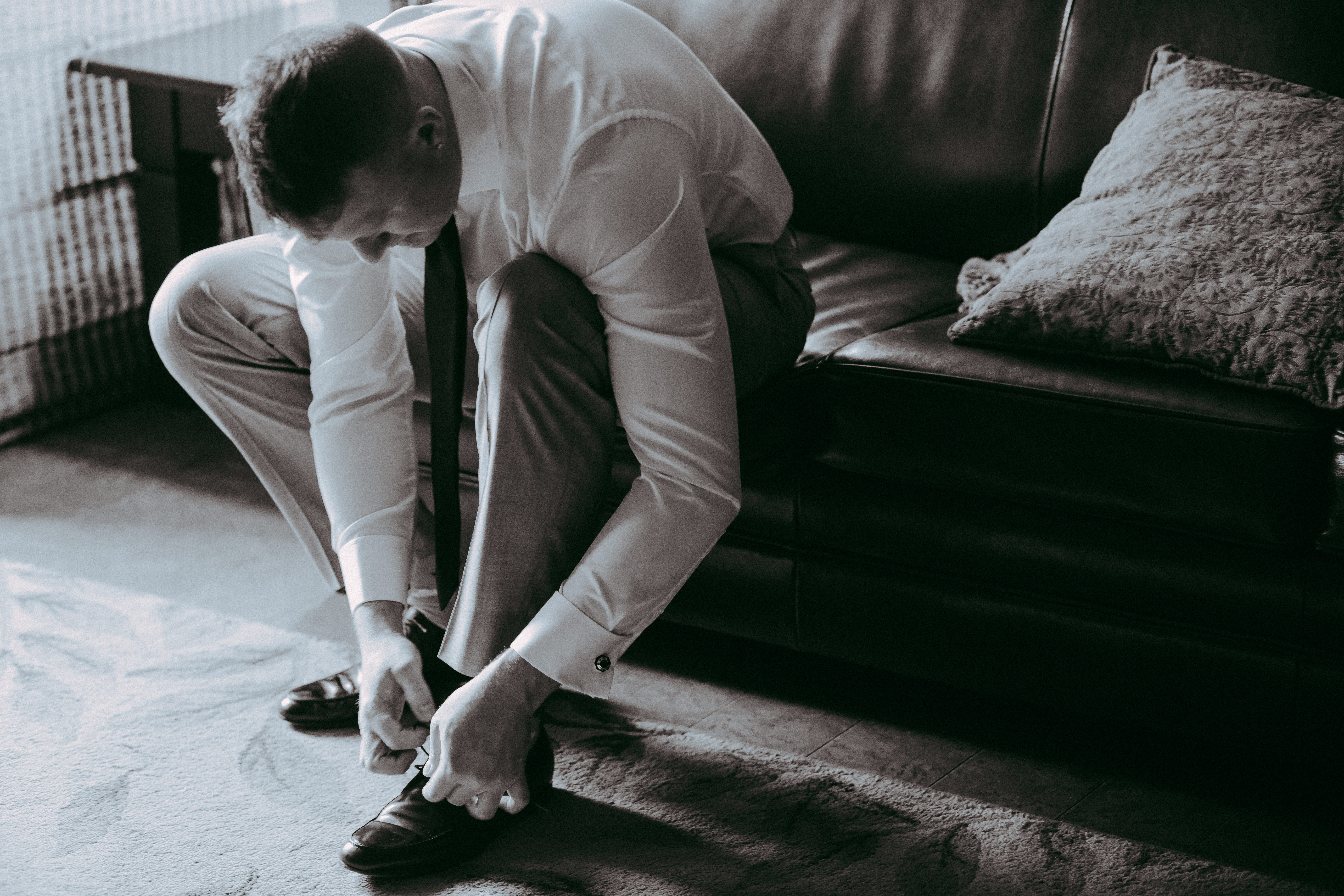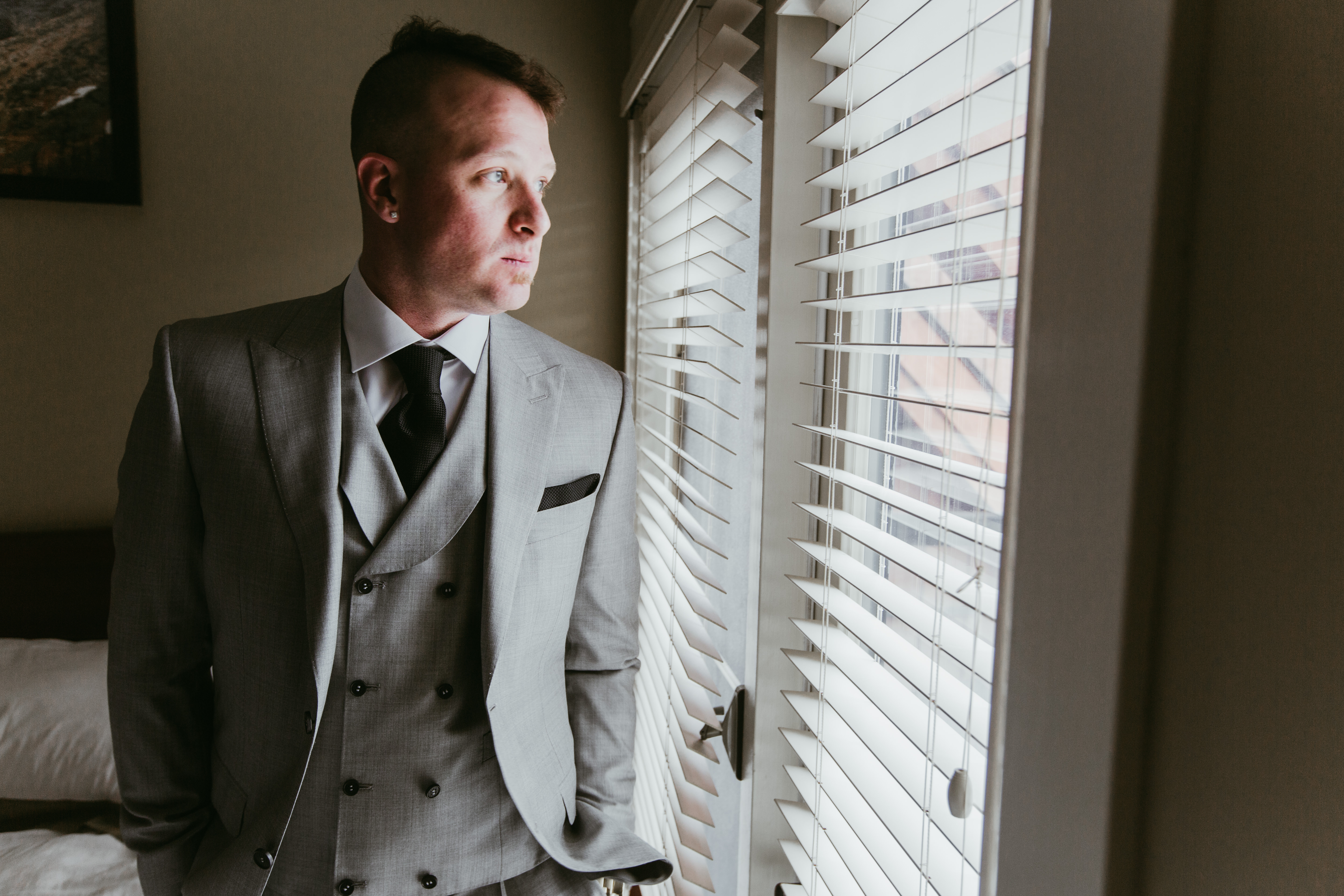 From the bride:
Brock and I met at a mutual friend's wedding 10 years ago. Upon meeting we learned we shared a shocking amount of things in common. A love of baseball, snowboarding, and even our work was intertwined.
Brock proposed on the hill at Lake Louise in January of last year and from there his only request was that we have a winter wedding. I knew I wanted to do something completely different and I knew I wanted to make it a party that had our guests excited too. I centered everything on that "Great Gatsby" Roaring 1920's theme. I wanted the room to dazzle, and the outfits to standout. I wanted that wow factor in the room to compliment everyone's 1920's attire. We managed to get everything we loved to fit into our theme, it was all so AMAZING. The standouts for me were the customized bobbleheads we had made for our wedding party, our guest book "snowboard" that is now hung up in our home, and our snap chat filter was pretty killer too! The smallest details ended up having such a big impact. As Brock tells everyone "it was the greatest day of my life".