By Michaelle LeManne Lamb,
Wedding Director, Azuridge Estate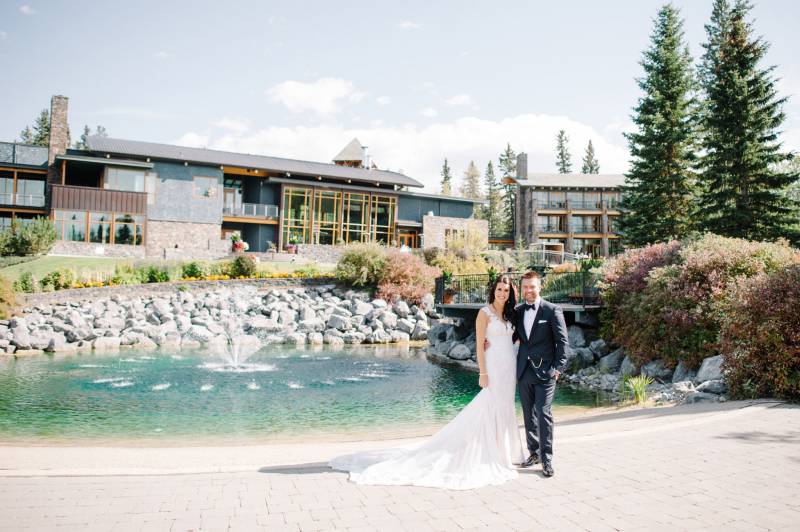 Dearest 2020 brides, grooms & families,
How are you? About as well as we wedding industry folk I suspect. I don't say this facetiously, but rather as someone who shares in your sadness and disappointment.
May is usually a very giddy time for me. It is typically a flurry of preparation and constant final meetings with couples. May is usually the official start to the summer wedding season, and the air is thick with excitement. This year, while busier than ever, was going to be one for the books: a wedding every weekend until Halloween, often two per week. A grueling but incredibly rewarding year.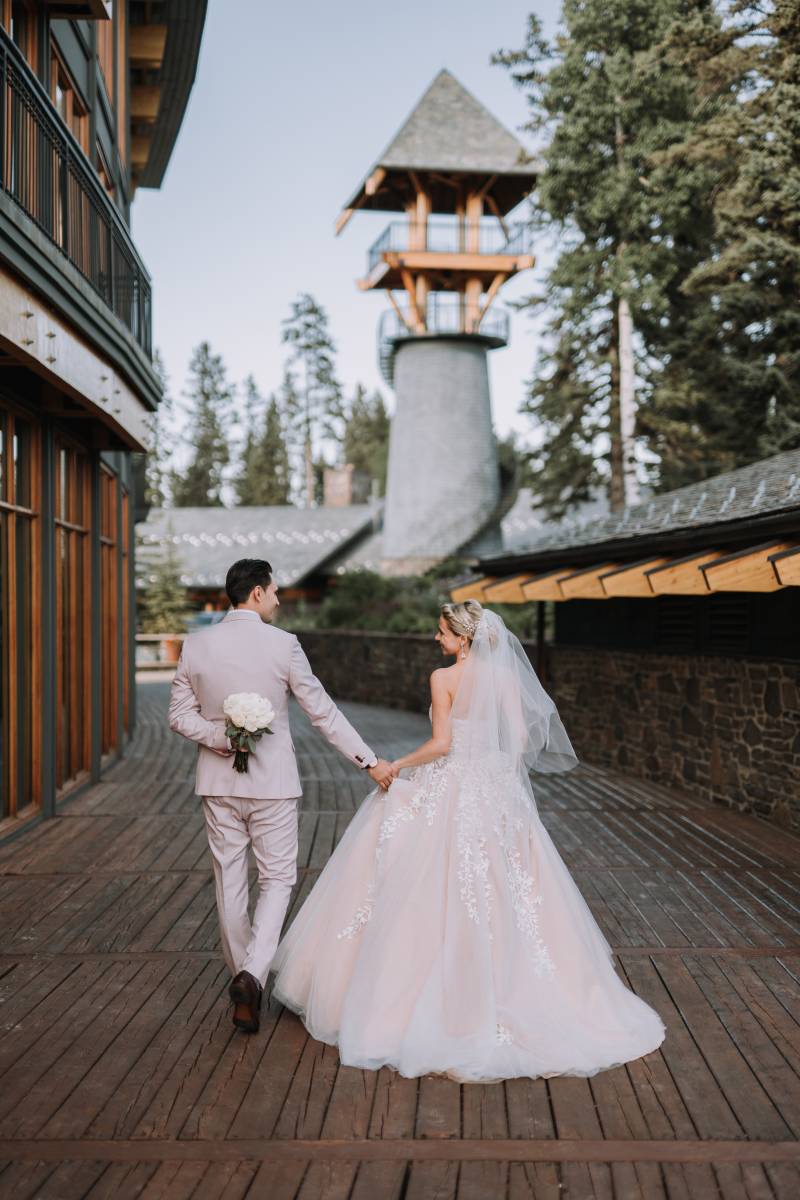 The start of 2020 unfolded like the one before and the one before that. I sat in on countless tastings, getting to further know our couples and often their families. Final details were being enthusiastically attended to and the anticipation was building. Then March hit, Covid-19 took over, social distancing became a part of our everyday lexicon and everything unraveled.
Samantha and Islam, you were our first couple who's wedding was affected late March.
When you sent me a photo of what turned out to be your wedding day, I cried. I cried because I know how much you were looking forward to your day with your close family and friends, and how getting married in your winter coats alone with your officiant was not what you had planned. I cried, because amidst the panic and sadness that was unfolding, you celebrated your love anyway, and rolled with the sucker punch you were dealt. I cried because I feared you were now going to be one of many that was going to be facing the same reality.
And so began the sad task of having hard conversations with couples, letting the certainty sink in that their big days were not going to be able to go on as planned. That their months and sometimes years of planning, would have to wait. That the grandparents they were elated were going to see them exchange vows, may now not get the chance. It was an emotional few weeks, but I truly appreciated being able to offer guidance, support and love.
I have heard people say, 'it's just a wedding, it can happen anytime'--while this may be fact, it is far from true. Weddings are not 'just' anything. Large, small, casual or black tie, weddings are important. They are entrenched in tradition and steeped in life's greatest commitment and immeasurably symbolic. At best, they build families, outwardly celebrate love between us all and engage the part of us that hopes, dreams and opens up to possibilities. Hearts, minds and souls are invested in a wedding before even a cent is spent. We understand every decision throughout planning is made with guidance from the heart and we are right there with you.
It is hard for all of us wedding professionals, because we truly love what we do. It is a part of who we are and how we are hardwired. We do not separate our emotions from our work, because our work IS emotional. A wedding is one of the greatest life memories you will ever make. It is a big deal. It's worth celebrating the way you had always imagined, with no regrets. When your heart hurts, ours does too. We are with you, because we are you. We celebrate and live through all our weddings, experiencing each one like it was our own. We have laughed with you, cried with you, chatted about hopes and life plans with you. We have helped you surprise each other, hugged your families and shared meals with you. You have never been just a date on our calendars, but an unforgettable experience to look forward to and an honour to be a part of.
The saying has always been that hindsight is 2020. While this year has been difficult in various ways for most of us, I hope when looking back on this year we see this was the year that weddings and celebrations of love became even more of a symbol than they already were. That like a dandelion crawling up through the concrete, love will not just survive but thrive and demand to be seen, felt and celebrated.
To all of the couples that we have postponed until the end of this year, and into 2021, I hope you are ready for the epic celebrations your days will become. Because now we know what a privilege it is to even gather with our loved ones, and the awareness of love will be palpable.
To all of the couples that have decided to take a leap and have small, intimate and modified celebrations this summer amidst this un-precedented time--you give us a reason to be positive and optimistic. As many have said, far more eloquently than me: Hope is not cancelled. Joy Is not cancelled. Love is not cancelled. Love will get us through 2020, 2021 and beyond. It always has, and it always will.
@azuridgeweddings
@azuridge