I would be shocked if even the most blasé of my friends wasn't just a little bit excited about the Royal Wedding this weekend. BH (Before Harry) Meghan Markle was well on her way to being a style icon, with her amazing lifestyle blog The Tig (a constant source of inspiration for me) and her distinctly Canadian style. But then along came Harry, and she's been whisked into new territory in terms of fashion choices. While she won't be as constrained as Kate Middleton might be in terms of her clothing choices (and she's already shown she'll stay true to her fashion-forward instincts), she'll still have to adhere to some traditions that have been carried through the Royal Family for hundreds of years.

And any of us in Meghan's position would want to honour those traditions, but keep our own sense of individual style present. We're so excited to feature today's royally inspired shoot, put together by Calgary wedding photographer Tara Whittaker Photography and photographed at Calgary wedding venue Spruce Meadows. With floral design by Calgary wedding florist Flowers by Janie evoking the ultimate romance, I'm closing my eyes and taking in the fragrance. A ballgown fit for a princess from Cameo & Cufflinks, highlighted by delicate jewelry from Calgary wedding jewelry designer Joanna Bisley Designs, this entire shoot is incredible Pin-worthy! Meet the entire Creative Team and hear more from the photographer after the jump!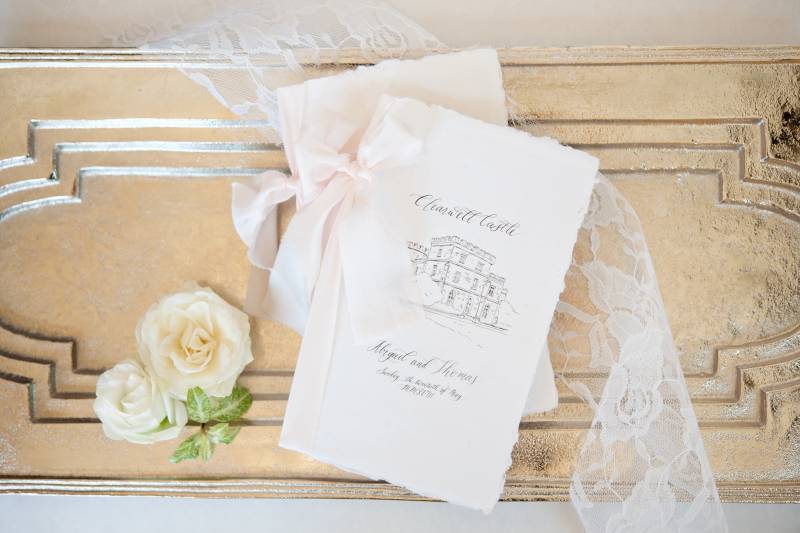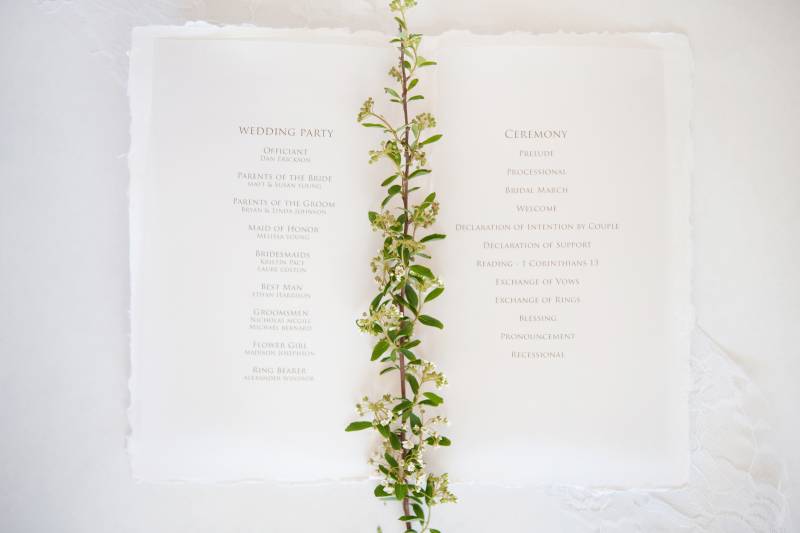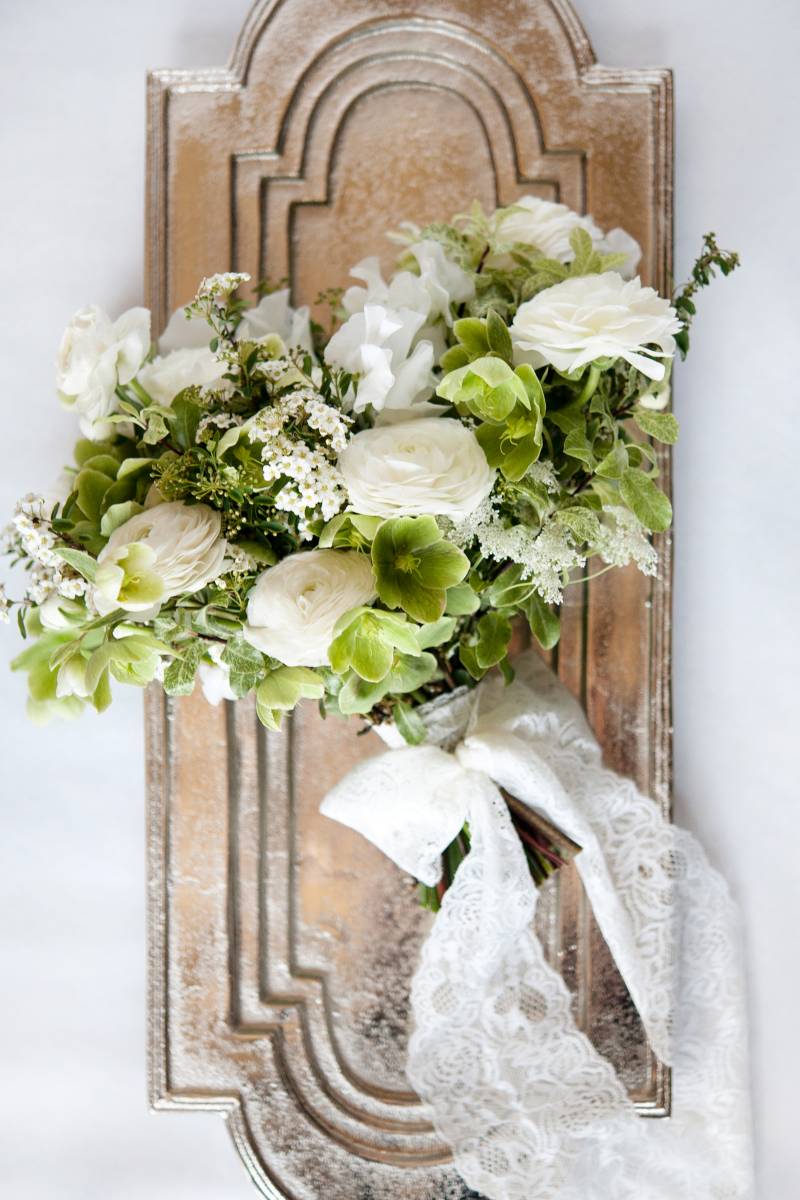 From Tara Whittaker, the photographer:
My first memory of royal wedding dresses takes me back to 1981 when I watched Lady Diana Spencer marry Prince Charles at St. Paul's Cathedral. Now Prince Harry and Meghan Markle's wedding is right around the corner and I for one have a spot reserved in front of the TV early Saturday morning. With Earl Grey in hand, I'll be ready for the bride in an epic gown and her handsome Prince in uniform, parading through Windsor by horse and carriage. While Calgary is many miles from London and nuptials here may not include diamond tiaras and kisses from palace balconies, why not fulfill a few princess fantasies on your wedding day? Together with several other local wedding experts, we bring you "a touch of Windsor". Each day this week we'll be revealing little nuances to add pomp and ceremony to your own wedding.
The Story of Queen Anne's Lace
"The story behind Queen Anne's Lace flowers is quite interesting. It is said that Queen Anne was making lace by hand, a process known as tatting, and her lace became the flowers we know today. While tatting the lace, she pricked her finger and out came a single drop of blood. The drop fell on the lace and this is where the dark centre of some of the flowers comes from. Although it is agreed that this is the story of Queen Anne's Lace, what isn't as clear is which Queen Anne it was. Some say it was Queen Anne born in 1574 and other say it was Queen Anne who was born win 1665" (source Flower Press & other online sources).