Today's Real Wedding is a little bit different than other Real Weddings we've featured before. Lindsey and Paul celebrated a high end Banff wedding, and opted for a gorgeous Rocky Mountain wedding photo booth from Our Lavish Guests.
Our Lavish Guests creates beautiful, retouched photo booth images in black and white, which create a stunning gift for your guests at your wedding. With online galleries you can grab your coffee and sit and enjoy, you can also order custom cards and matted prints. We are LOVING this modern and chic photo booth style - hear more about Lindsey and Paul's Real Wedding and meet the entire Creative Team after the jump!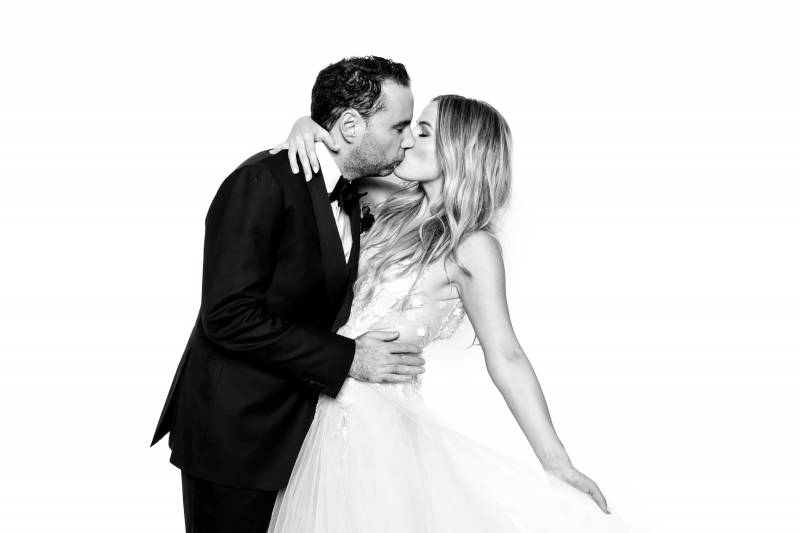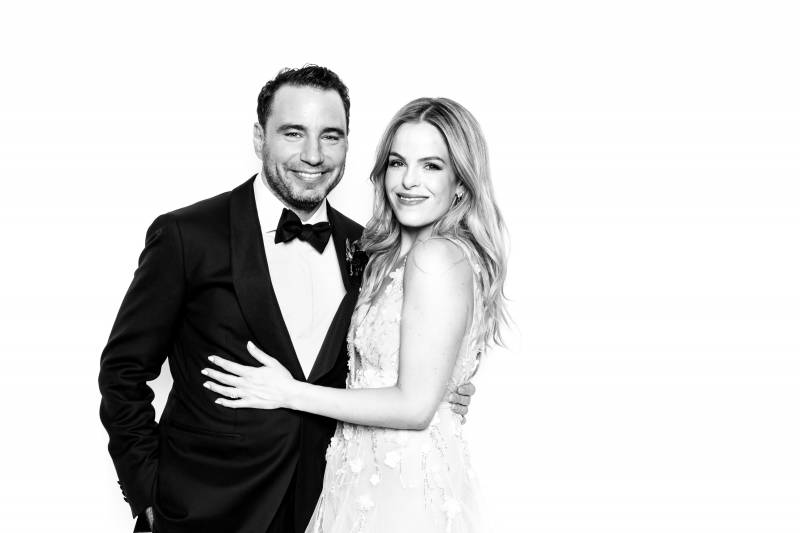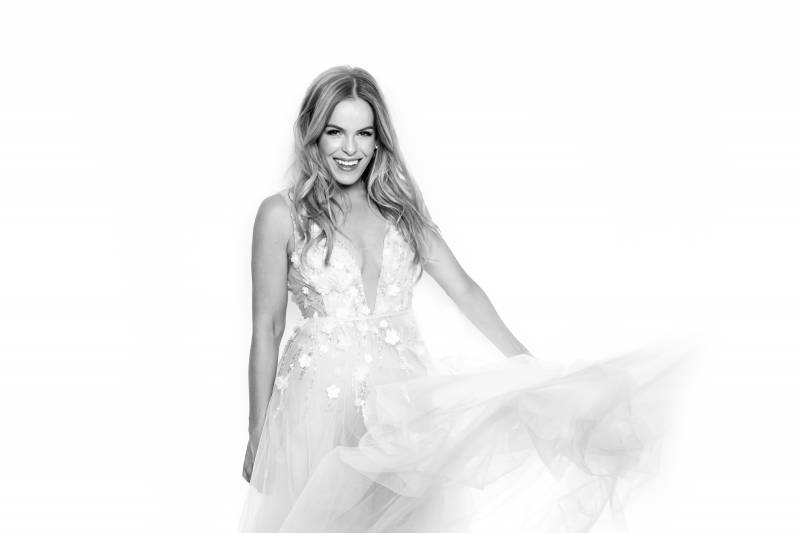 From the photographer:
Lindsey and Paul invited their closest family and friends to gather in the heart of the Canadian Rockies to witness a special day in their lives. With the towering peaks of Banff blessing their first day of marriage, this beautiful couple said I do. Their black tie reception was a luxurious candlelit affair with gourmet food and touching toasts enjoyed by all. Paul looked lovingly at his new bride and gushed at how their wedding day wouldn't have been possible without her unique vision and attention to detail. Their reception was flawless and it was a night they will both remember.
During cocktail hour Lindsey and Paul's guests were treated to a bespoke portrait experience as they entered the grand arches of Mount Stephen Hall. Guests were invited to sit for a black and white portraits throughout the evening and took home a timeless keepsake from the event. Family members travelled from near and far to celebrate their wedding and so they wanted something each person could remember the evening by. Aunts and Uncles, cousins, co-workers and friends were captured beautifully through these photographs. Lindsey later remarked that she couldn't imagine her wedding without this service. "Having these photos of the people I love is priceless".
A little about the service:
As wedding photographers, we created Our Lavish Guests because we wanted to produce beautiful portraits of the guests attending events and weddings. We designed a sleek and modern mobile photography studio to create timeless black and white photographs of couples, individuals and families. We found that although beautiful portraits are always captured of the bride and groom on a wedding day, the guests are mostly overlooked. Our Lavish Guests was created to change that. With our service, guests bring home an art piece they can hang in their homes and keep for generations. Our Lavish Guests isn't just an entertainment piece for your reception, its a gift your guests will cherish.
How is this different than a photo booth?
A traditional photo booth is great entertainment for your guests. The experience is fun and the props are silly. The problem with photo booth pictures is that they weren't guided by a photographer and the image quality is usually poor. This service is great for a few laughs, but the photos aren't meaningful, they're just fun. Our Lavish Guests isn't a photo booth service and here's why. An experienced and trained photographer guides your guests into natural poses that produce beautiful portraits. The images show true connection, real smiles and are frame-able pieces of art your guests will actually keep. Our on-site retoucher applies our custom designed black and white edit and ensures each photo produced is lovingly curated and edited to showcase the very best portraits of your guests.
In short, the portraits your guests take home will be a cherished gift from your wedding day, not something that ends up in the garbage.. Our service is equally well received by your girlfriends and bridesmaids as it is from your parents, grandparents and aunts and uncles. This truly is an incredible gift to give yourself as well as your family members and friends.