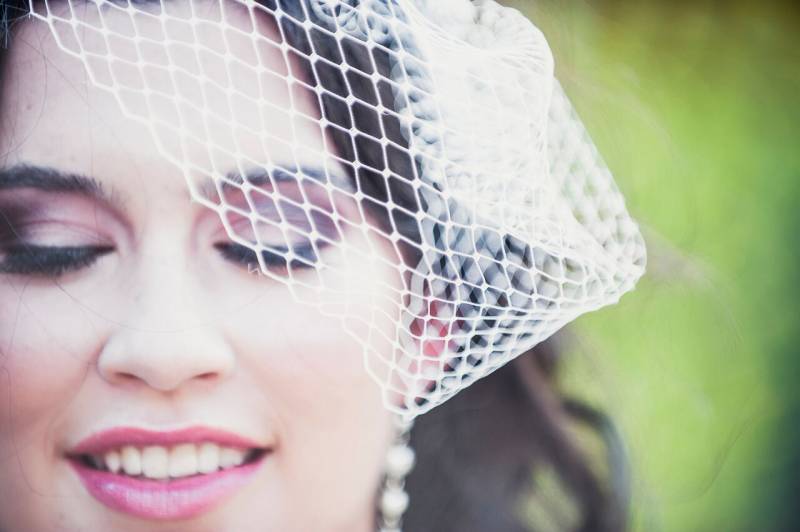 The veil is undoubtedly one of the most romantic and iconic bridal accessories. There are plenty of styles to choose from, and the choice should not be arbitrary. Each one is designed to complement various dress styles and unique face shapes. Chosen wisely, a veil has the power to unify your entire look and express a little bit of your personality at the same time. When choosing the perfect veil, consider the detail on the back of your dress. While a one tier veil is a sophisticated touch, most dresses benefit from a two or three tier veil. Also, ask your hair stylist how to remove it later without ruining your hair.
Types of Bridal Veils:
Birdcage
Birdcage veils are short framing the face very closely and ending at the jaw line. They are attached to combs or fascinators, and are made from a wide netting.
Blusher
Blushers are optional, and refer to the shorter piece of veil that falls over your face, and is lifted by your groom at the end of the aisle. Usually these are attached to a longer piece of veil, or a hat.
Mantilla
A popular style among women in Spain, a mantilla is a veil or shawl made from lace or silk that is worn over the head and shoulders. Often these are worn over a comb placed high in the hair, called a peineta.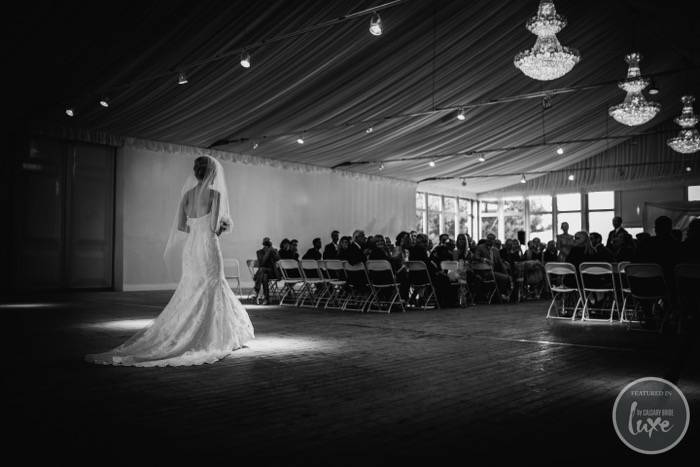 Fountain
Named for their shape, these veils are gathered at the crown of the head, and cascade over the shoulders. Usually these veils extend to the shoulder or elbow.
Fingertip
One of the most popular lengths, this style of veil has several layers of tulle that extend to the fingertips at about 36 inches.
Waltz
Waltz veils are veils that fall between the knee and the ankle.
Ballet
These floor length veils just brush the floor at around 72 inches. These are perfect for floor length gowns that have no train.
Chapel
This long, one-tier veil is formal in style, and extends to the floor. Typically these veils fall 90 inches from the headpiece.
Cathedral
Considered to be the most formal style of veil, cathedral veils extend 120 inches from the headpiece. These veils e great for elongating your figure, and accentuating the back of your dress.