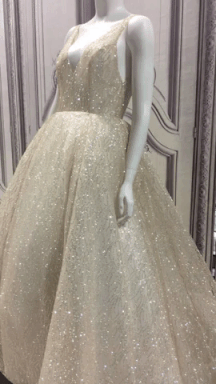 Makeup and Hair Trials
Get your glam on at the show. Professional makeup artists and hair stylists are on site at Calgary's wedding show, and they want to show off their skills. Take a breather and sit down to see what they envision for your look for your day - you're going to be blown away by the transformation!
Questions To Ask:
How long does it take do to a bridal party of my size?
What products do you use?
How should I arrive to have my hair and makeup done?
Do you travel?

Photobooths
Hit. Them. All. Especially since you've had your hair and makeup done and don't even consider being shy. You will love posing for gorgeous shots in front of glittering backgrounds, floral backgrounds, confetti backgrounds, all the backgrounds! It's so nice to have great shots of you and your girls to keep - most photobooths at the show have awesome digital abilities, and can print you off a copy of your photo, email it to you and allow you to post to your Instagram on the spot. So ya - photobooths FTW!
Questions To Ask:
Do you have extra power requirements?
How long can you stay?
What's your turnaround time for getting our guests their photos?
Do you offer any other services, like transportation or videography?
Confetti Magazine
When you hit up The Wedding Fair this weekend, you can pick up your FREE copy of our magazine, which retails for $14.95. Over 400 pages of local inspiration from Calgary, Edmonton and the Rocky Mountains, you'll be able to see the Real Weddings and Inspiration shoots from exhibitors in the show. When you meet a vendor you like, make sure to ask them what page their work is featured on in the magazine so you can see their work in action!


Cake Samples
Cake designers and pastry teams bust their booties all week before the show coming up with fabulous cake flavours to tempt you with - so go ahead, grab one and make sure to tell the baker how amazing their goodies taste! Munching on a cake sample is even more fun when you cruise the cake booths, oohing and aahing at cake designs.
Questions To Ask:
How do you design your cakes?
What ingredients do you use?
Are cakes the only dessert you offer?
Catering Samples
And on that note, get ready for your mouth to start watering. Catering companies and full-service venues will offer menu samples like you've never seen before. Salty, sweet, and savoury delights will be at your fingertips.
What inspires your menu?
Where do you source your ingredients?
How do you deal with food allergies?
How do you work with couples to create their menu?