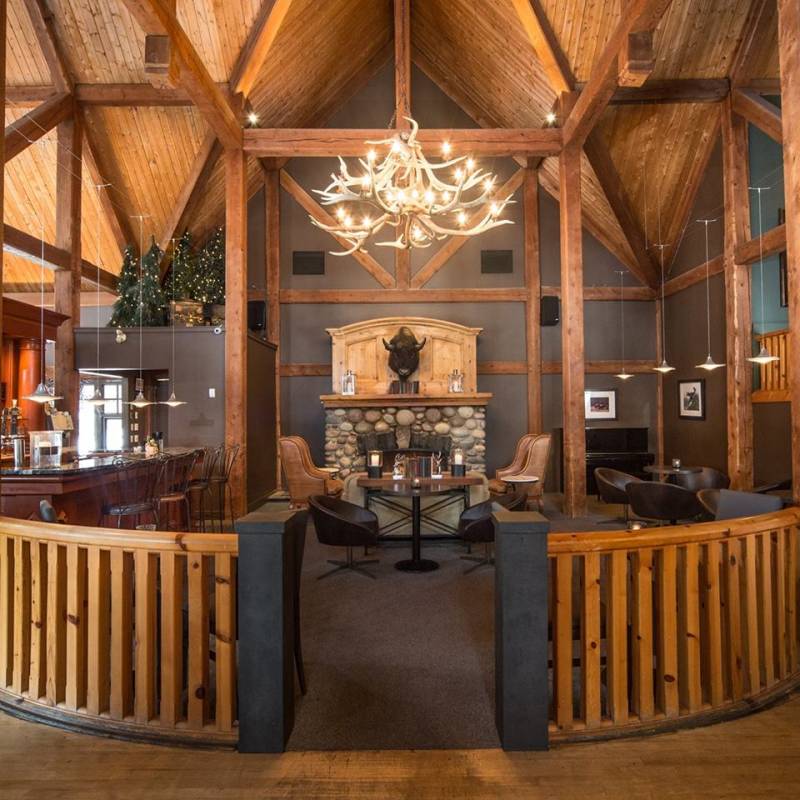 Banff Wedding Venue: Buffalo Mountain Lodge
Buffalo Mountain Lodge offers three distinct function rooms for weddings; the Wapiti Longhouse, Strathcona Room and Wainwright Room. All rooms are wonderfully decorated - offering natural lighting, in-room bars and delightful views. The Wapiti Longhouse and the Strathcona Room feature balconies overlooking the stunning Cascade Mountain.
The main lodge is built with hand-hewn timber and also features a massive fieldstone fireplace, high open beam ceilings and cozy lobby bar. Lodge restaurants feature our famed Rocky Mountain Cuisine and an award winning wine list for guests to enjoy. They can comfortably host weddings for up to 99 people.
Capacity: 99
Price: $$$
Catering: Yes
Accommodations: Yes
Parking: Yes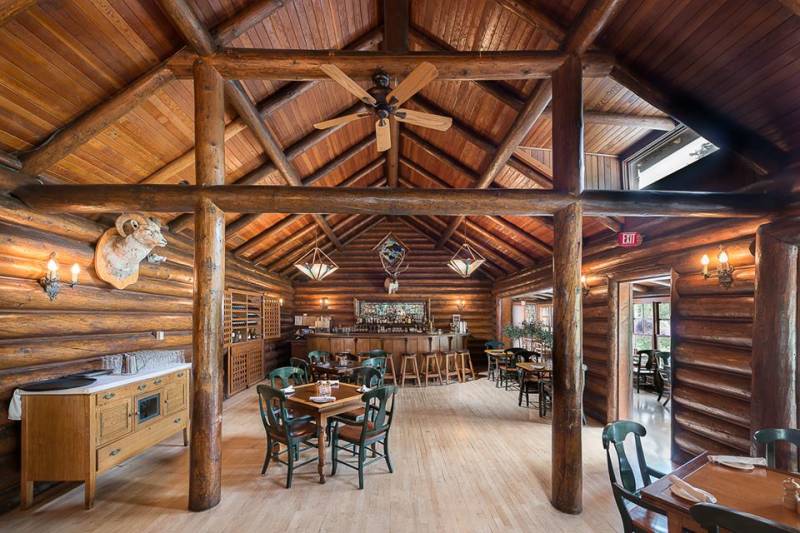 Banff Wedding Venue: Deer Lodge
Deer Lodge offers two unique options for weddings in Lake Louise. The interconnected Mt. Fairview Dining Room, Caribou Lounge and Gallery can comfortably service up to 120 guests, while the more intimate Lady Agnes is perfect for groups of up to 18.
With its early 20th century mountain Tea House charm, Deer Lodge is a venue your friends and family will remember fondly for years to come. We have everything it takes to make your day, a day to cherish – breathtaking views, delicious Rocky Mountain Cuisine, award-winning wines, and a roof-top hot tub to ease that wedding day stress.
Capacity: 120
Price: $$$
Catering: Yes
Accommodations: Yes
Parking: Yes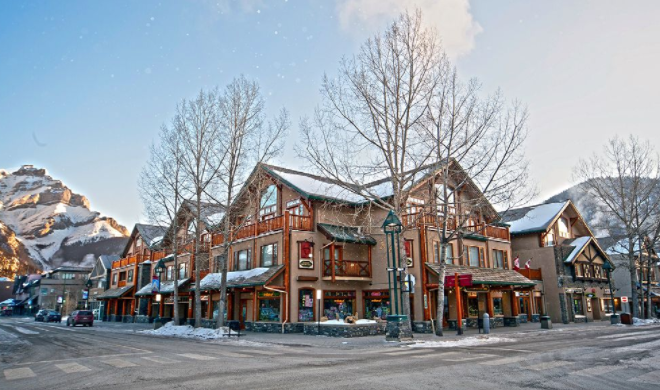 Banff Wedding Venue: Brewster's Mountain Lodge
Brewster's Mountain Lodge is a beautifully appointed, western style, 77-Room lodge in the heart of downtown Banff. The hotel and guest rooms boast authentic hand-made log furnishings and unique western decor along with the historical Brewster Family photograph collection. Our amenities include a sauna, whirlpool, small exercise area, underground-heated parking, ski storage and retail boutiques. The Mezzanine (Library) and the Lobby sitting area with large stone fireplace feature the hotels signature log furnishings creating a warm "mountain lodge" atmosphere.
Capacity: 30
Price: $$
Catering: Yes
Accommodations: Yes
Parking: Yes