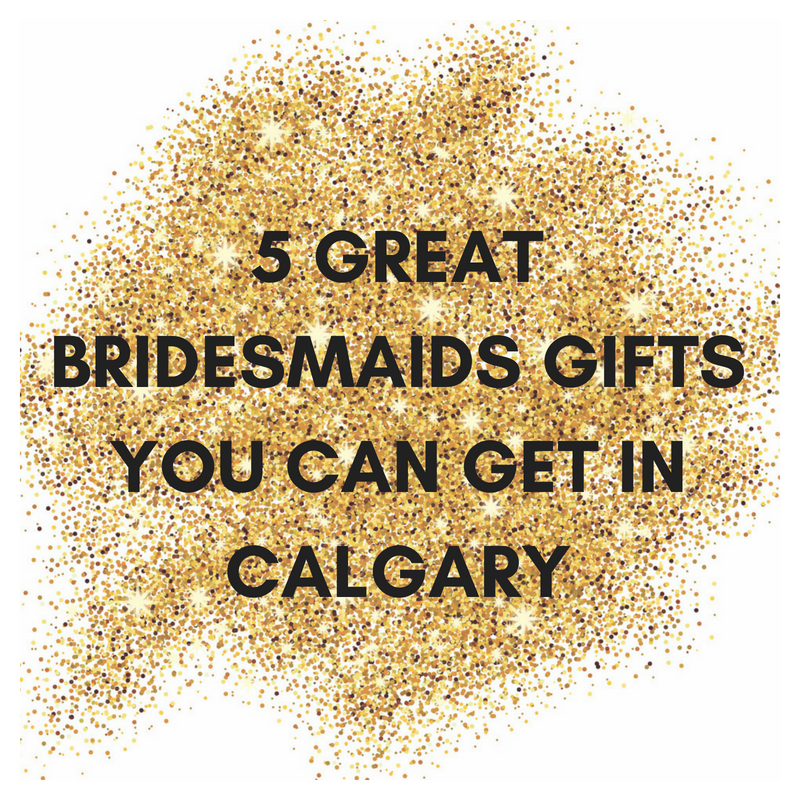 Perfume Bottle Flask - Steeling Home
This little flash isn't just delightful to look at, it's handy AF. Pop into Steeling Home, on 17th Avenue, to pick up a few of these for your girls!
Custom Sweets - SWIRL Custom Cakes & Desserts
Whatever your emblem for your #BrideTribe is, whether it's unicorns or flamingos, SWIRL Custom Cakes & Desserts can make custom sweets to celebrate your friendship!
A Little Sparkle - The Livery
If you haven't been to The Livery, well that's just a great gift to give yourself. Located in Inglewood, it's the work and retail shop of Camp Brand Goods, and they carry some of the sweetest sparkle made by independent artists.
Sweet Smells - Adorn
Adorn is in the running for one of the cutest boutiques in YYC and if you need an excuse to go in there, well these amazing candles not only make cutie pie bridesmaids gifts, they also mean you can go cruise the gorgeous wares in this shop.
A Day of Rafting Down The River - Lazy Day Raft Rentals
More of an experience gift than anything else, but in this heat wave we're going through, how can we not mention paddling through downtown on a raft? Your girls will love you for it - and seriously, so would we.