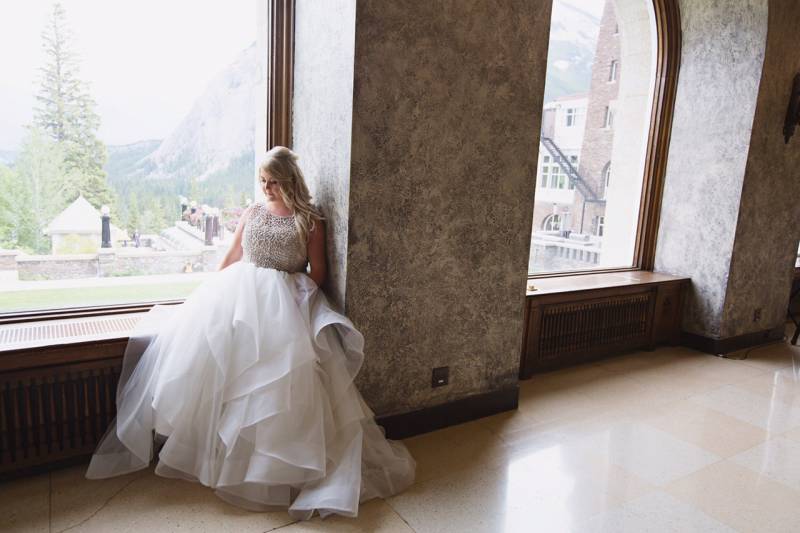 You've found the perfect gown - now you just need to make it fit perfectly to your body shape! While many wedding gown salons offer in-house tailoring, there are many that don't. And if you bought your wedding gown consignment, then there there's a good chance you need a seamstress who can make the necessary alterations!
So when you're looking for a seamstress what you should expect and what should you ask?
First off, tailoring is becoming a lost art as fewer and fewer young people learn the delicate and specific techniques to fitting and altering garments so don't expect to save a bunch of money by choosing a dress that's not in your size or that will need a lot of alterations. Be prepared to pay what the service and time of the tailor is worth - after all, this isn't a pair of drapes they're working on! This is your wedding dress!
A few questions to ask a seamstress before you hand over your gown would be:
How many hours do you think it will take to do the alterations?
How many fitting appointments will I need?
What is the time frame I can expect my gown to be done by?
Can I see before and after photos of other gowns you've worked on?
What does the price you've quoted me include?
There are no right or wrong answers to these questions but like anything, it's always good to get a few quotes from different seamstresses to find the best fit for you!
Calgary Wedding Dress Alterations:
Mari's Bridal Alterations - 403-700-1361
Anika's Alterations - 403-483-9933
Ivy Rose Designs - 403-652-6395
Liz Tailor and Seamstress - 587-433-5158