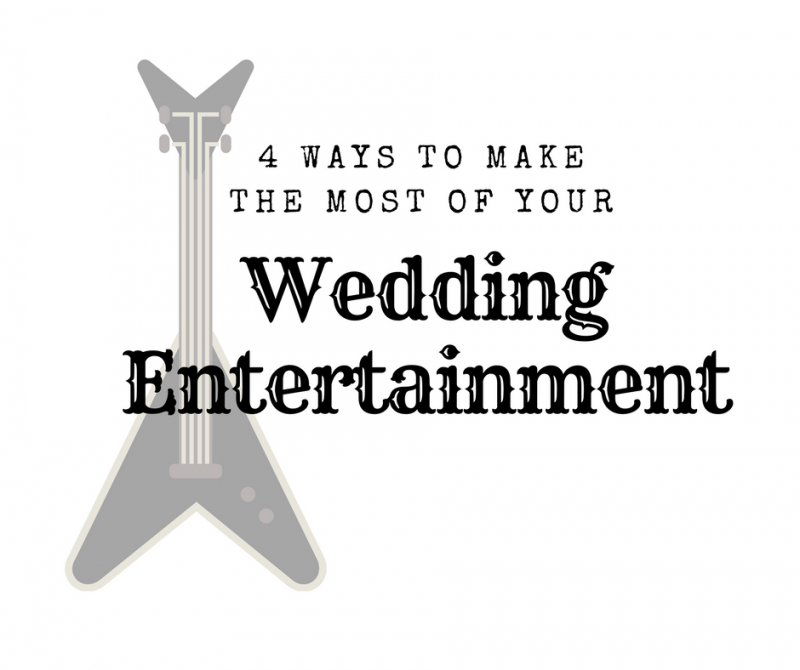 As crazy as it sounds, your wedding entertainment can make or break your wedding reception. It can mean the difference between partying the night away with your guests, and saying your goodbyes earlier than you want.
When you're deciding who to book for your entertainment, an important factor to consider is your personal connection. Do you enjoy being around one another? Do you have an easy rapport? Being able to communicate effectively with your entertainment provider, especially on your wedding night, will allow them to make sure you have a fantastic time.
Once you've found a DJ or band who are the perfect fit, it's time for a little due diligence. Check in to see if they have the proper insurance for events. Do they have testimonials you'd be able to read, or any references you'd be able to call? When you're reading through the contract, clarify points like payment fees and payment schedules, start and finish times on the day of your wedding, any cancellation fees, what equipment your entertainment supplies with their services and any extras you'll be including like lighting or décor.
Listen to the Band
If you can, see if you can check out a reception that your entertainment is performing art or better yet, they might have a YouTube channel that you can watch their act in action. It's a great way to get a feel for how they handle a room and work the crowd.
Make Requests
If you have a list of songs you love and you really want them played on your wedding day, make sure they take requests and give them the list a few weeks ahead of time so they can have your jams loaded up and ready to go on your wedding night.
Provide Meals and Breaks
DJ's and bands do require breaks throughout the evening, so understand what their schedule is and make sure there is food and water for them on their break. The better you take care of your entertainment, the better they will take care of you!
Communication is Key
Make sure your wedding coordinator gets all the contact information and a copy of the contract before your wedding, as you will most likely be busy with other things when your entertainment arrives to set up. If you don't have a coordinator, this can be a great assignment for the spouse of a bridesmaid, or even an usher.