2017 Décor Trends Rigged Lighting & Floral Chandeliers Rigged lighting, floral chandeliers, and garlands, often seen hanging from an arch or arbour, have been popular for the past few years and will continue to be a major trend in luxury wedding design in 2017. Lighting is the single most effective tool for creating ambiance and mood. Done properly it can be the difference between intimate and institutional, ordinary and extraordinary. Lush trailing chandeliers and floral installations above reception tables make wonderful conversation pieces. There is no end to the amazing possibilities when it comes to suspending florals, decor, drapery and rigged lighting, but it is important to hire professionals to ensure that it is done safely.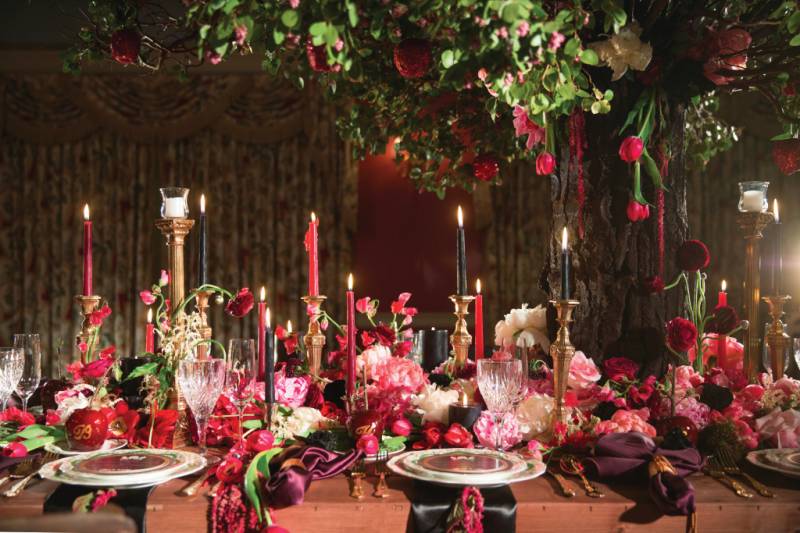 Ice Sculptures, Bars & Centerpieces Nothing is more awe inspiring at a wedding than an entire bar, or iconic centerpieces, made of crystal clear ice. By day they are dazzling, by candlelight and with a little professional up lighting, they are dramatic and ethereal. Iced creations are not as expensive as you might think, it's just frozen water after all, and they can be incorporated into any style of event for added glamor and sparkle. Ice can also have flowers, berries, love notes, or almost any other material embedded within it for added interest. The key to creating the ultimate conversation piece at your wedding is to know what is possible, be sure to ask your planner for recommendations and ideas.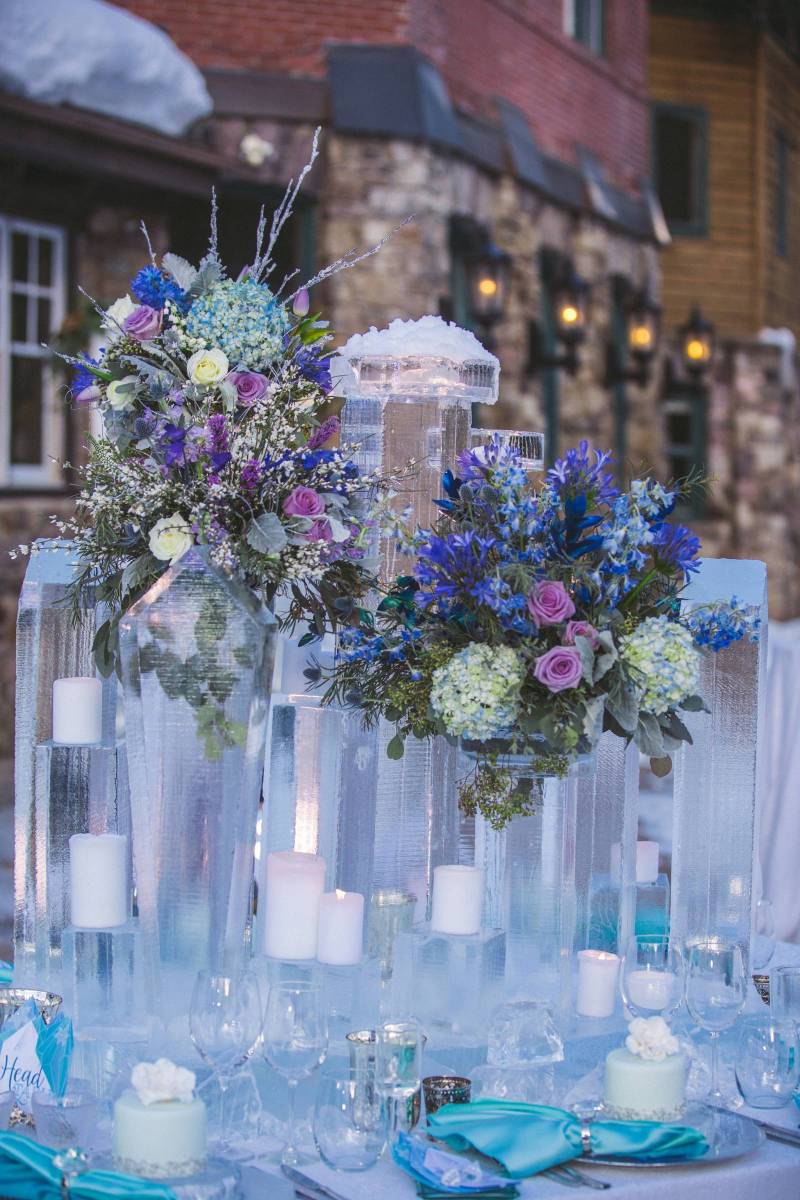 Soft Seating Soft flowing fabrics, plush couches, and lounge style seating are still very much in vogue in 2017, and the trend is growing. Once considered the perfect solution to a small wedding, the same concepts are now being applied to large weddings too with an impressive overall impact. Not only do lounge configurations allow for more of your personal style to shine through, but they also create a more comfortable atmosphere for your guests to mingle and celebrate the evening together.
Layers of Linens Layers upon layers of fabric, textures, and patterns are a popular luxury decor trend, especially in table linens. Full-length linens layered with overlays that have special detailing like embroidery, beading, and fine lace are also fashionable. Use at least two to three layers of lush fabric to create a true luxe look.