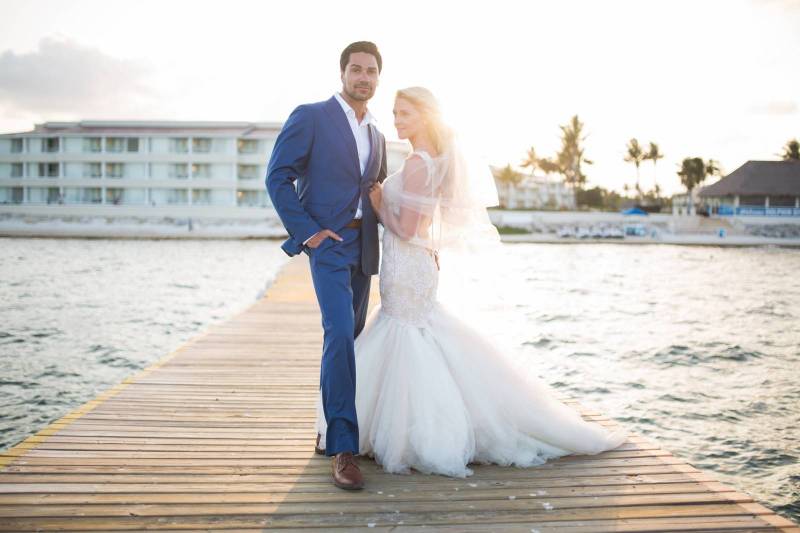 Bespoke & Made-To-Measure
"Bespoke" is a pretty trendy word in men's fashion lately. But what exactly is it? A bespoke suit is a custom made suit, handmade by a single tailor, in a high-end shop. While bespoke is a popular word, it's not a popular practice. You'll only a see a few cities in North America with bespoke tailors, and a bespoke suit starts at about $3000.
However, custom made suits are still readily available. The term you should be using is "made-to-measure." With a made-to-measure suit, you pick all the finer details, including fabrics, liners, buttons and trim. Your measurements are taken and sent to a factory (preferably a North American or European factory), where your suit is custom made based on your measurements. A made-to-measure suit usually starts at about $900.
Three is Better Than Two
The informality of rustic and vintage weddings is fading out of sight, and grooms are opting to go with a more traditional three piece suit.
Colour
Blue are big in men's fashion for 2016. From deep navy to bright cobalt, gone are the days of the black tuxedo. From the red carpet to the boardroom guys are embracing colour in their wardrobe, and mostly blue. Blue sports coats paired with coral, mustard or maroon pants make a big wedding style statement, but a slick, tailored, denim coloured suit is right in style.
While blue is big, grey is still the most popular suit colour for grooms in Calgary. A sharkskin grey suit transitions easily from wedding to business attire, and pairs well with almost every colour. Having a solid grey suit in your closet is a fashion investment that will last at least a decade.
Fancy Feet
Shoes are a statement accessory, and trending in 2016 is a throwback to fashion classics. Wing-tip shoes updated with colour, either in a two-tone (for example, blue on blue) or with a funky pair of colourful laces. The toe silhouette is rounded (say goodbye to the elf shoes of yesteryear), and many grooms are embracing a more rugged look. Even chukkas and desert boots are making their way down the aisle!
Knit Ties
Again, with rustic and vintage weddings becoming less popular, fewer grooms are opting for bowties. Instead, look for a knit tie. A loosey woven knit tie has a look that's more texturized as opposed to shiny or matte. There's no need to try and decide between different patterns as the majority of silk or wool knit ties come in solid colours, the most popular being pastels or dusty hues.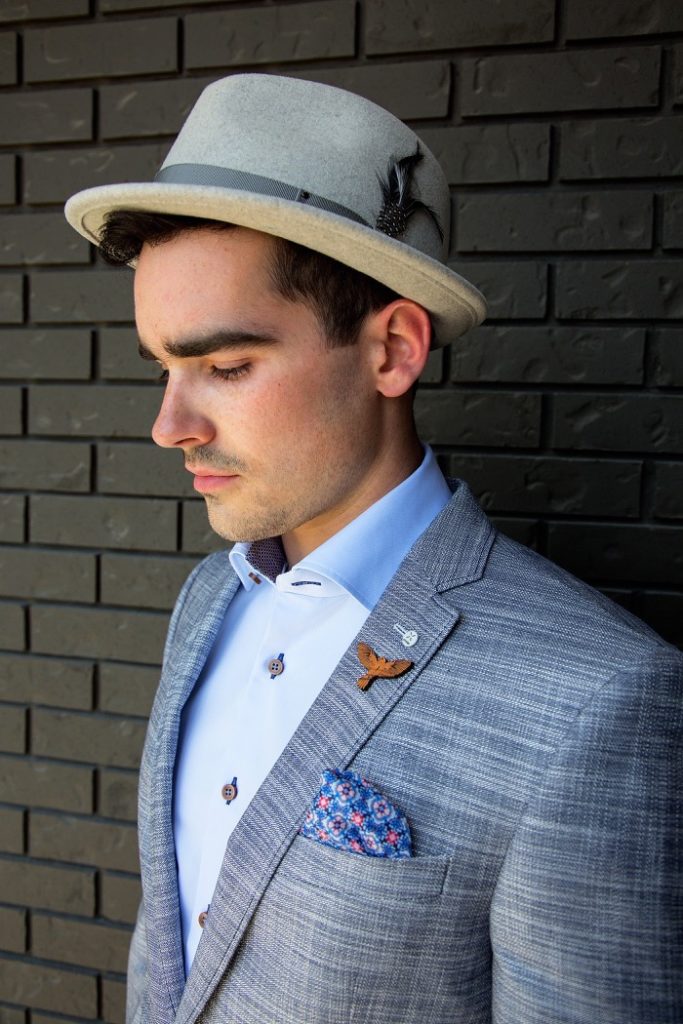 Pocket Squares
Pocket squares are an easy way to add personality, and no suit is complete without one. Neutral tones hemmed with colourful thread are a subtle way to match up to your wedding colours without going full throttle, paired with a vest and tie. Don't be put off by bold patterns, pocket squares are a low-risk fashion choice, as guests will only a get a peek at the top of the square.
Custom Cufflinks
An easy way to personalize your style is a set of custom cufflinks, and there are many options. Your cufflinks can show your favourite sports team, the inner workings of a watch, there are even cufflinks with holograms! They're an easy and inexpensive way to dazzle up a suit.